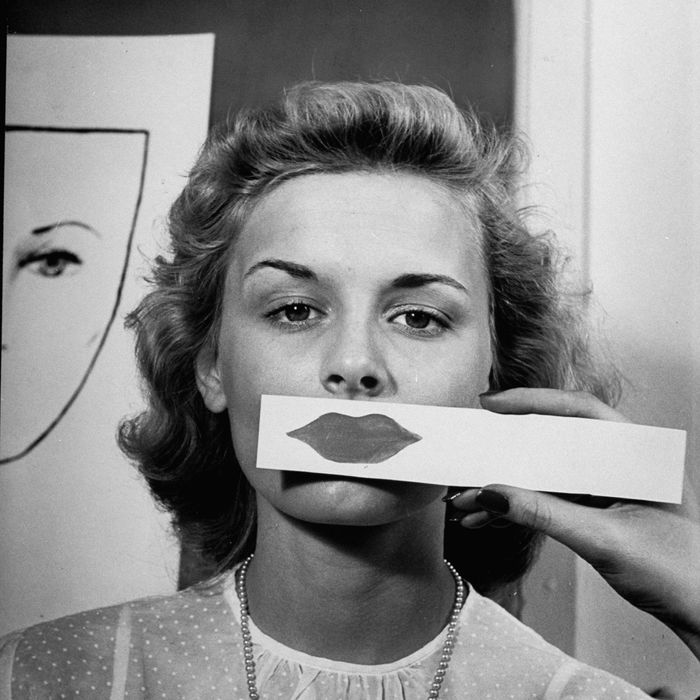 Photo: Nina Leen/The LIFE Picture Collection/Getty Images
In our advice column, Ask the Strategist, we take your most burning shopping questions and scour friends, call up experts, and draw from personal experience to answer them. As always, please comment with one of your own — we're here to help.
Question: What's the best tinted lip balm (or other sort of lip color) plus sunscreen? My mom can find balms with sunscreen, or balms with color, but is having a hard time finding one that combines both. And I'm sure she'd be up for lipsticks that have sunscreen, too!
It's the second day of March, so, we thought, why not go all in on SPF and sun protection (even if it is storming on the East Coast)? Typically the lips aren't the first place most people think of when it comes to sun spots, but they're definitely prone to sunburn, so let's jump right in.
We'll start with some feedback from Rebecca Perkins, longtime makeup artist and founder of Rouge makeup salons, who had two recommendations. The first is Babo Botanicals, a natural makeup company that just reformulated all of their natural lip tints and, Rebecca says, have really great colors. Added bonus: They're only $7.
Her second suggestion is Coola's Mineral Liplux SPF 30 Tan Line, "Which is gorgeous," she says. "I like sun-care lines that do lip tints rather than cosmetic companies that do SPF — I feel they focus on the SPF better."
We also spoke with Ashley Weatherford, a beauty editor over at the Cut, who had a few suggestions. First, the basics: Keihl's Butterstick Lip Treatment, which has SPF 25 and comes in five colors, from hint of rose to peony. Ashley calls it "super buttery," so it's hydrating and protective.
Then she told us about Lanolips, made from the natural ingredient lanolin. This one's a gloss-balm hybrid that has SPF 30. Ashley loves it because it's really, really shiny. Her favorite color is nude, but it comes in three other tints as well.
Strat writer Lori Keong and Cut beauty editor Kathleen Hou both told me about Fresh's Sugar Candy SPF lip balm, which is consistently well-reviewed and beauty insiders are just generally obsessed with it. Apparently it's one of Fresh's top-selling products too, which suggests that anyone who buys this once keeps coming back for more. Sugar Candy comes in 12 tints, so everyone can find a color that works for them.
Lori also suggested Neutrogena's Revitalizing Lip Balm as a solid $6 drug-store alternative. It comes in 6 colors.