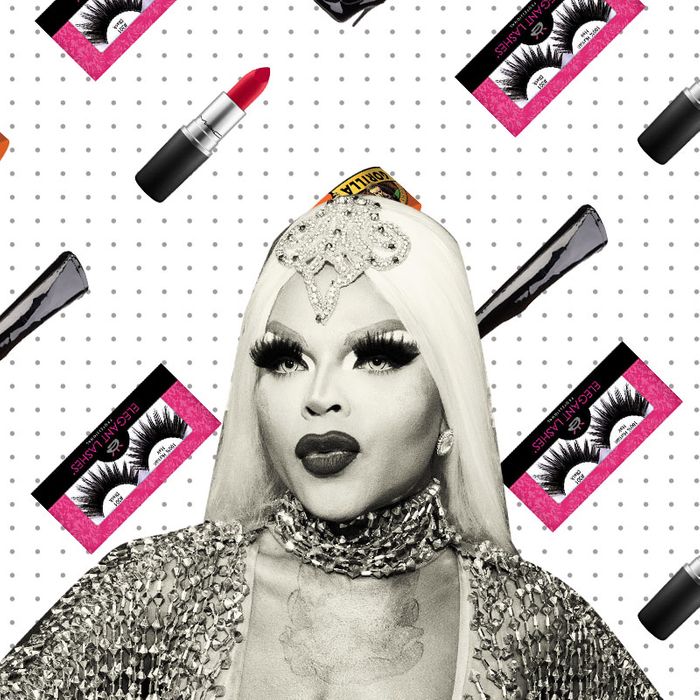 Photo: Courtesy of the Retailers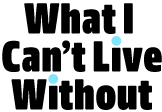 If you're like us, you've probably wondered what famous people add to their carts. Not the JAR brooch and Louis XV chair, but the hand sanitizer and the electric toothbrush. We asked Vanessa Vanjie Mateo, the first queen eliminated from the tenth season of RuPaul's Drag Race (but undisputedly the most-memed), about which items she can't live without.
Ruby Woo, because every good ho has a good red lipstick, and Ruby Woo is a staple ho lipstick. It's that bright-red matte. You could kiss somebody, make out, and you're good to go, you don't have to worry about nothing. The Nightmoth is the dark lip pencil. I like to put it and kind of ombré it in with the red to give you some dimension. I want my lips to look real luscious and kissable, so I do those two together. It's very chola, but if you blend it correctly, it looks cute. It's my favorite.
I came out the womb with 301 lashes. I always wear 301 lashes. I don't do nothing else but 301 lashes. If you're getting in drag, and you're transforming from a boy to a girl, you need to put on some 301 lashes and stop running around with little kiddie-snack lashes. I like big lashes. They're the biggest lashes I could find. I stack two, three of those. I glue 'em all together, it looks like a little kitten on your eye.
I like to put the Mariah Carey body glitter all over my body to make me look and feel real eloquent. If you want to feel bougie, that Mariah Carey powder is the way to go. [Editor's note: This loose powder-slash-body-glitter was part of a limited-edition holiday collaboration between Mariah Carey and M.A.C in 2016 and is no longer available.] I'm not going to give you too many details due to the fact that I can't be spilling all that tea, but I've got connections. And I bought them in bulk. Maybe you could use a good a pressed powder [instead]. There's one from M.A.C that's called Gold Deposit. It's not going to give you the full Mariah fantasy, but it's going to give you Ariana Grande.
Everyone knows when I'm coming out because I already start spraying when I'm in the back, so before you even hit the stage, they do the little [sniffs], and they say, "Oh, Vanessa's next." Yeah, that's me. It's very sexy, dark. It makes you feel like you're at a strip club and probably a stripper named Cherry's about to come out, and you know she smells like Alien. That's the one I like to wear when I'm in drag. I only wear it for drag.
[When I'm out of drag,] I love Spicebomb. It's for men; it has a very distinctive smell. All the fragrances I like have a really distinct smell, like when you smell, you know what it is. It gives me real strong Latino vibes, and that's very much me.
I love a good, thigh-high, black patent-leather boot. I like to put the tips down the boot, so you can hold your money in your boot. You got to collect all your coins because we're trying to keep the lights on. So I like to have a thigh-high for all my little numbers. And it makes me feel like Pretty Woman. My favorite movie is Pretty Woman, and I always think about her when she has the thigh-high; she's zipping it all the way up. It makes me feel fish.