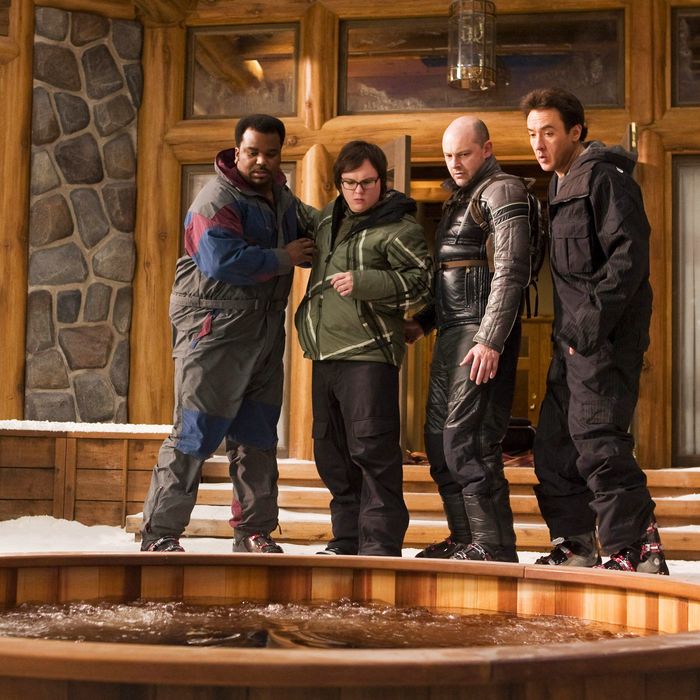 If you're headed to the slopes this season in search of some socially distanced fun, there are a number of things that can ruin your day: rain, long lift lines, and, maybe worst of all, your butt getting cold and wet. You can't control the first two, but the third is entirely avoidable with the right snow pants. To keep you warm from toe to cheek (and, with bibs, up to your chest) on your next run, we talked with ten professional skiers, guides, and shop owners to find the very best snow pants for whatever winter adventure you're up to.
Like buying a new pair of skis or ski boots, finding the right snow pants is a mix of technical features and personal preference. If you spend most of your time doing chairlift runs on cold January and February vacations, go with something insulated. But if you also want to ski in the shoulder seasons of December or March, or in California, where sunny days can get relatively warm, an uninsulated pair is more versatile and allows for layering. Another thing to consider is ventilation. Many snow pants have extra zippers on the leg that open up to let cool air in. These are useful if you plan on skinning up a mountain before skiing down, or if you know you'll be lounging around by the fire après ski.
To be sure, some of these options are an investment. But when you look at it over the life of your snow pants, you'll actually be saving money — and, in small part, the world. According to Adam Fine, a ski expert at curated.com, "People are understanding not only the impact on our bank account of replacing gear year after year, but also the impact on the environment." You pay for quality, and that quality lasts. Here are our, and the pros', favorites.
Best snow bibs
Bibs have extra coverage to keep your chest protected if any snow gets under your jacket. For Roy Tuscany, founder of High Fives Foundation, an organization that helps severely injured athletes return to their sports, these Flylow bibs are "probably the best ever made." He likes their versatility, using them as "my ski pants, my shoveling bibs, and my drive-to-the-office-if-it's-snowing-too-much-and-wear-for-the-day pants." Unlike many snow pants, Flylows are comfortable enough that you'll want to wear them après ski, too, thanks to inner- and outer-thigh vents to let out the heat when you prefer to be by the fire. The bib has unique (and easy to adjust) over-the-shoulder straps that always keep your pants up, even when you fill the pockets with maps and snacks. Mike Donohue, co-owner of Outdoor Gear Exchange in Burlington, Vermont, also loves these pants for their durability and protection: "We see people stepping up to this more expensive bib because they're just super burly," he says.
These are the go-to bibs for Nick Sargent, president of the Snowsports Industries America trade association. The high-cut bib is specially designed to protect you in deep powder, and the three-layer Gore-Tex fabric keeps you dry everywhere else. Since they're unlined, you can wear them on their own when it's warm, or layer them over long johns for colder days. "They serve all purposes and functions," he says. Although they're specifically designed for snowboarding, Sargent says that "they'll take care of you in all activities."
This season, Nick Keter, women's clothing department head at Outdoor Gear Exchange, is especially excited about the Carbide bib, a collaboration between Seattle-based gear brand Outdoor Research and the performance-belt company Arcade Belts. Arcade designed the suspender portion of the bib from its signature durable let flexible elastic webbing and quick-release buckles. The suspenders feature a print by artists from the Warli tribe in Maharashtra, India. (Through a partnership with Roots Studio Warli artists earn income from licensing their prints.) Because it's "super waterproof," Keter says the carbide is "a really solid, thin hard-shell bib for anybody getting out there skinning or doing any aerobic backcountry stuff."
Best women's-specific snow bibs
Lots of brands make snow pants designed for women, but Keter says the Burton Avalon bib stands out. It comes in short and tall lengths, so you're more likely to find a perfect fit, and has the versatility to tackle both freezing chairlift days and aerobic sessions hiking uphill in the backcountry. He explains that the bib features what Burton calls "living liner," an adaptable, porous lining that locks in heat when you're more stationary and becomes more breathable once you start working up a sweat. He says it's a "perennial best seller" at the store.
Best snow pants