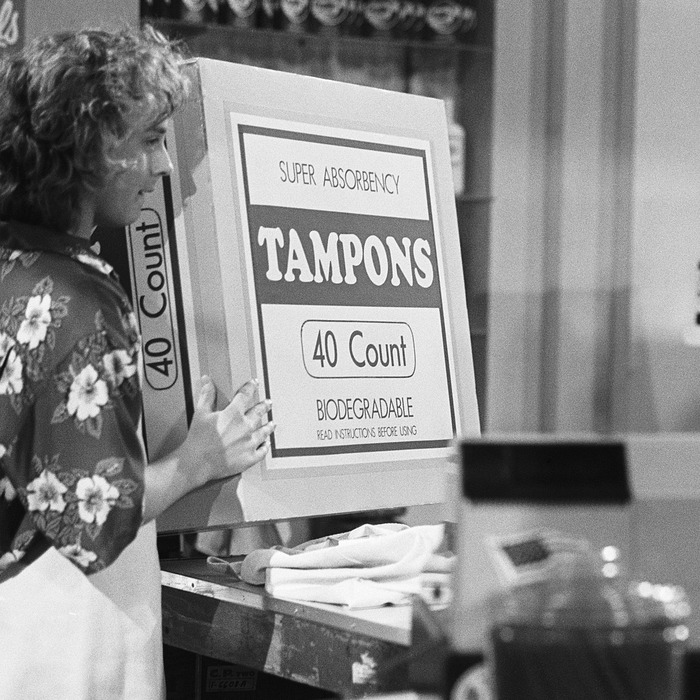 Here at the Strategist, we like to think of ourselves as crazy (in the good way) about the stuff we buy, but as much as we'd like to, we can't try everything. Which is why we have People's Choice, in which we find the best-reviewed products and single out the most convincing ones. (You can learn more about our rating system and how we pick each item here.)
And while we've written about lots of feminine hygiene before — including menstrual cups, as recommended by experts and Amazon reviewers, and one writer's favorite "probiotic tampons" — here, we've rounded up the best tampons as praised by the most enthusiastic reviewers on Amazon. We've chosen to omit some of the bigger names in the tampon industry, focusing instead on organic options and lesser-known brands, to help you find some other options beyond the obvious.
Best-rated (and least expensive) tampons
Nearly 400 five-star reviewers recommend this multi-pack of applicator-free tampons, with many describing them as reliable and absorbent. This multipack come with 40 tampons — 18 regular, 12 super, and 10 super plus — that one reviewer appreciates because, "It's nice to have a variety for the different needs of the days." Putting convenience aside, one reviewer says, "Nothing else even comes close to the level of absorbency" of these o.b. tampons, and now, she can go a couple of hours before needing to swap her tampon on heavy-flow days. (Using other brands, she has to switch it out every 45 minutes). Some reviewers note that they were a little scared at first about having no applicator, but one reviewer — who has been using this brand for "30-plus years" — eases the mind of any first-timers: "It may take some getting used to, but they are better for the environment with less plastic waste." Plus, one more customer thinks they're "so much easier to use" and ultimately, "They work better than any other type of tampon. You will have no embarrassing failure moments."
Best multi-pack of tampons with applicator
This pack contains eight light, 20 regular, and eight super absorbent tampons — and unlike the multi-pack of o.b. tampons, these all have a plastic applicator. And for what one reviewer considers an "off-brand" tampon pack, she says these Amazon brand tampons actually work very well, describing them as "just as good if not better than major tampon brands," and she tends to have "a hard time with absorbency when it comes to tampons." Another reviewers describes them as a less-expensive dupe for Tampax Pearl, which are branded as the most comfortable tampon from Tampax, because these apply the same, fit comfortably, and are just as absorbent. And one more customer begs everyone to "listen up" because these tampons "changed [her] life." She wanted a multi-pack because, "My period is heavier the first two days and then gets lighter towards the end." Plus, she felt like the name-brand options were a rip off, and these "are basically the exact same … I don't have to change them any more than usual or any less."
Best applicator-free tampons
Though these are also o.b. tampons, these are "Pro Comfort," designed to be easier to insert because the tip is smaller and smoother. That also makes them slightly less absorbent than the original o.b. tampons, according to information from the brand, but reviewers seem to think they still work as well as the original. "God bless my mother who introduced me to o.b. tampons when that lovely first visit from Aunt Flo occurred, and 16 years later, I still haven't found a tampon that compares," writes one customer. She says that she learned how to use tampons without an applicator, so it's second-nature to her, but it's easy enough — and it creates a lot less waste. "Think of all the garbage this world would be spared if women would move away from feeling like they NEED applicators." But aside from the applicator debate, she thinks these are far more absorbent than most other tampons. "I never, EVER leak," she adds. Another long-time user thinks what makes these superior to other tampons is their "pro comfort" design, explaining, "The wrapping around the outside of the cotton makes insertion and removal very smooth and very easy, no matter the lubrication level." She recommends these mostly for those who "have issues with dryness or a light flow" because this feature prevents any "pinching, pulling, or trying to fit something where it's dry," therefore causing less pain.
Best natural cotton tampons with applicator
While these tampons have a similar style to those from Solino tampons, these are made with all-natural, 100 percent cotton, which Solino doesn't guarantee. And satisfied customers believe that using 100 percent natural cotton tampons, like these from Veeda, will be better for them in the long run because no toxins or chemicals will be inadvertently inserted into their body. Some reviewers were a bit wary about Veeda's plastic applicator, but the brand says it's derived from plant-based materials, and most five-star reviewers don't seem to mind. "A healthy plastic tampon applicator was a must for me. I trust the brand, so I am not so worried about it," writes one customer who does not like cardboard applicators or applicator-free tampons. She even thinks these are better than some name-brand tampons because they have "better quality cotton" and "great absorbency." She appreciates that Veeda "put [her] mind at ease, knowing that these tampons are pure and better for [her] body." Another also loves the plastic applicator, but she loves "the cotton inside that's free of pesticides and chemicals even more." She goes on to say, "It's nice to be able to use this product knowing my body is not absorbing a bunch of crap from commercially available brands."
Best organic cotton tampons
While Veeda provides 100 percent cotton tampons, they don't label themselves as "organic," only natural, and some reviewers weren't willing to settle for less-than-organic. In fact, nearly half of all five-star reviewers appreciate that these Seventh Generation tampons are certified organic by Oregon Tilth Certified Organic, a private certification organization. But beyond the material, these tampons are actually nice to use, unlike other organic tampons. One experienced reviewer explains, "Most used cardboard applicators and the absorbency and function was just not good." But these were a big improvement, thanks to the plant-based applicator. Plus, they did "NOT cost an arm and a leg." She says she's "officially a convert" because they work well and, as she puts it, "I feel great about knowing that I am putting a natural plant fiber in my body and nothing that could harm." And one more customer feels like she "hit the motherload" of tampons and writes, "Holy friggin happiness. I am beyond happy with this product." Her doctor recommended she try natural or organic tampons, and now she says she'll never go back, especially because she thinks these are better than the name-brands. She continues, "Absorption is great and there's no dryness or pain upon removal."
Best compact organic cotton tampons
Unlike the Seventh Generation tampons, these Organyc tampons are "compact," a word used by a dozen reviewers to describe them. And many report that the smaller size makes for an easier application and comfortable fit. One customer calls these tampons "super comfy" and she appreciates that the size makes them "easy to slip in your purse and use when needed." She does warn that the compact size makes applying the tampon a bit different: "When you open it to use, just do not pull the longer plastic part out too fast because you won't be able to get that part of the applicator in to use the tampon. Just a heads up." She says that's the only thing to be aware of, "otherwise, so easy!" Another reviewer appreciates that "the applicator is biodegradable," so they're also environmentally-friendly as well as supposedly better for your body.