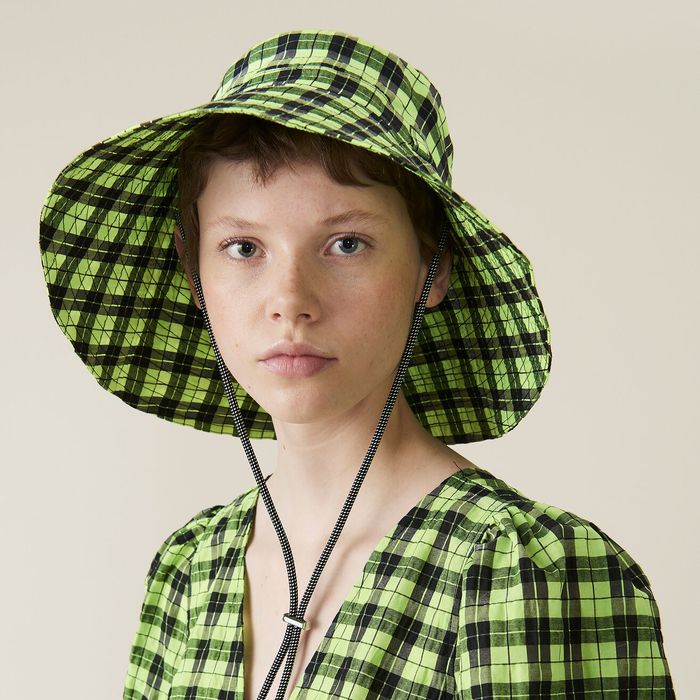 It is much easier to find a bad hat than a good hat. It's a category of retail where the decks are stacked precipitously against the consumer: For every handsome, elongated bucket, there are hundreds of unappealing bowler caps. For every classic floppy wide-brim, there are legions of cheap-looking Panamas. Tiny beanies that don't cover the ears. Fiddlers. Newsboys.
In an effort to cull a comprehensive list of nice-looking, non-offensive, even — dare we say it — cool hats that you can wear as easily on city streets as you can at the beach, we dug through pages of felted fedoras, creamsicle-colored fisherman caps, and wool Kangols. Below are our favorite 15, most of which can be rolled up, stowed in a bag, and quickly whisked out when the sun starts beaming down.
A nice, not-too-explicitly-'90s-looking bucket.
Or a slightly more elongated version, from a classic French brand.
This one comes in a pretty, silky avocado green.
Sweet, stripy, and structured.
A startlingly expensive-looking cotton hat from Amazon, that two Strategist writers happen to own (and love).
If you're thinking, "But maybe a Panama hat would look good on me" — ignore your instincts and go for this sleeker straw flat-top instead.
A cool neon-green-and-black–checkered guy with a toggle tie.
A very cool orange wide brim from Marni.
Another structured take on the very popular bucket — this one is off-white, canvas, and folds down into almost nothing.
Photo: courtesy of the Retailer
A very British-looking waxed cotton hat by the new, very cool Spanish-based brand Maar.