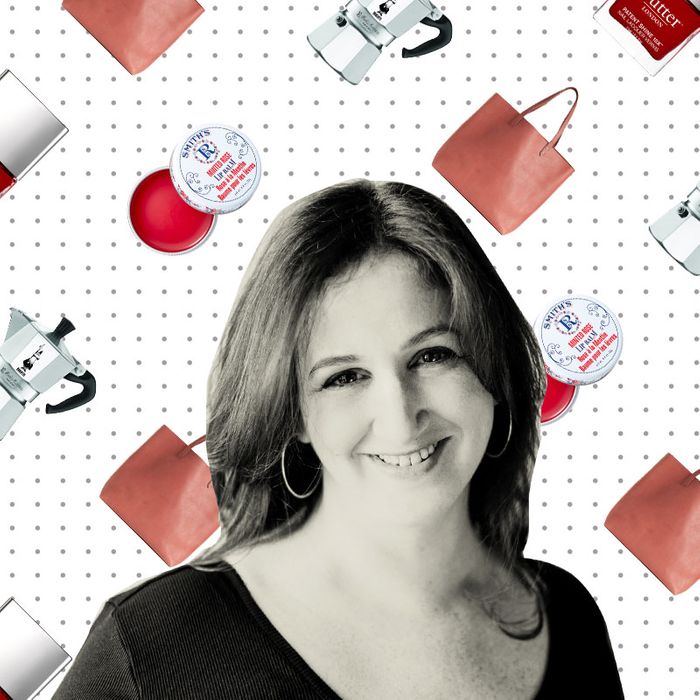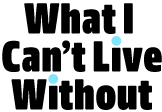 If you're like us, you've probably wondered what famous people add to their carts. Not the JAR brooch and Louis XV chair, but the hand sanitizer and the electric toothbrush. We asked Deb Perelman of Smitten Kitchen, author of The Smitten Kitchen Cookbook and Smitten Kitchen Every Day, about the hand cream, luggage, and cheddar cheese she can't live without.
Like everyone who cooks, I've got my preferences (down with silicone baking mats, and please don't make me cut fruit on a cutting board that smells like onions), but in general, I can make do with whatever is in front of me. It's that much easier, however, if everyone can agree to throw away all spatulas that are not flexible fish spatulas, whose thin edge is perfect for everything that needs to be loosened, lifted, or turned.
I once heard that every woman needs a perfect red lipstick and I didn't have one, so I walked into NARS and they pointed me to Gipsy, and I've been using it since. It's perfect for me because it's a little translucent and very moist, and I can wear it every day but also layer it a little when I want more of an evening look. I mean, the going-out kind, not the sitting-on-the-sofa bingeing on The Crown kind.
I bought the Lipault Paris Plume Wheeled Weekend Bag in black during my first book tour and used it exclusively during my second. It looks like a weekend bag, but it holds so much, I even used it for a ten-day trip. (Okay, I was an outfit short, details.) Plus, it weighs very little and can be shoved into the overhead compartment in all regular-size airplanes, even though they won't believe you and will tell you that you need to gate-check it. Stand your ground and cross your fingers that you're not wrong and end up being that person who has to walk off the plane back to the gate, annoying everyone. (Yes, it was me.)
I've been using Aveda Hand Relief lotion for 20 years and keep a bottle by every sink, in my gym bag, in my makeup bag, handbag, and even bought it for my mother-in-law basically so it would be there, too, so you could call this a totally normal, healthy level of fixation. It has almost no scent. It just feels really smooth and dry on my hands, and I can use a pea-size dollop and really rub it in. I can't stand when my hands feel grimy or greasy. It's a thing. If I use another lotion in a hotel or restaurant, I'm always like, "I have to wash this off."
My best friend taught me years ago to always buy and bring your own nail polish if getting a manicure. This way, I don't have to look through 100-plus bottles for the color I want or that I used last time on my toes, but mostly because at least 97 percent of the time, I smudge my nails on the way home and this way I can fix it. Butter London (of course I love a brand named after food) has awesome colors; I am currently wearing (cough) Come to Bed Red, and have been on a four-year Fruit Machine kick in warmer weather.
I do not have very exciting or expensive tastes in handbags; I just need a bag with a handle drop length, so I can shove it over my shoulder while wearing a puffy jacket that holds a laptop, water bottle, and all the toys my kids swear they want to play with that I get stuck carrying home. So basically I need a black garbage bag. I'm on my second or third Madewell Transport Tote, but this most recent one, in pink (sorry, "antique rose") — but, like, the perfect pink — is definitely helping offset the winter doldrums.