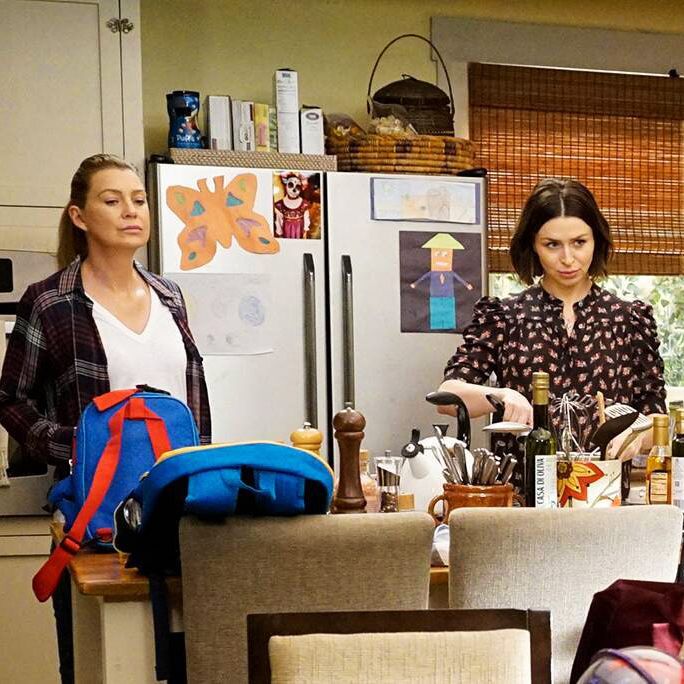 In our advice column, Ask the Strategist, we take your most burning shopping questions and survey friends, call up experts, and draw on our own personal experience to answer them. As always, please email any online-shopping-related queries to strategist@nymag.com with the subject Ask the Strategist — we're here to help.
What can you recommend for freestanding, over-the-fridge storage options? I'm tired of staring at a collection of random things (growler, larger-sized food-storage containers, rice cooker, etc.) Bonus for a nonplastic product that is easy to clean.
Are you my neighbor? Can you see into my kitchen? Because I've been dealing with this exact same problem since I moved into my tiny studio apartment nearly four years ago. When you live in a small place, with an even smaller kitchen, the top of the fridge is valuable real estate — as I've been forced to learn. I've found some excellent solutions along the way and can tell you that with some clever organization and a little bit of shopping, you can turn the top of your fridge into a much-needed kitchen cabinet. Here's what I recommend.
Wicker baskets
Photo: retailer
A few years ago, I was leaving the New York Magazine offices when I noticed a wicker basket on the free table. I took it home, and now it sits on top of my fridge filled with bags of quinoa and pasta, disposable plates, napkins, and other pantry goods that I'd rather not have on display. I love it because it helps "hide" all those things — making it look visually uncluttered — but also acts as a catch-all for odds and ends. Since you aren't likely to nab anything from your workplace anytime soon (like I did), here are some nice-looking, budget-friendly options.
Metal baskets
If you'd prefer being able to see everything up there, consider the humble metal basket. Professional organizer Laura Cattano, who lives in a 335-square-foot alcove studio, told us she recommends these to clients to stash above the refrigerator, because people will otherwise "just throw stuff up there and it looks terrible." If I were you, I'd stack four of these in the shape of a square, with your rice cooker in one section, growlers in another, and so on. Plus, the use of metal material makes these eminently cleanable.
Expandable shelves
This tip comes straight from our story on how to organize (the inside of) your fridge. Though these shelves are highly recommended for maximizing the internal space, I think they'd be just as useful on top of your fridge, too. Metal shelves create more horizontal space, and this particular shelf is adjustable, which means you can tailor it to the size of your fridge. One thing to keep in mind: Since you're going to be opening and closing (read: slamming) your fridge door often, make sure you're not storing too many breakable things up there.
Jars
I've learned that another way to better organize the top of your fridge is to use jars. For instance, I love jasmine rice so much that I purchased a five-pound bag of the stuff. But I had to put it all somewhere, and the sack looked unsightly on top of my fridge. So I poured it into a big glass jar, which makes me appear organized and also lets me know exactly how much I have left. (The answer: never enough.)
Food-storage containers and plate organizers
Have you considered switching a few things around? Perhaps your plates can live on top of the fridge, while your food-storage containers go out of sight and out of mind. If that isn't a fit for you, there are racks specifically made for organizing food-storage containers with lids in one section and the bases in another. As professional organizer Liza Zaslow of Gotham Organizers puts it, creating vertical space is "a great way to make your stuff more accessible and also maximize your space."