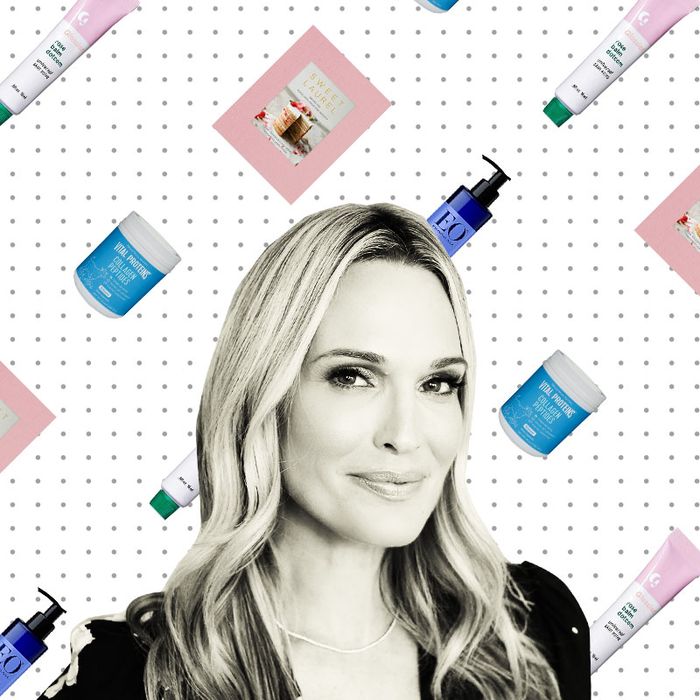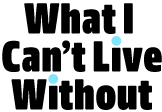 If you're like us, you've probably wondered what famous people add to their carts. Not the JAR brooch and Louis XV chair, but the hand sanitizer and the electric toothbrush. We asked actress and model Molly Sims about the hair supplements, cropped jeans, and fragrance she can't live without.
I can't lie — Le Labo 13 is my signature scent. I literally get stopped everywhere I go because of it. I don't know how to describe it. It's musky with a hint of sweetness. It's masculine and feminine. I can't get into an elevator without people asking me what I'm wearing. I was just on a trip to Cabo and sold like nine of them.
I LIVE in these jeans. I don't know what it is, but there's something about the cut and material that actually makes wearing these jeans so comfortable. They're the wide legs that everyone's wearing, and I wasn't convinced I could pull them off, but my girlfriend found them and they're like my new mom jeans, but they're cool and fashion. I have them in black and white and gray. I like that they're wide and frayed and undone without 54 holes.
I've been taking 8 Greens for the past few months and have seen a major difference in my energy levels. [Editor's note: Brooke Shields swears by these as well.] Since I travel a lot and don't eat as many greens as I should, this is the best way to get them all in at once. It's a fizzy tablet that you put in water, and it contains all these cups of vegetables in them, but it actually tastes good. I can even get my husband to drink it. It's not sweet per se, but just a little bit so that it doesn't taste horrible.
This is a complexion-booster foundation for flawless skin. [Editor's note: We've reviewed this before.] It's completely customizable and leaves my skin feeling and looking fresh. You don't even need a filter when you're taking a photo. For me, medium four gives the perfect dewy sheen and mix with a bit of foundation or moisturizer and a highlight without being a disco ball.