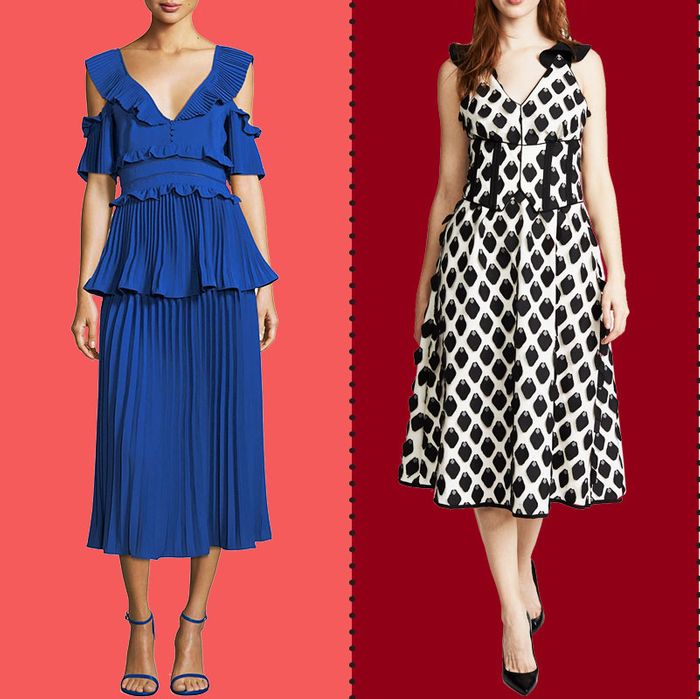 Photo: courtesy of the retailers
Self-Portrait, the British fashion line helmed and designed by Central Saint Martins grad Han Chon, is known for its lacy, embroidered dresses that are not a zillion dollars. (Dasha Zhukova is a fan; here and here and here, she is wearing various Self-Portrait frocks.) While the dresses are not mind-bogglingly expensive, they're not super cheap either, and right now, many of them (a few of which would make wonderful wedding dresses, and most of which would make wonderful wedding-attending dresses) are on sale.
Note: This is on sale for $346 at Shopbop, but there are only two sizes left.
Photo: 17-11-30 enlytammela AM1 B5 phillee W
Photo: 18-01-10 carolinesilta PM2 B6 michaelconway W
Photo: 17-11-27 enlytammela AM2 B3 robste