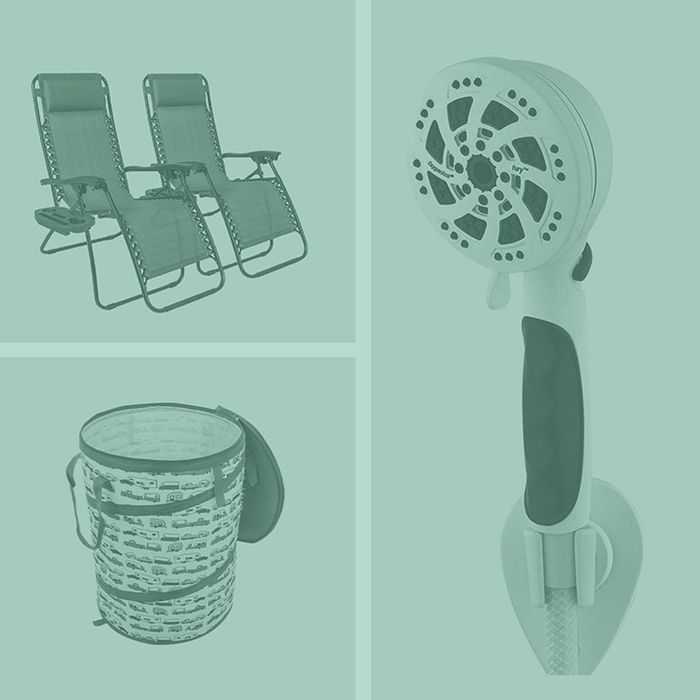 Some RVers are driven to the open road by minimalism, carrying only what can be fit in their modest Class B or C recreational vehicle. Other RVers — like well-heeled retirees or those traveling with kids — expect a mobile home to be as luxuriously appointed as any built on a concrete foundation. Their glamped-up fifth wheels and tour-bus-like Class A's are rolling mini-mansions, furnished with top-of-the-line kitchen and bath accessories. A third set of RVers do it (at least somewhat) for the 'gram, tricking out their retro-cool teardrop trailers, polygonal towables, and #vanlife campers with kitschy lifestyle gear. Curious what products they deem worthy of schlepping across the country, we asked 11 seasoned RVers to highlight the goods they never leave home without.
The best camping chairs
The zero-gravity recliner is wildly popular with the RV set. Steve Johnson of Boondocker's Bible says it's "effectively a folding chaise longue, but much more comfortable." RVBlogger's Mike Scarpignato agrees, admitting it's the only lounger he's ever fallen asleep in. Frank and Grainne Foley of The Roving Foleys, also big fans, prefer their zero-gravity chairs with side caddies — ideal for holding drinks and cell phones.
Sheena Armstrong of Mavis the Airstream says Bliss Hammocks makes a top-of-the-line zero-gravity recliner: "They aren't the prettiest to look at, but they're hands down the best chair for cloud watching and stargazing."
Marc and Julie Bennett of RVLove appreciate that this foldable chair comes with a storage bag for easy transport. But what really makes it stand out is the built-in lumbar support. "It's great for people with back issues, or those who want to avoid them," say the couple. "You have to sit in one to appreciate the difference."
The best camping tables
Scarpignato is a big fan of this portable table because it is "light, compact, and easy to set up and store." It holds four drinks and has a shelf for stashing a flashlight, Bose speaker, and other campfire essentials.
The Foleys like this table because "it's sturdy but folds down flat," making storage a breeze.