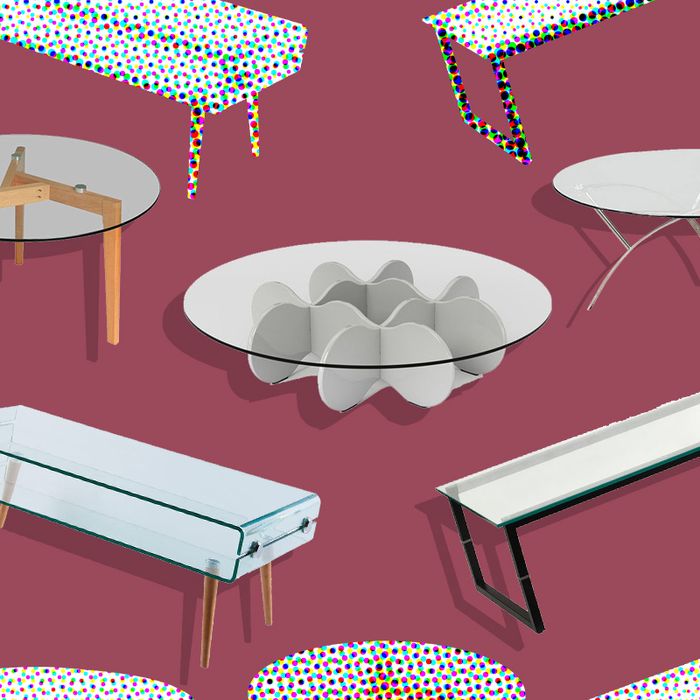 The great thing about glass coffee tables is that they're just as functional as non-glass coffee tables, but don't add any of the heaviness of wooden furniture or look like they're taking up nearly as much space. They are the perfect in-between piece for the dedicated minimalist or just someone with not that much space in their living room. So here, we present you some of the best glass coffee tables you can buy online for under $200 (and some special ones that are a little over $200 but we couldn't resist.)
Your classic, elegant all-glass-everything starter coffee table.
And here, with an extra shelf for storage.
I'm not 100 percent sure why there's a wood log in between this glass table, but I can imaging it holding some small apartment knickknacks. It adds a little intrigue to the all-glass look.
Modern on the top, traditional on the bottom.
More of the same, but with a rectangular tabletop.
This one's $20 over $200, but this curved glass is just too nice to leave out.
Add a touch of glamour with this gold base.
Or if you're more of a silver person …
This two-layered table with white edges is the closest your glass table will get to a farmhouse feel.
This one's got a pop-up shelf.
Here are some nice curves.