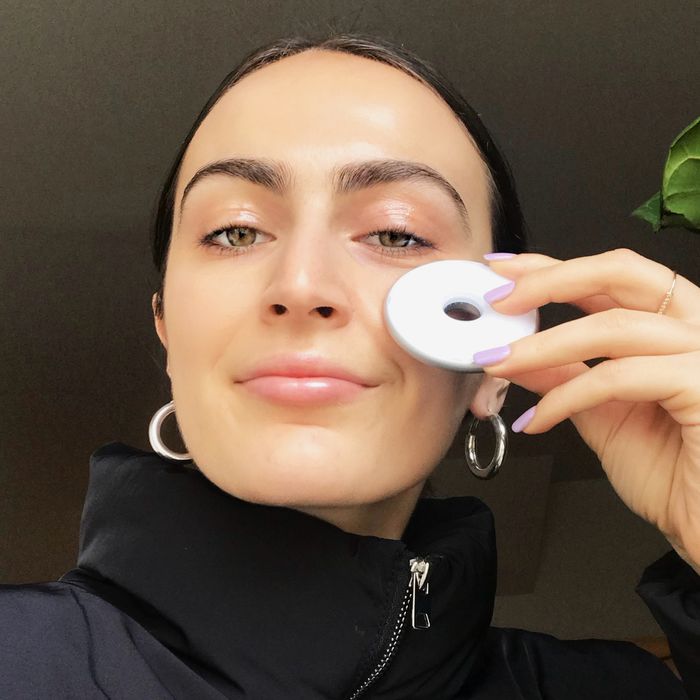 The author and her Wayskin device.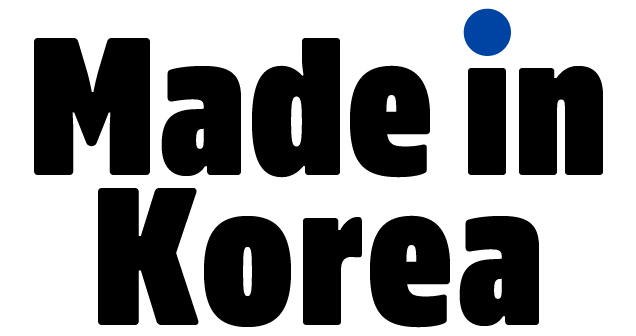 Yes, the Olympics are underway in Pyeongchang, and with all the feats of skill and speed and artistry on display in South Korea, now felt like an appropriate time to celebrate all of the delightful things that originated in the country. From miracle-working beauty products and addictive snacks to Ultra HD electronics and the world's best dishwashing gloves. Welcome to Made in Korea week on the Strategist.
Buzz around beauty gadgets and devices tend to come and go quickly — articles get written, sponsored posts show up on your timeline, YouTubers use them once in a tutorial, and then they vanish. I assumed this would be the case with the Wayskin, a Korean skin analyzer that calculates your skin's moisture levels and sends the results to your phone through Bluetooth. But it seems I was wrong. I first noticed the Wayskin around a year ago, and have continued to notice it pop up around my Explore page and in my group chats ever since. Unlike other beauty technology — like the Clarisonic brush or the NuFace — the Wayskin is a measuring device, telling you straight away how well your products are moisturizing your skin.
I was hesitant to try the gadget for several reasons. For one, it retails for $80, and unless you test it out at a beauty counter (something I've never been able to do despite actively searching for it), there's no way to test it before you buy. The Wayskin website claims that the device will track your moisture levels — but doesn't do a great job of breaking down their definition of moisture — which left me skeptical as to whether the Wayskin would be able to differentiate T-zone oiliness from nice, dewy moisture.
But this winter, as my dry, chapped winter skin kicked into full effect, I thought of the Wayskin and finally took the plunge. I used the device every day for a week, monitoring my skin's alleged moisture levels before and after applying several of my most trusted day-to-day moisturizers, and recorded the results for you below.
The first time I used the Wayskin, it was 3 p.m., and the only thing on my skin was my Klairs Blemish Supple cream — a new B cream a friend of mine had suggested for light coverage and redness reduction that, she claimed, provides a subtle glow to the skin.
I did look glowier, but my test results were 31 percent, meaning "very dry." I admittedly found that a little disturbing. But, I figured, considering the extreme heated climate of my office and the slapdash, I'm-late-to-work skin-care routine that I had done that morning, it wasn't all that bad.