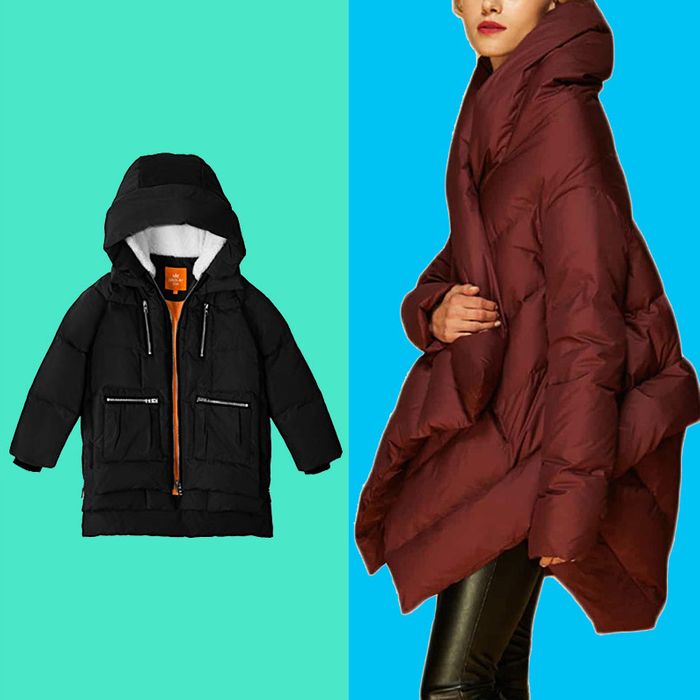 Photo: Courtesy of the retailers.
Two years ago, we posted a story about a small, but growing, trend on the Upper East Side of Manhattan: Legions of women — fancy women! — were buying a cheap, army-green winter jacket on Amazon, by a Chinese company that otherwise sold wall-mounted tables and storage cabinets. A lot has changed in those two years. For one, the coat went viral, both online and in real life: It became difficult to walk five blocks without seeing at least as many coats. The price went up from just under $100 to $140, and then back down (in some colors) to $110. An Instagram account was created, tracking where the coat was popping up across the world. (Australia! Taiwan! London!) At least one owner discarded their Orolay when, after a pilates class, she was unable to figure out which coat on the rack was hers (there were four); she wrote about the experience for the Post. Orolay made a lot of money — they estimated they'd make some $40 million in 2019 (70% through Amazon) — and went through something of a brand pivot. Gone from their site are the folding chairs and cabinets. They've become bona fide Winter-Coat Retailers, with a slightly Adidas-esque logo and, on their site, a bevy of pictures of women in puffy coats, against pictures of snowy mountains and chilly cityscapes. Below: some other, while perhaps not front-page-worthy, still important Amazon-coat-related updates from the past year.
New styles were released
Including one — rather cool — color-block coat, a genuinely nice puffer, and one that's slightly Norma Kamali–sleeping-bag-esque. Orolay also added a new color to the original style (bright red). It almost immediately sold out, but they've since restocked.
They also released a men's version
It comes in black, "oyster gray," khaki, and army green, and features the brand's new logo prominently on the chest.
Then a children's version arrived