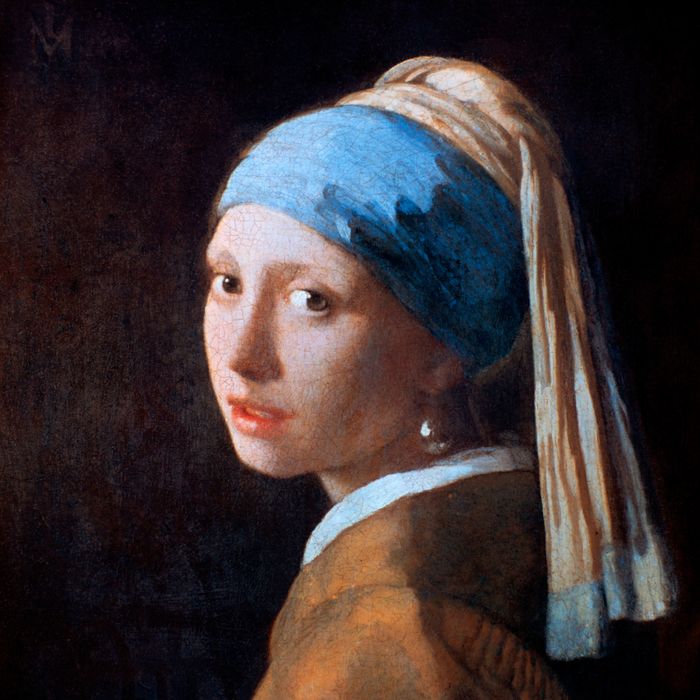 The famous pearl earring … is probably not a clip-on.
Photo: Print Collector/Print Collector/Getty Images
In our advice column, Ask the Strategist, we take your most burning shopping questions and scour friends, call up experts, and draw from personal experience to answer them. As always, please comment with one of your own — we're here to help.
Question: I'm dying to know what clip-on earrings to buy! Has Marni cornered the market? Where else can I find nice ones?
You're right, Marni has a strong selection of clip-ons, but they're by no means the only show in town. Oscar de la Renta is big on the scene, especially with tasseled options, Ralph Lauren makes a play, as does Alexis Bittar, Rachel Comey, and a bunch more. And let us just take a moment here to say that clip-ons aren't just for people living without pierced ears. When it comes to heavy, dangling, statement earrings, it's actually better if they're clip-ons so that they don't tear a slit straight down your ear (the ear's biggest nightmare). So here, we focused on the earrings that you might be too scared to wear in a hole, or that are just plain smarter to clip right on. And if you're looking for more dainty, expensive-looking earrings that are under $50, we've got a post for that, too.
Photo: MJLuLu
We'll begin with some of the more affordable options, like this handmade, large ivory stud that's inlaid with mother-of-pearl.
These dangling earrings look like they need a pierced ear, but they actually have transparent cuffs that just slip right onto the ear and hang on tight. They're made out of plastic for metal-sensitive ears.
Same with these dangling bars, which are gold-tone, plated, zinc-alloy bars. They're hypoallergenic and much, much lighter than metal.
Photo: 17-12-22 Accessories AM2 B3 corypeterson W
Since you began with Marni, we'll get into that next. Here's a pair of hybrid hoops that combine beads and metal.
Photo: 18-01-02 Accessories AM1 B1 andrewyonda W
Staying on the hybrid theme, here's a busy pair with stacked blue and black crystals that find each other beneath a gold hoop.
I love this bold beaded cluster.
Here's a geometric statement earring, made from resin.
Now moving on to Ralph Lauren, who offers some of the simpler options, like these silver structural hoops.
Or a much thinner version.
These ridged hoops come in both gold and silver.
Here's a moon-shaped crescent of gold from Robert Lee Morris.
Alexis Bittar makes this pair of fun two-tone hoops.
And these oversize Lucite domes that are painted by hand almost look like they're glowing.
Photo: 17-11-30 Accessories PM1 B3 dylanremis W
This high-shine watery-metal pair feel like an ocean wave on a sunny day.
These hammered clip-ons are on sale for way over 50 percent off at just $47 (down from $155).