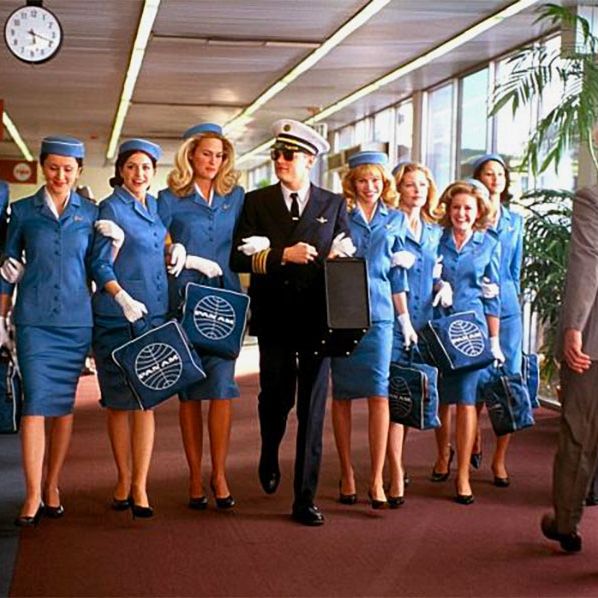 Photo: Courtesy DreamWorks Pictures
Welcome to Reading Lists, comprehensive book guides from the Strategist designed to make you an expert (or at least a fascinating dinner-party companion) in hyperspecific or newsworthy topics like microdosing, cults, or North Korea. Here, we've rounded up the best books on legendary con artists and infamous scams throughout history.
It's the summer of scam. New York writer Jessica Pressler exposed the shocking story of Anna Delvey; John Carreyrou's book Bad Blood hit the best-seller list, chronicling the rise and fall of biotech start-up Theranos and its founder, Elizabeth Holmes. If you're hungry to read more about grifters and con artists, we've put together a reading list of essential books by asking a panel of experts to recommend their favorites. The experts include Maria Konnikova, author of The Confidence Game; Luc Sante, author of Low Life: Lures and Snares of Old New York; Nate Hendley author of The Big Con: Great Hoaxes, Frauds, Grifts, and Swindles in American History; T.D. Thornton, author of My Adventures With Your Money; Diana B. Henriques, author of The Wizard of Lies: Bernie Madoff and the Death of Trust; Robert S. Feldman, author of The Liar in Your Life; a Concerned Citizen, the anonymous host of the podcast Swindled; and Dwyer Murphy, senior editor of the website CrimeReads.
Each expert shared a list of books they consider essential reading for anyone interested in famous cons. Their nominations include the tales of both 19th-century grifters who took advantage of America's new cities and railroad transportation to carry out their tricks without being recognized, and contemporary scammers who use high-tech financial tools to swindle innocent people of out millions. We mostly only included titles recommended by at least two experts to make sure we cover the most notorious of cons, but did select a few with only one mention that we looked into and deemed essential additions to the con-artist canon.
Nearly every expert we spoke with mentioned this 1940 classic survey of American con men by linguistics professor David Maurer, who, according to Thornton, "got access … to the inner workings of America's fraternity of grifters." Fascinated by the language of the underground, Maurer introduced phrases like "shills" and "the payoff" to the mainstream, giving us the vocabulary to discuss con artists. Sante, who wrote an introduction to a 1999 edition of the book, called it "a rollicking study of the most ambitious cons in their turn-of-the-century golden age"; and Konnikova said it's "a gem, bringing you into the world of the con in an entertaining and enlightening way. If you only read one book, this is it." It also served as the basis of the Oscar-winning 1973 film The Sting.
From fake oil deals to phony horse races, Joseph "Yellow Kid" Weil is rumored to have stolen more than $8 million in his criminal career. In his memoir, Hendley said, Weil describes how he "fixed boxing matches and sold swampland (marketed as pristine rural lots) to gullible victims in the early 1900s. Weil is completely honest about his scams — and utterly without regret or remorse." Sante also recommended this "informative" autobiography of "one of the old masters."
Thornton recommended this "fast-paced, real-life read about a 1919 Texas rancher who attempts to chase down the swindlers who rooked him in a stock swindle." Also one of Murphy's top picks, The Mark Inside reveals how J. Frank Norfleet, after losing his fortune twice in phony stock deals, embarked on a journey across the country to seek revenge. He often posed as a naïve potential target to lure in con men, and adopted the grifters' own arts of deception to ultimately bring them down.
This "almost too crazy to be true" book tells the tale of John R. Brinkley, who, Hendley said, was "a barely competent surgeon in Kansas who earned millions in the 1920s and 1930s transplanting goat testicles into men's scrotums in a vain effort to revive their virility." Although the procedure was useless — and often deadly — Brinkley still made a fortune off of the insecure and gullible. Of all the books he recommended, Murphy called Charlatan "the most entertaining of [the] bunch. It's a wild set of facts and feels like a distinctly American con story — all chutzpah and self-delusion."
Bridging the gap between the confidence men of the past and today's sophisticated financial criminals, lawyer Leo Koretz carried out a Ponzi scheme elaborate and lucrative enough to rival Bernie Madoff's. Hendley likes this "well-researched account" of a "mild-mannered Chicago lawyer turned con-artist supreme" who stole $30 million from investors. Koretz sold fake mortgages and schemed up fraudulent land and oil deals, paying out his old investors with new money coming in. "It's no different than Madoff's scheme, and more terrifying still, not all that different from what a lot of private-equity firms do today, in a more complex, legalized way," said Dwyer.
Sante recommended this memoir of the "whirlwind career of a serial impersonator and bad-check artist," famously portrayed in the movie of the same title by Leonardo DiCaprio. Posing as a pilot, lawyer, doctor, and college professor, Abagnale forged checks worth more than $2.5 million. Hendley said the famous con man's autobiography "offers an excellent look into the mind of a natural-born scam artist."
A darling of the 1990s corporate world, energy company Enron is now far more synonymous with widespread corporate fraud. "This book lays it all out in excruciating detail," said a Concerned Citizen. "The unbelievable events and unforgettable characters will have you questioning if the story is actually true." Co-author Bethany McLean wrote the first article questioning Enron's true worth in 2001 and she, along with fellow Forbes journalist Peter Elkind, delves deep into the epic scandal of institutionalized corruption in this definitive account.
"Of the newer books on financial crimes, it's hard to top Wizard of Lies," said Murphy. "The scale of Madoff's fraud and Henriques's grasp of it, both are staggering." New York Times financial journalist Diana B. Henriques covered the unbelievable story of Bernie Madoff's decades-long, multibillion-dollar Ponzi scheme for the paper since the news broke, and in her book, she lays out, as Hendley puts it, "how the most notorious con artist of recent times got away with his financial skullduggery for so long." Henriques's book is also recommended by Feldman, who called it "a fast-moving page-turner that delves into the complicated dynamics of one of the most elaborate Ponzi schemes on record, [and] not only offers an account that shows the depths of the deception, but how willing many of his victims were to accept too-good-to-be-true returns on their investments."
One of Henriques's own top choices is this "terrific account of the con man Bernie Cornfeld, who turned a staid mutual-fund marketing company into a full-blown scandal back in the crazy boom days of the 1960s." Cornfeld, who owned mansions in cities around the world and a fleet of his own private planes, was arrested for pocketing profits from his company, Investors Overseas Services. Sante also recommended this book detailing the "voluble and crafty" Cornfeld's schemes.