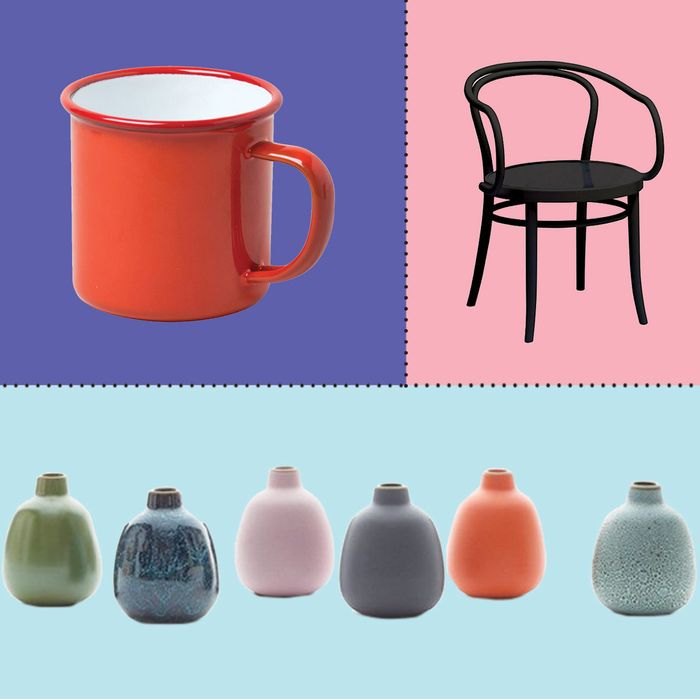 Ming Thompson is an architect and principal at Atelier Cho Thompson, a San Francisco– and New Haven–based design firm with a portfolio that includes offices, university spaces, and private homes. We spoke to her about the 20 things — some cheap, some not, but all investment-worthy — to buy for that first home in your 20s and hold on to forever.
When I was 20, I decided I loved Hans Wegner wishbone chairs, so I bought one pair that anchored my dining table, and had a mix of thrift-store chairs, too. As I've gotten older, I've bought new pairs, and now I have a big old-wood farm table with eight chairs. Right now, I'm loving the Hay AAC chair, the Normann form chair, and the Thonet Era chair. Find statement chairs that you love, and grow your set over time.
Photo: Tuomas Uusheimo
These stools, designed by architect Alvar Aalto, are stackable, fun pops of color, and can be used a million ways. Ours moved from office to living room to baby room.
The big one, 24 inches by 18 inches, moves with us from house to house, and makes any of our terrible kitchens into great places to cook. It's the centerpiece of every dinner party, loaded with pizzas or cheese spreads, and we do all of our food prep on this.
After breaking dozens of paper-thin glasses, I invested in these timeless and durable glasses in the colors of the sea and sky. They feel just right in your hand, with a heavy bottom and a comfortable shape.
You might have a chef's knife, a cleaver, a paring knife, and a knife set, but this is about to become your most-used knife. For morning and lunchtime meal prep, I grab this knife and chop fruits, vegetables, bread, and cheese. And sandwiches! I bet you didn't even realize how much you needed a knife that cuts through a crusty baguette and layers of fillings in one chop. My father, a professional chef, gave this to me after grad school, and he always knows best.