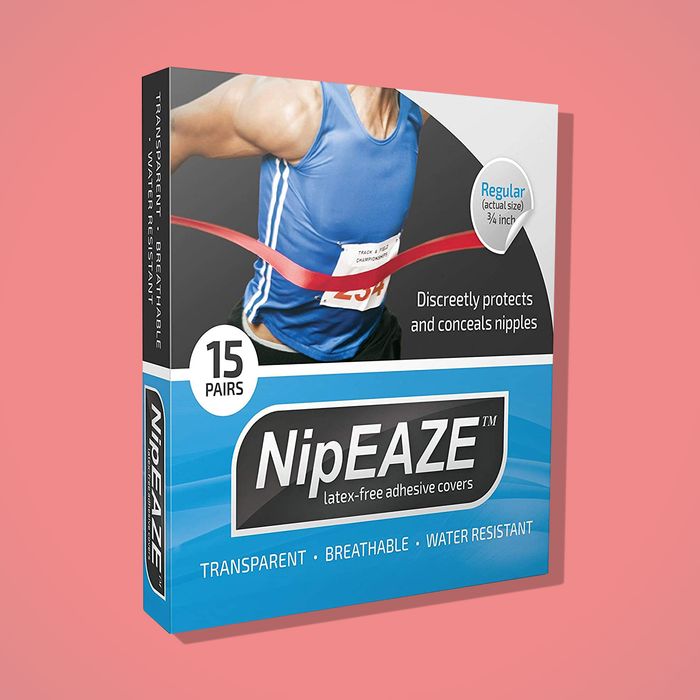 As Strategist readers may know, running has always been part of my fitness routine. Once or twice a week, to break up the strength training, I would do some intervals indoors on a Woodway or, if the weather was nice, pound that wonderfully uneven New York City pavement. A quick five-mile jaunt would leave me just sweaty enough and I would get that wonderful "runner's high" that everyone talks about. But, as it has done with most everything else, the pandemic upended my normal workout routine. And with few other options available, regularly running outside became a cornerstone of my regimen for fending off the quarantine 15.
Running is the most democratic, pure form of exercise. While there are clothes specifically designed for the activity, all it really requires is a good pair of shoes (I've written about some favorites here and here) — or so I thought, until I started clocking double-digit miles multiple times per week outside in warm weather. While I was prepared for sore feet and calves as a result of my longer runs (nothing a Theragun session couldn't fix), I was not prepared for the painful, bleeding nipples I'd have by the end of them. I know enough runners to know this is a thing, but, until very recently, it had never been my thing. The pain was oddly constant when clothed, to the point that it began to interrupt my strict two-a-day schedule.
After one particularly painful 11-mile journey resulting in a white Mister Green T-shirt being stained red like the Joker's eye makeup, I began desperately searching for a solution. After some sleuthing on the world wide web, I learned that nipple bleeding is a direct result of chafing from rubbing against clothing, sweat, and salt. My longer runs combined with the warmer temperatures were a recipe for nipple disaster! One friend suggested BodyGlide, a balm that prevents friction, but it just seemed like petroleum jelly with better branding. As a temporary fix, I was ready to (literally) just put Band-Aids on my nipples — but then I discovered the cleverly named NipEaze stickers.
The round three-quarter-inch stickers (don't worry pancake-havers, they also make a larger one-inch size) are transparent and meant to be stuck over each nipple before any sweat-inducing activities. They don't move at all once applied — they become one with the nipple, protecting it like a shield from sweat-soaked synthetic fabrics. They are also discreet: I wear them every day, and still will forget to take them off, sometimes even in the shower. (But when I do, they peel away from my skin easily and leave no sticky residue behind.)