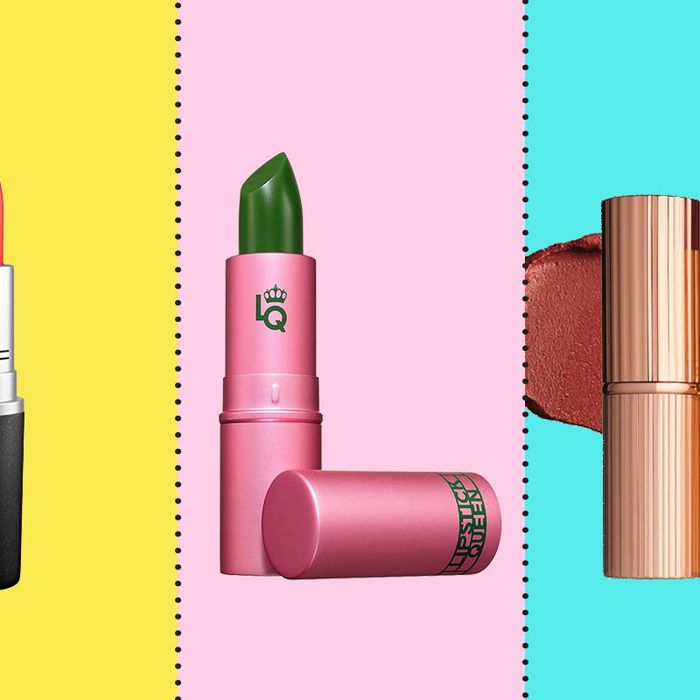 Three of the favorites.
Photo: Mac, Lipstick Queen, Charlotte Tilbury.
Shopping for a new lipstick shade is one of my biggest beauty stressors. Figuring out what shade suits my skin tone best, while simultaneously deciding whether to go satin, sheer, matte, cream, or liquid can make me — to put it mildly — flustered. The last time I went into a Sephora with the intention of buying a new nude, I came out sweaty and empty-handed, with two arms covered in rectangular lipstick swatches. I've found that all of the lipsticks I've loved the most have actually come from recommendations from friends — most women I know have had enough lipstick trial and error to have found a conclusive favorite, one that suits their skin tone, doesn't slide off their lips and onto their teeth, and whose application never results in shriveled lips from an overly matte formula.
So last week I decided to conduct an experiment: I took to the question app on Instagram Story and asked my followers to submit their all-time favorite lipstick, along with an explanation of why it's their No. 1. I then sorted through the answers and pulled the most-oft-submitted shades and formulas. Below, a list of lipstick recommendations to make your life a little bit easier, whether you're looking for a new red, nude, brown, pink, berry, or orange.
Orange
Red
Pink
Berry