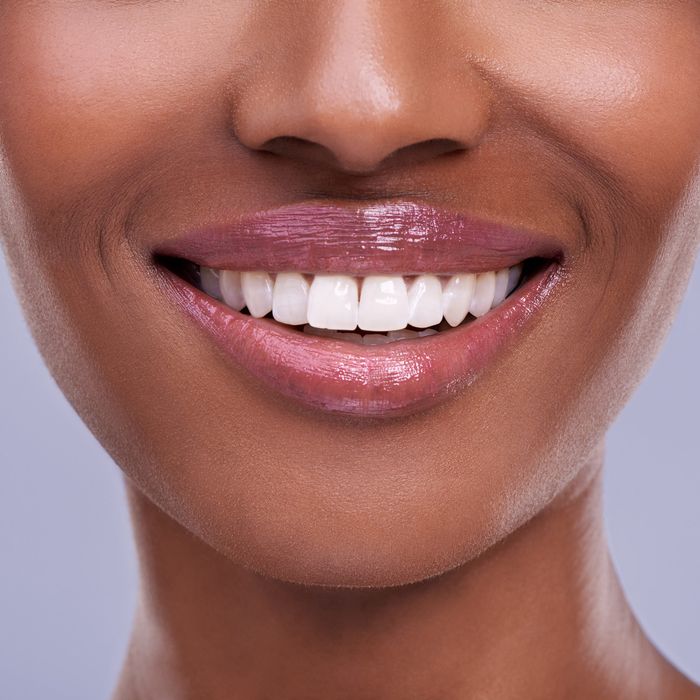 Here at the Strategist, we like to think of ourselves as crazy (in the good way) about the stuff we buy, but as much as we'd like to, we can't try everything. Which is why we have People's Choice in which we find the best-reviewed products and single out the most convincing ones. (You can learn more about our rating system and how we pick each item here.)
And while we've written about plenty of lip products — including the best long-lasting natural lipstick, a "freakishly flattering" shade of lipstick, and the best tinted lip balm with SPF — here we've rounded up the best lip balms, as praised by the most enthusiastic reviewers on Amazon.
Best-rated lip balm
"I have been using this for well over a decade," says one reviewer of this well-reviwed lip balm. "I've tried many many other lip balms and treatments but continue to go back to this, my holy grail!" Many reviewers consider this a kind of old faithful item, even after trying other balms. "This stuff is the best," comments one. "I have tried every drugstore type brand of lip balm and some from small local companies across the country and I always come back to this one." And in an ever-growing field of glosses, tints, and lip masks, reviewers like that this does its job as a classic balm. "I used Eos and Nivea before this," says one shopper. "The other lip balms I tried are oily. They give a glossy appearance. But this is more like a balm. Not glossy but gives a more moisturized natural lips appearance. Even though the other lip balms kept my lips good while it is on, it often left my lips flaky … After using this balm, I never had that problem. The lips had a healthy moisturized look."
Best-rated (less expensive) lip balm
Reviewers rave about this lip balm, calling it a "godsend," "MAGIC," and "by far the best lip balm I've ever used." One found that it healed even the driest lips. "For two weeks, I was in agony just trying to eat or speak. My lips had practically seized up solid (from the fall/winter weather)," he writes. "Blistex made it way worse. Finally, I got this stuff. I had it on for ONE NIGHT and all of it cleared up completely." And if the idea of a creme brûlée–scented lip product gives you pause, many reviewers mention that the scent isn't too strong. "I thought the creme brûlée would be overwhelming, but it's very subtle," says one. Another writes, "The creme brûlée flavor smells amazing, but is faint enough that you're not tempted to lick it off and it doesn't have a flavor, so it's perfect!"
Best lip balm for extremely dry lips
Nearly a quarter of reviewers describe their lips as dry – and dozens even say theirs were cracked – until they started using this treatment. One whose skin dried out due to Accutane says, "It is extremely effective at moisturizing and softening dry lips and feels very light." Another says Aquaphor is the only lip balm "that kept me from having to manually peel dry skin off my lips every three days." One user thinks it's so effective because, "It penetrates the skin rather than sits on top of it." Others comment on how quickly this lip balm works its magic. After "THREE NIGHTS of use and the cracking was gone," one satisfied customer writes, adding, "ONE WEEK of use and the lips were completely healed."
Best medicated lip balm
Nearly 90 percent of all reviewers gave this Blistex lip balm five stars. It comes in a three-pack, so reviewers really think you get a lot of bang for your buck, and it's also medicated with dimethicone, a lip protectant that seals in moisture and keeps lips hydrated for longer. And reviewers notice a difference. "Since I started using the Blistex medicated kind I haven't had a lip crack ONCE. And I've noticed my husband has had less too," writes one customer who hates "that flavored stuff" because, "The sweetness makes my lips feel sticky and doesn't do anything for my lips." If you're looking for a lip balm that actually works, she thinks, "This stuff is the shiz." Another customer thinks this is the only product that actually keeps her "lips from being chapped" in the winter. She explains, "The medicated moisturizer lasts for several hours which keeps my lips from becoming dry and cracked. I keep them all over the house, in my pockets and purse."
Best long-lasting lip balm
While customers were also drawn to the original Burt's Bees lip balm that took our best-rated spot, this lip balm stood out to customers who needed a little extra help with their chapped lips. Customers say the ultra-conditioning version of the classic formula keeps their lips hydrated for a long time. "Normally, my lips start to feel itchy and chapped after a while. My lips are very sensitive to chapping. I was surprised that a lip balm in stick form could last that long," says one customer who says her "lips actually feel normal and don't dry out" with this lip balm. Another even thinks that you don't need to use as much of this lip balm as other brands so it "lasts a surprisingly long time." She goes on to say, "I don't know any other way to describe it aside from it feels 'thicker!' Each individual application also seems to last a good couple of hours." And while many customers use it to prevent chapped lips, one customer says it also heals severely chapped lips. She caught a cold and her "lips got super duper chapped," explaining, "Like I had tiny scabs on my lip line. More my upper lip but wow, it was ridiculously painful. Perhaps the tissue dried my lips out? Who knows but I needed something quickly." She turned to Burt's Bees lip balm and reports, "First swipe I was sold! It actually moisturized my lip, not just sit on top doing nothing."
Best tinted lip balms
"I can't live without this lip balm," writes one shopper. "I have about 5 of them in rotation between the kitchen, the car, my purse, the office, etc. A makeup artist taught me a great trick: keep this in your purse and use as a cream blush for a little color pick-me-up when needed … Best product Maybelline has ever made!!!" Reviewers found that even at its much lower price, this balm stood up to more expensive competitors. "Don't pay high prices for lipsticks, or gloss, that is not as good as this one," says one. "I have expensive lipstick, but since I've bought this, I don't wear it. That's how much I love Baby Lips. This is great for any age, teenage to seniors!" And while a few reviewers commented on the "Baby Lips" name — "I am a 44-year-old woman and feel creepy using something called 'Baby Lips,'" says one — it doesn't deter them from repeat purchasing. "The only thing I'd change is the name cause it looks like something only a tween would want to carry around — and I'm way older than that! But the product is so good I'd buy it again," says one shopper.
Best natural tinted lip balm
"My alllll time favorite ChapStick and color," writes one user, who purchased the red dahlia shade. According to another reviewer, it doesn't matter what color you choose, since the main attraction here is moisture with a sheer tint: "Either way, you can't go wrong." Another user describes it as, "Uber moisturizing, as all these tints are, and it gives your lips an unbeatable color 'perk' when you want that I'm-Not-Wearing-Lipstick feeling." And while one says, "It's not a deep moisturization," it's "a nice light day-to-day moisture to keep my lips feeling good." But for one reviewer, this tinted lip balm beats out department store brands: "Even brands like Korres and Fresh don't offer what this Burt's Bees Red Dahlia does: non sticky, long lasting, moisturizing, easy to apply (without a mirror), non-sparkle, 'natural' color lip balm."
Best vegan tinted lip balm