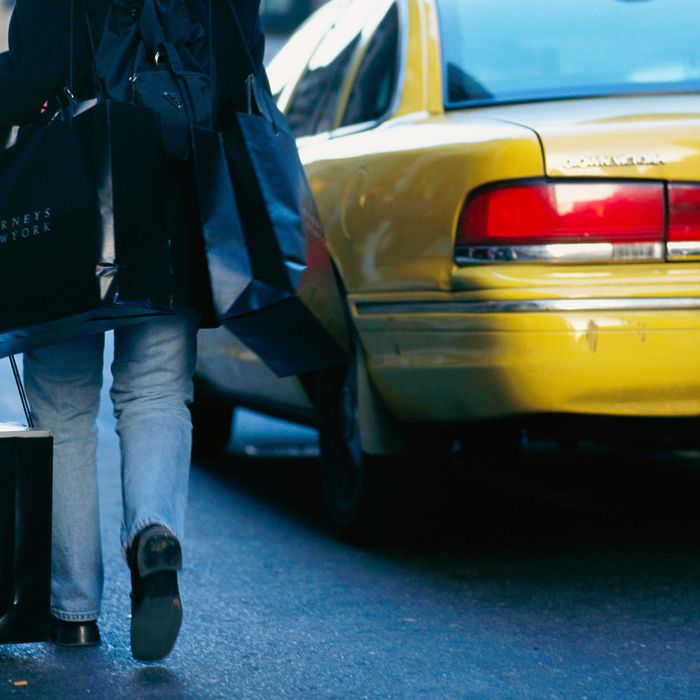 By now, you've probably heard that Barneys is shuttering its stores. While we're sad to see the New York institution closing, in true Strategist spirit, we're keeping close watch on any and all liquidation-sale deals with open wallets at the ready. When the sale began, its discounts were mostly 5 and 10 percent off. But now, with just four days left before the online sale "ends forever," according to the Barneys website, things are really heating up. Prices on individual things have dropped by as much as 50 percent and, on top of that, the retailer is offering an additional 25 percent off your entire purchase (sale prices shown on this list factor in both discounts). The best part: There are still plenty of Strategist-approved brands to be had, now at prices lower than we've ever seen them (a $118 Comme des Garçons wallet, anyone?). So if you're still looking to scoop up some pieces from the beloved New York retailer in its last days, now is the time.
A pair of classic leather loafers for men from the store's house brand are now more than 60 percent off.
Really, when have you ever seen a CDG wallet for this little?
Yves Saint Laurent's cult-y illuminator pen is the kind of thing that never goes on sale, so now is a good time to pick one up.
An extremely reasonable price for roomy trousers you can wear pretty much year-round.
It is very rare to find a pair of Clergerie boots for more than half off — especially a pair as timeless as these black-heeled ankle boots.
This pair of RE/DONE jeans has a refreshingly long leg and is now at the unheard of discount of almost half off.
Some leather, shearling-lined boots with a tread that would stand up to even the iciest streets.
Speaking of discounted practical shoes, this women's pair from Comme des Garçons is also at an incredibly good price.
These black Chloé pants still aren't cheap, but at more than half off their original price, they fall within the category of "good deal."
This rosy slip from luxe lingerie brand Fleur du Mal is now 55 percent less.
Just some under-$100 denim overalls that you'll want to wear all weekend, every weekend.
The going-out turtleneck of our dreams, down from extremely out of reach to just mildly out of reach.