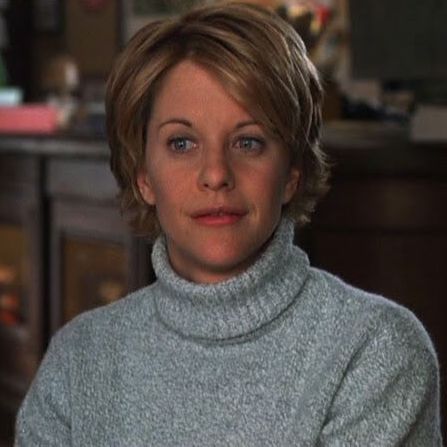 Photo: Courtesy Warner Bros.
In 2017, I wrote for the Strategist that what I look forward to most about fall is neither changing foliage, decreased humidity, Halloween, discounted drugstore candy, or going apple picking upstate. It isn't even decorative gourds. When fall comes around, I most look forward to one thing: wearing a turtleneck every day.
Two years later, my turtleneck wardrobe has only grown, and my compulsive habit of buying them shows no signs of stopping. From the moment the temperature drops below 60 degrees to the day it rises above 60 again, my neck stays safely ensconced in a turtleneck. To my mind, a turtleneck epitomizes a perfect union between utility and style. It can convey bookish charm, as when worn by shopkeeper Kathleen Kelly (played by Meg Ryan) in You've Got Mail. It can suggest cool severity, as on Liv Ullmann in Persona. It can express sporty preppiness, as on Renata Adler, whose turtleneck-under-oxford look is as iconic as her long braid. And all the while, it keeps your neck warm. If there's such a thing as a "face-framing" haircut, I'd say a turtleneck is a face-framing shirt. It's like a pedestal for your face. Any turtleneck collection should be broken into three categories: staying-in turtlenecks, leaving-the-house turtlenecks, and going-out turtlenecks. Below are my latest favorites.
Staying-in turtlenecks
Staying-in turtlenecks are the white T-shirt of these tops — simplicity is the point. I buy them in neutral colors and layer them under crewneck sweaters (and under turtleneck sweaters, for that matter).
It's the classic! And it seems to sell out every year, so stock up on your favorite colors early, then pick up some of the leftover colors when they're marked down at the end of the season.
Another classic, with some brighter colors available.
I bought a navy micro-stripe turtleneck like this at J.Crew years ago, and it's still surprisingly one of the items I reach for most in fall and winter. It can be read in a lot of ways: '70s retro, slightly kooky art teacher, New England preppy, French casual. And when layered under a sweater, it looks a little less staid than a solid might.