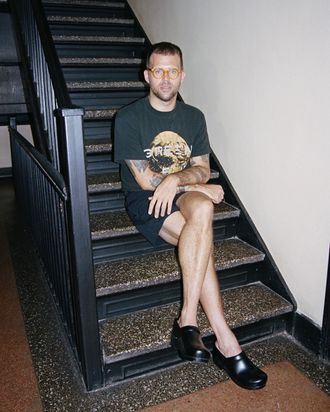 Photo: Courtesy of Chris Black.
If you're looking for the most powerful hair dryer or the handiest chef's knife, those things can be easy enough to find. Other objects of desire are a little more taste-based. What's the next status water bottle or hand wash, for instance? Chris Black (he's a partner at brand consultancy Public Announcement) is here to help in the form of a regular column. If you have a burning question about the next fanny pack or Noah rugby shirt, drop us an email with the subject line "Ask Chris" at strategist@nymag.com.
What do you recommend for wall art? My girlfriend and I just moved into a new apartment and we haven't hung anything yet — so total blank canvas. I was leaning toward a tastefully framed David Hockney print for the living room but was unsure if that would be in poor taste.
We love a print; I have a few in my living room. Go for it, use Framebridge (or read the Strategist's guide to online framing) to float that bad boy, and show your guests that you have great taste in aging British pop artists.