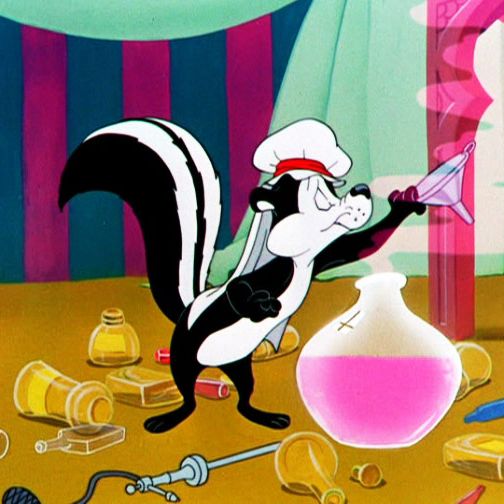 Photo: Courtesy Warner Bros.
Over the centuries, certain foods and herbs have been purported to increase desire and improve sexual performance — often with zero scientific evidence. "Most so-called aphrodisiacs have earned their title not based on anything they do but, rather, what they look like; especially if they look like genitals," says Lawrence A. Siegel, clinical sexologist and co-host of the radio show "Sex Talk With the Siegel Brothers." "Ginseng looks a bit like a man with an erection, strawberries look like hearts, [and] oysters kind of look and feel vulvar."
These ancient beliefs are still prevalent today (we still think of chocolate-covered strawberries or oysters as romantic). Tasked with separating what works from what's just hearsay, scientists have conducted dozens of studies on these substances. Even this can be challenging because context is so important when it comes to sex. As clinical sexologist Eric Marlowe Garrison says, "our minds have got to be there. There's the psychological piece and also the physical piece. If I gave you an aphrodisiac in the middle of an earthquake it probably wouldn't work."
According to Dr. Waguih William IsHak, clinical professor of psychiatry at the David Geffen School of Medicine at UCLA and co-author of a review of studies on aphrodisiacs, "In sexual medicine research, the placebo response rate is very high. In depression [research], one out of three participants will respond to placebo, but in sexual studies 50 percent or more will respond." It's not all a placebo effect, though. There are substances found in food that do boost sexual function, whether by improving blood flow to the genitals or affecting hormones levels. With Valentine's Day right around the corner, we asked seven sex experts to share which ones bring the heat — and which ones will leave you and your partner cold.
Piping hot
You can't talk about aphrodisiacs without mentioning oysters. The briny mollusks have a long-standing reputation as an arousing food, and there's evidence to back that up. "Oysters are very high in zinc, and zinc is a key ingredient for sexual maturation and sperm count," says Juliet Allen, sexologist and host of the Authentic Sex podcast. Dr. Deb Laino, a board-certified clinical sexologist, adds that zinc is a precursor to and plays an important role in synthesizing testosterone, a primary sex-drive hormone. According to Dr. IsHak, oysters are rich in magnesium, which also increases testosterone and sexual desire.
The amino acid L-arginine supports sexual health by improving circulation. Dr. IsHak says it's "been shown in no uncertain terms that it helps men for erection and arousal. [That's] very well-established in a good number of studies." He says it can improve performance when taken two to three hours before having sex. Dr. Linda De Villers, a licensed psychologist and the author of Simple Sexy Food, explains L-arginine works by helping the body synthesize nitric oxide, which is responsible for relaxing blood vessels. Nuts, seeds, and beans are good sources of L-arginine.
Historically, different cultures have long believed particular herbs or natural remedies to be powerful aphrodisiacs. While science has since debunked many of these claims, there are substances — like maca root — that live up to their promises. "[Maca] is a powdered root from the jungle in Peru," says Allen. "In Peru, it's known as nature's Viagra. It increases libido and also vaginal lubrication. You can add it to smoothies, hot drinks, and desserts." Certified sexuality educator Heather Alberda says "it likely affects the central nervous system, altering hormones in the process," and Dr. IsHak adds, "even a double-blind, randomized study showed improved sexual desire among men who are taking it."
Ginseng, another root with lots of lore surrounding its erotic functions, has also stood up to scientific scrutiny. Garrison says, "Millennia-old red ginseng is actually shown in some studies to help with low libido and sexual function." In fact, Dr. IsHak described two placebo-controlled studies in which red ginseng improved erection quality among men and sexual arousal in menopausal women.
Lukewarm
Strawberries are often thought of as aphrodisiacs, especially when they're chocolate-dipped, but besides being high in general health-promoting antioxidants, there's little evidence to suggest they'll actually improve your sex life. If you're looking for a fruit to help you get in the mood, try watermelon or pomegranate instead. "Watermelon has an amino acid, L-citrulline, that they call the liquid Viagra," says Dr. Laino. "L-citrulline relaxes and dilates the blood vessels which is also something that Viagra does." This encourages improved blood flow to the genitals for improved sexual performance.
Pomegranates work through a similar mechanism as watermelon. "Pomegranates [have] antioxidants which decrease inflammation and plaque in arteries, and help with blood flow to extremities," says Alberda. As stated in Dr. IsHak's paper, "Cardiovascular health is essential in maintaining a healthy sexual drive, hormone production, and the ability to both attain and maintain erections in men."
Usually considered something you'd not want to eat before getting intimate because of its pungent smell, garlic can actually be a sexual enhancer. Dr. IsHak credits this to allicin, the main compound found in garlic. "Allicin reduces blood pressure and increases blood flow, especially in the pelvic area," he says. Dr. De Villers also mentions garlic's role as a vasodilator, encouraging blood vessels to open up. "With a vasodilator you're going to have more blood flow to the genitals which will facilitate erections in men and lubrication in women. The sexual response cycle starts with the vasodilation process," she says. If garlic breath is too much of a turn-off for you or your partner, opt for an odor-free allicin supplement.
Ice-cold
While chocolate is often-associated with sex and love — probably because it's up there with a bouquet of roses on the list of predictable Valentine's Day gifts — the science isn't quite there to support it. Alberda says, "Chocolate contains phenethylamine, a stimulant that elicits excitement and a sense of well-being," but scientific proof is lacking. Dr. IsHak describes one study showing that women who ate chocolate on a daily basis had an increase in sexual desire and function, but when the researchers adjusted for age, the results were less significant. However, as Dr. IsHak says, "chocolate still hasn't given up all its secrets yet," and there's ongoing research on its effects. Alberda recommends choosing dark chocolate that's at least 75 percent cacao to maximize benefits.
"When you eat spicy food, you have a physiological response – your heart rate increases, you start sweating – that mimics sexual arousal," says Dr. Laino, explaining the logic behind the long-held belief that chili peppers are aphrodisiacs. Capsaicin, the chemical behind the physical reaction we have to spicy foods, triggers a release of feel-good endorphins, but that doesn't necessarily mean it'll get you hot and bothered. Dr. IsHak says there are studies suggesting capsaicin increases sexual desire in animals, but the evidence in humans isn't very clear.
Finally, we had to ask our experts about the Goop-approved Sex Dust from Amanda Chantal Bacon's Moon Juice line. The feedback was mixed. Laino says that thanks to the maca root, cacao, and horny goat weed extract, Sex Dust is a solid "overall hormone balancer and relaxation tonic." However, Siegel argues that it may only contain a negligible amount of the aphrodisiac ingredients and that "none of the other ingredients would have anything to do with sexual function or desire."
The Strategist is designed to surface the most useful, expert recommendations for things to buy across the vast e-commerce landscape. Some of our latest conquests include the best acne treatments, rolling luggage, pillows for side sleepers, natural anxiety remedies, and bath towels. We update links when possible, but note that deals can expire and all prices are subject to change.
Every editorial product is independently selected. If you buy something through our links, New York may earn an affiliate commission.