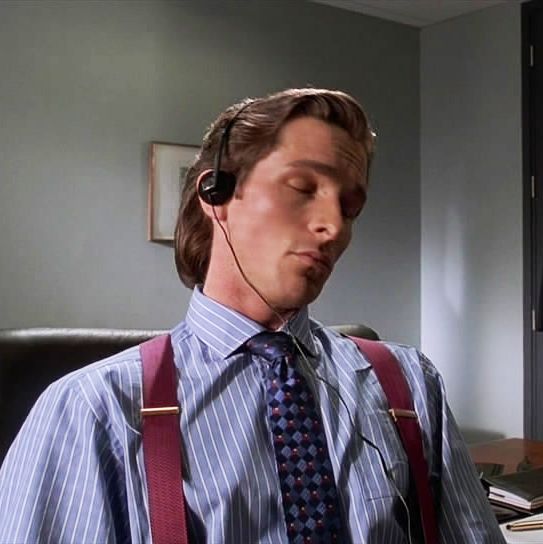 Photo: Lions Gate Entertainment
UPDATE: In the year and a half since I first wrote this article, I've had the opportunity to try out even more headphones and earbuds, and I've found even more great new stuff, which I added to the list below. (Also a couple of the sets I initially loved didn't hold up as well as they should have, so I removed them from the list.) One thing that hasn't changed in the last 21 months? People are still asking me for headphone and earbud recommendations. So here they are, updated for your 2020 listening pleasure.
If a friend asks me about the best Bluetooth headphones, I like to make some chitchat first. I'll say, "Hey, how's it going? I haven't seen you since the [popular music group] show at [popular music venue] that time!" And then I like to get down to business. The simple answer to the Bluetooth headphone question is … well, it depends.
I'm not the leading expert in wireless technology. I wasn't deconstructing radios at age 3 or reading up on near-field communication during recess. What I have done in recent years, though, is tested out a lot of wireless headphones across several categories, including those designed for athletes, those made for kids, and a few pairs created with the genuine audiophile in mind. I've been testing and writing about gear since 2011, and in that time I've used so many dozens of headphones (plus speakers, battery packs, and electric toothbrushes) that I've become the go-to guy for gadget recommendations around my circle of friends.
So while I'm not the very tip-top expert in wireless sonic whatnot, I am a guy who has tried a lot of such whatnot firsthand, and I'm a man who knows what he likes. Below, the best Bluetooth headphones for most people — these are the ones I recommend when people ask me what to buy.
Best wireless (mostly) earbuds for under $30
A lot of people flap their gums about the best Bluetooth earbuds for under $100, but the fact is, you can get good Bluetooth earbuds for less than $30. A pair of SoundPEATS Magnetic Earphones is currently $28. These compact, little in-ear devices are well worth their tiny price tag. The audio quality is quite good for the earbud category, and the eight-hour battery life is nothing to scoff at, considering the compact size of the hardware (many top out at six hours). Also, they connect to one another via magnet to make a necklace you can wear when you're not using them, which is handy for not losing your earphones. (You can always put them in your pocket.)
Best wireless headphones for under $30
It's only by a penny, but a new sale puts these passable headphones at just under $30. What you won't get with the Creative Sound Blaster Jam Ultra-Light headphones is perfect noise-canceling or the best headphones for workouts or 78 hours of battery life. But what you will get is rich bass, clear calls (in both directions), and a lightweight design paired with soft ear pads that allows for hours of comfort. These are not my primary Bluetooth headphones, but they are my favorite backups, and that's only because I'm a bit spoiled. You'd do just fine to make these your No. 1 stunners.
Best wireless earbuds for working out
Despite their relatively low price point, Back Bay earbuds have excellent bass output, which can help get you through tough workouts. As with most good earbuds these days, the Duet 50s allow you to play and pause music and they pair easily with phones from Apple, LG, Samsung, and other major manufacturers. They're sweatproof, and each pair comes with five interchangeable ear tips, so you can get a reliably snug fit, no matter how big your earholes might be.
Best noise-cancelling wireless headphones
If your No. 1 demand from your Bluetooth headphones is that they shut out all the background sound, from voices to vehicles to everything in between, the Plantronics BackBeat Pro 2 headphones should be your go-to choice. Yeah, part of the way they block sound is thanks to their super large size, and no, they won't win any fashion contests. But they also use Active Noise Canceling, which, coupled with their size and insulation, leaves you free to enjoy your chosen audio in a virtual cave of peace. Don't just take my word for it. Several smart reviewers have all ranked the BackBeat Pro 2 headphones as even better than the largely uncontested "best" noise-canceling headphones (cough, Bose).
Best wireless headphones for movies or gaming
A great pair of media headphones has to make you feel totally immersed in the environment of the movie you're watching or the game you're playing. The Trond TD-BH01 headphones do that mostly because they, you know, create great audio quality. But almost as important, these low-lag headphones mean there's no perceptible delay between the visuals and the audio of your movie, show, or game. Which is important because nothing breaks down that fourth wall like someone's lips and words not lining up. Also, you can use these headphones with a Bluetooth connection or hardwired, so when you're gaming or watching TV at home, no need to worry about battery life. And speaking of life, you haven't lived until immersed in the aural universe of old-school Nintendo Mario being piped to your ears via Trond TD-BH01 headphones.
Best wireless headphones for long battery life
I have yet to have my Jlabs die on me during a run, flight, or anything else. With a full charge, these things have a ten-hour battery life, which is just about the top of the pack for true wireless earbuds. And their carrying case can juice them back up enough times for 60 hours of total listening before you need to find a power source.
And they don't get that extra battery life by skimping on sound. These things bring the bass big time (even bigger time when you activate bass boost mode) and deliver clear high notes. Plus, the Be Aware mode is ideal for use when you're running, as it allows in ambient noise, keeping you more aware of your surroundings.
Best wireless headphones for kids
Why do I know Puro Sound Labs BT2200 headphones are great for kids? Because I have a kid, and he has these headphones, and he loves them. And he does not love all headphones, by a long shot. ("Daddy, these are too tight," "Mommy, these are too loud," and so on.) The BT2200 40 mm dynamic drivers create excellent sound quality (I've slipped them on more than once), and the headphones block out 82 percent of the ambient noise, which together means an excellent acoustic experience for the youngster. They're also limited to a maximum volume output of 85 decibels, which gives parents (like me) some comfort knowing those little eardrums aren't going to be damaged.
Best overall wireless headphones
Whether it's music, a movie, or a phone call, the prime directive of a set of headphones is to deliver high-quality audio to your ears. And the B&O Play H4s bring that too you in every situation. The bass is rich, but not overbearing, thanks to excellent equalization. The treble and midrange are clear and never sharp. They're pricey and kind of big, but they sound great. Importantly for gift-giving, they also look fantastic. I test a lot of headphones, and I've found nothing to top the B&O Play H4s in terms of sound quality, comfort, and design. This is my go-to pair.
Best everyday wireless earbuds
For many people, AirPods are the gold standard of earbud, thanks to the ease with which they pair with iPhones, their minimalist design, and, of course, their sound quality. And if you need noise cancelling (and have a hard time getting AirPods to fit in your ears), for $90 more AirPods Pro provide even better sound and utility.
Best wireless earbuds for running
Unlike many earbuds, which have controls on only one side, both the left and right Powerbeats Pro earbuds let you change tracks, raise or lower the volume, play or pause your audio, and take or end a call. And both deliver crisp, powerful audio that's ready when you are: the earbuds feature motion-detecting accelerometers that put them into a sleep mode when not in use, saving power for later. Plus, a quick five-minute "Fast Fuel" charge can add enough battery life for 1.5 hours of playback.
If you're looking for a different style of Bluetooth headphone, here are some highly reviewed options from Amazon, according to hyperenthusiastic listeners.
Best foldable over-ear wireless headphones
Nearly 3,500 five-star reviewers call these wireless headphones "comfortable." One "super picky" customer who says they have "sensitive ears with headphones" thinks they're so comfortable, she can even "sleep in them," adding, "I use them all day everyday and I have never been more impressed with headphones under $50." Many more reviewers were skeptical about how good they could possibly be for the price, but one customer compares them to the Beats he owned prior. "I fly very frequently and bought these originally because my beats quit on me and I needed something fast and not overly priced," he explains. "I got these, and holy shit, they are AMAZING. These are probably some of the best headphones I've owned," he says. He adds that they're "completely noise canceling" so he doesn't hear the engine noise and the battery lasts for days. One even plans to buy them for his family this Christmas. "MPOW all around now for my family," he exclaims. He was also originally skeptical, but is "impressed … I am pretty picky with headphones for sound reasons but these dudes deliver."
Best noise-cancelling over-ear headphones
With more than 13,000 reviews, these headphones are often compared to other, more expensive brands. One reviewer, who has "dropped three times the amount of money the E7s cost me," writes, "In terms of functionality though, none of the more expensive cans had one single feature that the E7s don't, and many were missing an item or two." Many consider the sound quality to be top-notch, including one reviewer who writes, "The sound remained clear, crisp and easy to listen to from the highest to the lowest volume setting." Another says that these Cowins "have great bass, excellent high and lows." And nearly one-third of these headphones' 6,500 five-star reviewers also praise their noise-canceling feature. "Very good at masking ambient noise while preserving the integrity of the audio you're listening to," one reviewer writes. Another agrees, but adds that they're silent without risking safety. They write, "Now if people are talk-yelling loudly, of course I can still hear them, which is great because if someone yells FIRE! I'd like to know about it."
Best under-$20 wireless headphones
Nearly 4,000 reviewers give these five stars and many are pleasantly surprised by the sound quality, with one writing, "I can't believe you get something this nice for such a low price these headphones work great." Another writes, "OMG these headphones are the truth … I listen to music when I clean & the sound is CRISP, LOUD, and CLEAR." Others were surprised that the headphones have built-in FM radio thanks to a "mode button that switches from Bluetooth to FM," one reviewer, who's "happy to be able to listen to the Twins game on the radio," explains. Reviewers also comment on how strong the Bluetooth connection is. One even says, "I walked away and they didn't start to skip till I was about 30 feet away and had three walls between me and my phone." These headphones rank high on the comfort scale as well, as users say they are both comfortable to use and wear. "The buttons for playback and volume are all very simple to use and navigate while wearing them," one writes, while another notes, "The sound is great and the earmuffs cover your entire ear and the material is [very] soft and comfortable."
Best wireless headphones for Android users
Android users say these Samsung wireless earbuds are the closest equivalent to AirPods for their phone. "If you have Android, it automatically connects to your phone the moment you close the case and pop them into your ears," writes one customer who also says, "The sound quality is 10/10." They "block out a lot of sound" and when he's jogging, they volume can go "loud enough that [he] can only hear the music." Plus, he says "these things have never once popped out during any strenuous activities/exercise either." Some Apple users even prefer these buds as a wireless earbud option, like one customer who writes, "Excited to be able to get rid of these weird AirPods." If you do have an iPhone and want to use them, one customer explains, "I have an iPhone, these earbuds will work with iOS, but I am unable to use the app because that's only for Android users, but no matter, it's still badass." She thinks that "these are truly the best wireless earbuds ever" regardless what device you have.
Best wireless headphones for long-range connectivity
"First off the connectivity of these is great," one reviewer says. " I was two floors above my phone and they performed like normal! I am an Apple user so that might be why it's so good." Many Apple users report great connectivity, because there's an Apple wireless chip in them. Another says, "The pairing to my MacBook Pro and iPhone was very easy and switching between devices is just a matter of going the menu on the device I want use and selecting the Beats." One reviewer, writing on behalf of their wife, says that in addition to working "flawlessly with her iPhone," "She is very pleased with the sound quality and it does a great job playing that hideous hip-hop crap she listens to." This could have something to do with the bass quality, which reviewers also call out. "These Solo3 have a very balanced and deep bass, as well as detailed midrange and treble," one writes, while another notes, "The bass is really clear and loud but not to the point where it's too hard hitting and annoying." David Lee, the chief creative officer of Squarespace, uses these for his morning runs and says, "I like these because the sound fidelity isn't professional, but they're bass-y, and when you're running you just need something that works."
The Strategist is designed to surface the most useful, expert recommendations for things to buy across the vast e-commerce landscape. Some of our latest conquests include the best women's jeans, rolling luggage, pillows for side sleepers, ultra-flattering pants, and bath towels. We update links when possible, but note that deals can expire and all prices are subject to change.
Every editorial product is independently selected. If you buy something through our links, New York may earn an affiliate commission.