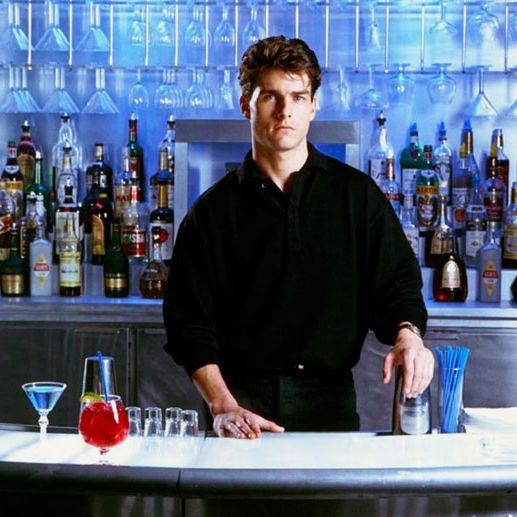 Photo: Interscope Communications
If you want to get technical, there are three different types of cocktail shakers: cobbler shakers, Boston shakers, and French shakers (though, in practice, few bartenders choose to use French shakers over cobbler or Boston shakers). And though the Boston shaker looks nothing like a cobbler shaker, they both functionally do the same thing: that is, mix your drinks. The best cocktail shaker, then, is the one you think is easiest to use and looks the most attractive to you. To help you figure out which type of cocktail shaker you should get, and give you a sense of what makes a French shaker different from the Boston, I've rounded up 22 stylish-yet-functional drink shakers that you can buy now, so you can be making margaritas, daiquiris, and mai tais by 5 p.m.
If you're new to making cocktails or want to minimize the amount of cocktail-making gear you have in your home or on your bar cart, get a cobbler shaker. They're the most user-friendly of the three types of cocktail shakers, in large part because you don't need to worry about creating a tight seal before you shake. Just pour in your ingredients, put on the cap, and shake it like you're the lost member of Outkast and it's 2003 — though you do want to keep a hand on the top of the shaker, as a precaution against spills. These three-piece shakers also have a strainer built into the lid, so you don't need another gadget or some crazy sense of coordination to keep ice chips out of your drink, and the cap can often do double duty as a jigger, to measure out liquids.
This simply designed cocktail shaker is a great option for beginners, and at only $20, it's a solid option for those who aren't sure they'll make a lot of shaken drinks.
This smooth, all-stainless-steel cocktail shaker is a weighted version of a classic design.
The cap on this all-stainless-steel cocktail shaker from OXO has measurements marked out, which means you can use the same piece of bar kit to measure and mix your drinks. (It's also one of my personal favorites, the cocktail shaker I use at home when I'm feeling lazy and want to dirty as few glasses as possible.)
This glass and stainless-steel shaker is labeled as a "Boston" shaker, but it's actually a cobbler. What's nice about it are the measurements on the side for different cocktails, so you don't actually have to memorize specific recipes. Instead, just follow the lines.
If you're looking for a stainless-steel cobbler shaker that's more decorative, this one from Ralph Lauren comes with a leather strap.
This stainless-steel cocktail shaker is finished in black nickel, which makes it almost look like enamelware.
Cobbler shakers don't just have to be made of stainless steel though, as demonstrated by this one made of solid pewter.
Or this one, with a hammered copper finish.