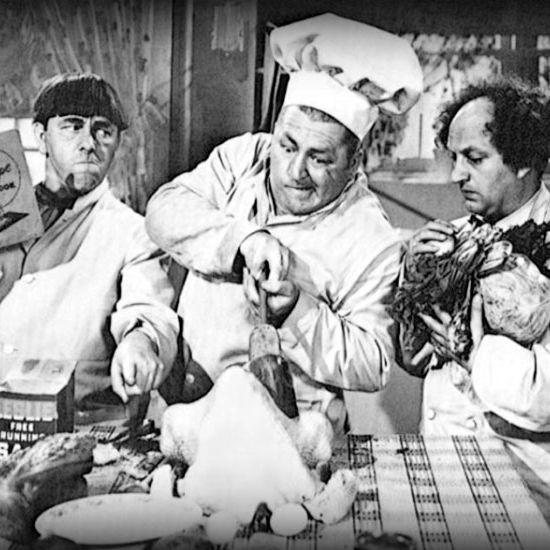 No matter how great of a cook someone is, there was a time when they knew bupkes about making a meal. But you whip up one successful grilled cheese here and an edible roast chicken there, and suddenly you're cooking with gas (literally). We reached out to 11 professional chefs — who were once themselves novices — to find out what someone who is just learning how to cook needs in their kitchen. From sharp knives to sauté pans that'll "last you a lifetime of deliciousness," as one chef promises, here's everything worth gifting an absolute beginner.
Photo: Jed Egan
Almost every single chef we spoke with mentioned the importance of a chef's knife. Chef Walter Smith of Gold Coast in Brooklyn says, "A good-quality and sharp knife makes culinary tasks easier and safer," while chef Kristen Kish of Arlo Grey says advice on knives is "probably the most-asked question of a chef." Every chef has a personal favorite, but from our own extensive research, we know the Global G-2 is generally agreed upon as a favorite among chefs.
Chef Fermín Núñez of Suerte in Austin says investing in a good cutting board is essential for novice cooks. (It's also a fantastic gift for couples!) "You need something that is going to last forever and is easy to take care of," he says. "Having a proper cutting board will allow the rest of your cooking and preparation to be easy." His favorite is the block cutting board from Made In. "I truly hate it when I go over to people's houses and all they have is a small, thin plastic cutting board," Núñez says. "Thinking about it just makes me mad."
Editor's Note: This cutting board is currently sold out, but we're also big fans of this reversible cutting board from John Boos, available for $74 on Amazon.
Another frequently recommended item: the almighty Microplane. Ed Szymanski of Dame in New York City says one can "dramatically elevate home-cooked food with little effort." "Try grating bottarga (cured fish roe) on top of soft scrambled eggs, or zesting a lime on top of your next homemade ceviche, and you'll see why we always keep them on hand in my kitchen," he says. Kish of Arlo Grey lists even more uses: "It's great for yielding a light and fluffy snowlike texture from hard cheeses, chocolate, citrus zest, and toasted nuts," she says. "It's fantastic for garlic in vinaigrettes and sauces to ensure it 'melts' seamlessly into your dishes … the list could go on and on."
Unsurprisingly, cast iron remains a perennial favorite among the professional-chef set. As Smith puts it, "They're cheap and last forever, they retain heat really well, and they can be used for cooking almost everything and almost all cooking techniques."
And for those low and slow recipes, both Shields and chef Andrew Zimmerman of Sepia and Proxi in Chicago say a solid Dutch oven is a must. "This is a go-to pot for nearly everything, from soups and stews, to braises and roasts, to grains and broths," says Shields. "It's one pot with so many uses and is worth the money." Zimmerman, who's anticipating the upcoming Dutch oven from Brooklyn-based producer Misen, adds that "Dutch ovens can be used to bake amazing bread, and if the lid can double as a grill pan, all the better."
Zimmerman; Bill Kim, chef-partner at Cornerstone Restaurant Group; and Philadelphia chef Greg Vernick all recommend gifting an All-Clad sauté pan for quick cooking (and quick cleanup). "You need great pans that last you a lifetime of deliciousness," says Kim. Zimmerman echoes that sentiment, saying, "Nothing is more frustrating than substandard equipment, even for a seasoned pro. Good gear will help you get good results — fact." With one of these, Vernick says you can learn how to "nail an omelet or crêpes."
You know how some people can't work in pajamas? The same goes for a good apron, which will get you in the mood to do some serious cheffing. "I'm a big fan of Stock Manufacturing aprons, made right here in Chicago," says chef John Manion of El Che Steakhouse & Bar. "They're super-durable, sans bells and whistles — just a great fit and pockets where you need them."
Whether they're baking cookies or mixed root vegetables, beginner home cooks need a solid sheet pan. "The Great Jones Holy Sheet is a great addition for a budding home baker," says chef Lani Halliday. "It's sturdy and thick, and you can depend on it to stay nice and flat while affording you an even bake. Plus, the gorge Yves Klein–esque blue that it comes in really pops."