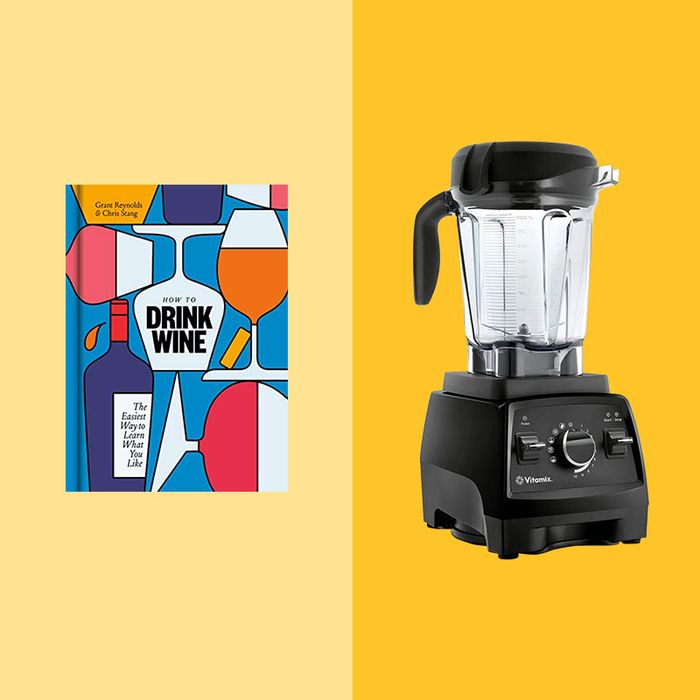 Photo-Illustration: The Strategist; Photos: Retailers
At the Strategist, we've compiled gift guides for every wedding anniversary of note, from 1st to 50th, and for every kind of husband, wife, boyfriend, girlfriend, or partner. But giving gifts to the couples in our lives isn't always about a wedding or anniversary. There are couples that just moved in together, couples that love to cook, and couples that are expecting their first kid; there's also the easier-said-than-done task of giving shared gifts around the holidays. Ahead, 33 great gifts for all those occasions (and then some) for every kind of couple.
For the couple who could use a little help during date night
A card game filled with fun discussion prompts for the couple who thinks they already know everything about each other.
For the couple who excel at game night
For the couple who know the importance of good lighting
Strategist writer Liza Corsillo swears by fancy candles for the dining table. "During quarantine, we have gotten into the habit of watching TV while we eat dinner," she says. "So to reinstate actually talking to each other over dinner, I bought a bunch of very nice-looking beeswax taper candles. They smell nice and they set a calming mood that helps us both decompress from our days and connect with each other."
For the couple who are always on a staycation
While gift cards can feel impersonal, there's something great about getting to buy exactly what you want on someone else's dime — especially a vacation. They'll be able to use this Airbnb gift card to get the change of scenery we're all after right now, or use it toward one of Airbnb's experience offerings, where they can explore something new without having to go anywhere at all.
For the couple on a health kick
When thinking about gift-giving, it's good to consider the nice-to-haves that someone might find too extravagant to buy themselves. A Vitamix certainly qualifies for this category. It's got a high price tag, but experts say it's the best blender on the market and will last a long time, so it's something your smoothie-loving (or juice, ice cream, soup, you name it) couple friends will be able to cherish forever.
For the couple who want to learn more about wine
This book on wine written by The Infatuation founder Chris Stang and sommelier Grant Reynolds. It covers all the basics, from terminology to guides on shopping your local wine store.
For the couple who are already obsessed with wine
For the couple who are also new parents
It's never too early to get a kid comfortable around vegetables, while also helping your favorite couple decorate their nursery.
For the couple who are newish parents
Strategist senior editor Jen Trolio dubbed these digital picture frames from Aura the best thing she bought all year. "These frames are simple to update, they look nice with just about any décor, and they strike a good balance between having physical photos displayed in your home and the undeniable convenience of the internet age," she notes.
For the couple who are plant parents
If the couple in your life has a home overflowing with plants, a plant stand would be ideal for separating their pothos from their Monstera. This modern-looking plant stand can hold five plants, with each ledge capable of supporting an eight-inch pot.