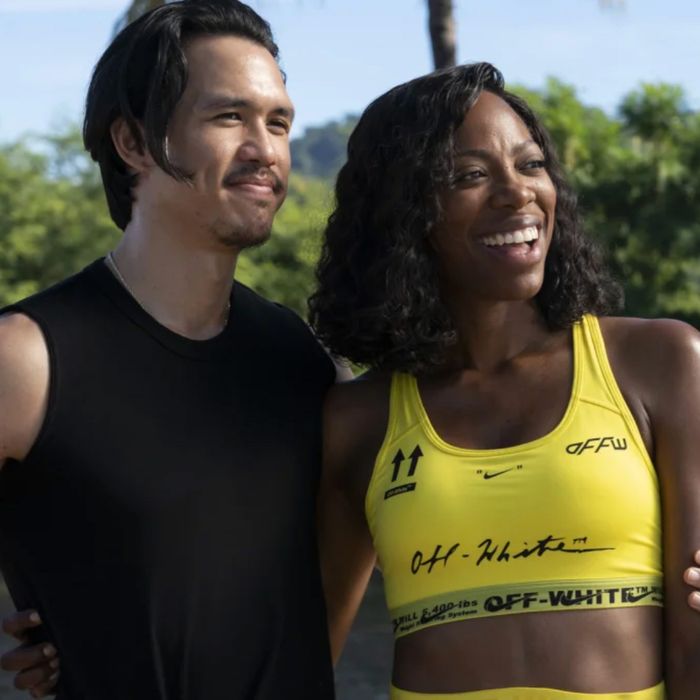 At the Strategist, we've compiled gift guides for every wedding anniversary of note, from 1st to 50th, and for every kind of husband, wife, boyfriend, girlfriend, or partner. But giving gifts to the couples in our lives isn't always about a wedding or anniversary. There are couples that just moved in together, couples that love to cook, and couples that are expecting their first kid; there's also the easier-said-than-done task of giving shared gifts around the holidays. Ahead, 29 great gifts for all those occasions (and then some) for every kind of couple.
For the couple who could use a little help planning date night
An experiential gift, like a cooking class, is ideal for the couple who needs to get out of their Netflix-and-chill routine. Sur La Table took its in-person cooking lessons online during the pandemic, and now offers a variety of classes (from pasta-making to pie-baking) that you can take from the convenience of your home. The lazy couple on your list will appreciate not having to go far from the couch to turn an average night into date night.
For the couple who are always on a staycation
While gift cards can feel impersonal, there's something great about getting to buy exactly what you want on someone else's dime — especially a vacation. They'll be able to use this Airbnb gift card to get the change of scenery we're all after right now, or use it toward one of Airbnb's experience offerings, where they can explore something new without having to go anywhere at all.
For the couple on health kick
When thinking about gift-giving, it's good to consider the nice-to-haves that someone might find too extravagant to buy themselves. A Vitamix certainly qualifies for this category. It's got a high price tag, but experts say it's the best blender on the market and will last a long time, so it's something your smoothie-loving (or juice, ice cream, soup, you name it) couple friends will be able to cherish forever.
For the couple who want to learn more about wine
A wine subscription makes a good gift for just about anyone of legal drinking age. The constant flow of new vinos to try will keep things interesting even after you've settled into your married routine. With Eater's Wine Club, which sends expert-recommended wines straight to your door, your couple friends will also get access to events with said experts and receive a special newsletter to learn more about the pros and the wines they picked.
For the couple who really like candles
If they always have a candle burning when they invite you over, a comically large (but still nice-looking) candle like this one, which is over a foot tall, might be the perfect solution. They'll hopefully get a laugh out of it every time they light it, and the 800 hours of burn time just might keep this house of candle obsessives going for an entire year.
For the couple who are also new parents
Ellie Rountree, an editor at Vox Creative, has given this keepsake box to several new-parent friends, and it "has always been a hit." In this compact, fabric-lined box, they'll be able to safely store a lifetime of memories, from that first sonogram to a cherished stuffed animal.
For the couple who could use a bedroom refresh
There are few things you can buy a couple for their bedroom that won't feel intrusive, but we think a nice new set of sheets is perfectly neutral territory. Linen sheets will keep them cool in the summer and warm in the winter, so there's never a bad time to gift them, and according to a former Strategist editor, this sheet set from Snowe is "the softest I've ever slept on."
For the couple who like to snuggle up and watch Netflix
Watching TV together is a big part of coupledom, and with the colder months fast approaching, blankets will be in high demand. This massive, micromink blanket is made for beds and can easily fit two people.
For the couple who like to do crosswords together
Photo: retailer
Anyone with intimate knowledge of the New York Times crossword puzzle knows that Wednesdays are challenging — but not too challenging — which makes this a perfect gift if you're not quite sure whether your favorite couple does their crosswords in pen or pencil.
For the couple who always have the radio on
Copy editor Lief Nielsen told us that one of his favorite couples gifts came from his wife, who gifted him these speakers that work with both his decades-old turntable and (via Bluetooth) his Spotify account. "My old Denon turntable (and records) had been sitting around for two decades, and now I play them all the time," he says.
For the couple who like to hike
It's hard to ask for hiking boot sizes without giving yourself away, but you can easily surprise an outdoorsy couple with a yearlong subscription to AllTrails and its 100,000-plus hiking, running, and mountain-biking routes, which are searchable by region, difficulty, and length. The service itself is free, but the plan allows users to download maps for offline use and one percent of every subscription benefits the environment.
For the couple who geek out over Star Wars
Indigenous tiki expert Chockie Tom put us onto Geeki Tikis' line of Star Wars–themed cups, which includes this adorable set of three mini-muglets perfect for sipping coffee while taking in the latest season of The Mandalorian or rewatching Episodes IV through VI.
For the couple with a seltzer addiction
If you want to see two adults cry, gift them this stylish Swedish-made sparkling water maker that will not only look great on their counter but will also put a kibosh on any arguments over who drank the last can of LaCroix.
For the couple who fight over whose turn it is to clean