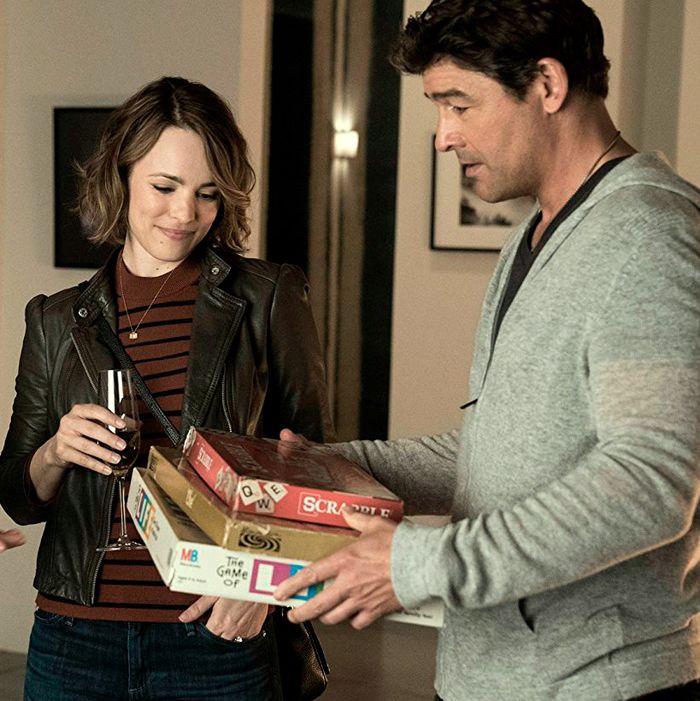 Photo: Hopper Stone/Warner Bros.
Here at the Strategist, we like to think of ourselves as crazy (in the good way) about the stuff we buy, but as much as we'd like to, we can't try everything. Which is why we have People's Choice, in which we find the best-reviewed products and single out the most convincing ones. (You can learn more about our rating system and how we pick each item here.)
And while we've written about lots of things to do while you're electing to (or forced to) stay inside — including the non-fusty puzzles, black feminist literature to catch up on, and at-home workout equipment — here, we've rounded up the best adult board games, as praised by the most enthusiastic reviewers on Amazon.
Best-rated board game for adults
Over 2,500 five-star reviewers call this board game "fun," with one noting, "The rules are a little complex but make it a very fun game to play. It really grows on you. Once you figure out some of the strategies, it becomes more fun." Another assures this game will be fun for the whole family, noting, "If you like to spend time with your family, you've got to buy this. Many hours of fun. If you don't really like your family, then don't buy it. I'm not really sure what you should do if you don't like your family. Maybe try a trial separation? Maybe take a trip by yourself? I wish you luck. All I can say is this is a fun game." But lots of reviewers say this game is great to play with a group of adults. "Once we learned how to play, we were able to quickly and simply explain the rules to our 9-year-old daughter in minutes. We originally bought the game for her," one customer writes, but admits, "But to be honest, my husband and I have enjoyed playing it so much that I think we've played it four times as much as she has." And as this reviewer concludes, "Overall this a really fun game that can be enjoyed with just about any group. It is strategic enough to hold your interest while simple enough to teach in five minutes."
Best-rated (less expensive) adult board game
"This is a classic game that everyone should have in their closet," says one reviewer. Another calls this "a great family game," admitting that while they "never played this as a kid," it's still enjoyable to play as an adult, calling it, "fun for adults. Nice way to spend time together." One reviewer who did play as a kid says, "This game takes me back to my youth. I'm so glad I get to share it with my daughter. It is an awesome family game and we really love it." A few reviewers familiar with the classic felt thrown off by the new character who'd been added to this version of the game, saying it ruined the integrity of the game, but most didn't mind, like one who writes, "As long as we still have Colonel Mustard and Miss Scarlett, I'm happy."
Best strategy-based adult board game
"Don't try this unless you plan on getting addicted," writes one lover of this board game. "Your life will forever be altered. You'll find yourself begging strangers to come over to play. Watching YouTube videos to improve your game, bribing your children." They're just one of more than 2,000 reviewers who give this game five stars. "The strategy is simple: collect resource cards (sheep, brick, stone, straw, and lumber) in order to build settlements, expand roads, and eventually build cities," one explains. "Resources can be traded with other players and rewards can be claimed (longest road, largest 'army') and as you work your way through the process of developing the land, the first player to reach ten points wins." Another says, "The game is easy to pick up and the rules are straightforward." But that's why about 10 percent of five-star reviewers say it's the strategy that makes this exciting. Many agree that the game is best played with three to four people, and at least one reviewer likes it because you can play for as little or as long as you want: "I feel like Catan hits that sweet spot for game duration. I have played games as short as 15 to 20 minutes, and as long as two hours. Either way, time just flies by."
Best party board game for adults
"This game was supposed to kick off a variety board game night, but we ended up only playing this for hours," admits one content reviewer. Another calls it "definitely one of the most enjoyable board games ever," explaining, "I have not played any version but this, but the crazy, kooky answers our friends came up with had me rolling." Many even think this is better than Cards Against Humanity, like one who says, "We are all in agreement that this game was much more fun due to the fact you give your own answers. I don't think I have ever laughed as hard as I did while playing this game." And as this reviewer concludes, "This version kicks it up a notch with questions that are straight-up adult in nature (like 'What could you do to ruin a sexual moment?') and others that could be adult depending on how you interpret them (such as 'What is one lesson you had to learn the hard way?'). Don't buy this for anyone who is a prude or a stick in the mud, because it'll be boring."
Best quick small-group board game for adults
"Great for a small group, short strategy game. It plays quickly and is fast moving for the most part," says one reviewer. Dozens more call this a quick game to play, including one who notes, "It is an engaging game that lasts a short time and the visual design is beautiful. It has become one of our family favorites, great for those cold winter evenings around the fireplace." Another thinks that at first he didn't love it, "But after a few rounds, it becomes very addictive," adding, "Now we play game after game. The only drawback is 4 max players. Still, the games are fairly quick, so you can rotate or even play as teams if you have a larger family." And as this reviewer concludes, "My family plays a lot of board games. This hits the table more than any game I have owned."
Best quick, large-group board game for adults
Many reviewers prefer this quick game when playing with large groups as opposed to Azul, which only allows four people. "This is an excellent, quick, rapid fire party game. We have this along with a couple of expansions. Our group usually fluctuates between 5 and 9 people. Almost all of them enjoy whipping out One Night every now and then," writes one reviewer. Another who "plays almost weekly" thinks "If you like social deduction games, you have to have this game. The game also plays really quick, so if you don't like your character, you get to be someone else a few minutes later." Many appreciate that it's easy to understand so younger kids can play, like one who adds, "Oh my goodness, this is an awesome game. We play with my husband and I, and three kids, ages 12, 10, and 7. So many good laughs! It's very easy to learn. We did not realize some of our children could lie as well as they do. Although we knew this before, it has been confirmed to us that our 7-year-old will either grow up to be a very successful CEO, or run a very successful gang. She is very convincing and influential."
Best board game for adults longer than three hours
While many reviewers think that this game is fun, they warn that it takes a long time to play. "Fantastic game. Played with my husband, a 9- and 11-year old. We all enjoyed. Took a long time to finish the game, like, over the span of a week, but still fun." Another bought this for her father, admitting that she "may regret it because he will want to start wars all the time. And this is not a 'short' game. But he loves it." One more reviewer just appreciates that her whole family can enjoy this game, noting, "Family game night hit. This was a great edition of Risk with several different ways to play all in one. My kids with a wide range in age all had a wonderful time sitting down to play. We have family game night once a week and Risk is definitely getting added to our rotation."
Best adult board game for two players