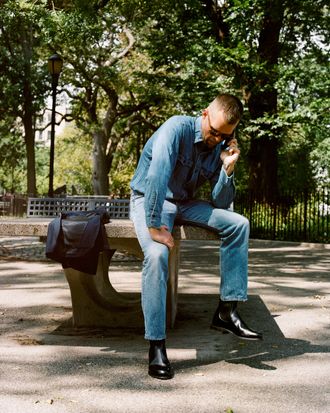 If you're looking for the most powerful hair dryer or the handiest chef's knife, those things can be easy enough to find. Other objects of desire are a little more taste-based. What's the next status water bottle or hand wash, for instance? Chris Black (he's a partner at brand consultancy Public Announcement) is here to help in the form of a regular column. If you have a burning question about the next fanny pack or Noah rugby shirt, drop us an email with the subject line "Ask Chris" at strategist@nymag.com.
My fiancé and I are getting married in January, and are starting to work on our wedding registry. Do you have a top ten when it comes to items that must be included? 
Any wedding registry needs to be both fun and practical. The items should span a wide range of prices and tastes, so there are things that all of your guests will feel compelled to buy. Plenty of necessities, of course, but also a few wild cards that you might never buy for yourself!
The Nest x Yale smart lock will make married life easier, because when you lock yourself out of the apartment after a long day at work, your wife won't have to leave happy hour with the girls to let you in — she can do it from the gadget's corresponding app! Crisis averted! I love the future.
Parachute's Classic towels are the best you can buy for the price. Nothing says adulthood like having a linen closet full of crisp, clean, white towels — and this Supreme set includes six hand towels, six washcloths, and six bath towels (for $390, Parachute also sells the set with six larger bath sheets instead of towels). Your practical sister-in-law would likely love to bless you with it.
The big-dog three-wick Diptyque Feu De Bois candle will have your home smelling nice for months while you force yourself to write an ungodly amount of thank-you notes for these gifts.