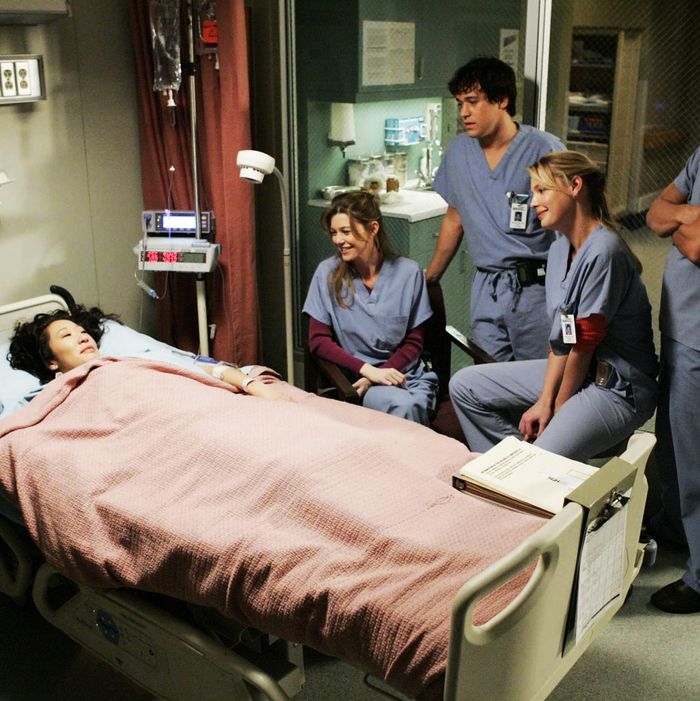 In our advice column, Ask the Strategist, we take your most burning shopping questions and survey friends, call up experts, and draw on our own personal experience to answer them. As always, please comment with any questions of your own — we're here to help.
Question: I am planning to have my wisdom teeth out in about a month and I'm feeling anxious about what I'll need for a quick recovery. What are some products that'd be helpful for those prepping for an invasive procedure with recovery time — either for themselves or someone they're helping to care for?
This is a bit of a tricky one — patients recovering from different surgeries will have different needs, and anyone who's just had or is planning on having surgery should first consult with their doctor to see what's right for them. That said, there are some things that anyone recovering from an operation would appreciate. We asked medical professionals — ranging from a podiatrist and a plastic surgeon to a general surgeon and a surgical nurse — what to have on-hand after you have surgery. And while they all say offering your time is the best way to help a friend or family member recovering from surgery, any of these things would make great gifts, too.
Best for post-surgery pain management
Depending on the type of surgery and your personal preferences, you may want an ice or heat pack, so it's best to get something that functions as both. "While heat is effective for chronic-type pain and muscle pain, cold therapy is especially useful for treatment of acute and incisional pain," says Robin Hertel, a registered nurse and president of the Academy of Medical-Surgical Nurses. Using ice packs after wisdom tooth removal helps reduce pain and swelling of the cheeks. Plastic surgeon Dr. John Paul Tutela says ice and heat can be helpful as long as they're used with caution. "A lot of times, immediately after surgery, your sensation isn't normal, so you can use these things too much and actually cause an injury," he says.
For another non-pharmaceutical option, Hertel suggests trying an over-the-counter  transcutaneous electrical nerve stimulation device which uses electrical stimulation (via pads attached to the body) to reduce pain. "It sends alternate messages to the spinal cord and the brain to block out the pain sensation," she says. "It works for muscle pain and it helps with incisional pain."
After surgery, you'll likely be prescribed a number of painkillers and other pills. To keep track of everything you're taking, this discreet, waterproof pill case, which can be hooked onto a key chain, is a lot more stylish than one of those bulky, plastic pill containers. We once called it "the 007 of pill boxes."
Best for post-surgery comfort
Nearly everyone we spoke with recommended loose, comfortable clothes — like sweats — that are non-constricting and easy to take on and off. As podiatrist Dr. Ernest L. Isaacson says, "skinny pants are not ideal," especially if you have to navigate around a cast, bulky bandage, or splint. So skip the slim-leg jogger pants and go with classic sweatpants with a wide leg opening. For specific types of surgeries, for which you have to be careful around certain areas or need somewhere to store a drain (common for breast surgeries), Grace Quantock, an author, wellness coach, and founder of Healing Boxes, likes the comfortable and functional pieces from Healing Threads.
An equally affordable and comfy option for women.
Although it's designed for breastfeeding, Tutela says the u-shaped Boppy pillow can be used as a support after breast surgery or even to sit on after plastic surgery procedures like a buttock fat transfer, as it keeps your body weight off the incision site. Hertel says a pillow is also a good idea for those recovering from other procedures. "When you have big surgery to the abdomen or chest, when you cough or move it really pulls on that incision line and hurts," she says. "But if you cover it and hold some pressure against it [with a pillow], it really minimizes the pain."
One way to make their recovery more comfortable is this supportive, foam pillow for sitting up in bed to read or watch television. There's also a built-in pocket for a phone or remote control.
Socks are another popular pick for those recovering from most types of surgery. According to Quantock, "Often your circulation will slow down if you're not moving much," leaving feet feeling cold. Hertel likes gripper socks in particular because "they not only provide extra warmth but decrease the risk of slipping and falling," which could complicate your recovery.
Best for post-surgery care
Whether it's from tape used to keep an IV line in place or the electrode sensors of an ECG, it's likely that you'll wake up from surgery with some sort of sticky residue somewhere on your skin. When general surgeon Dr. Debby Nowak founded Post-Op Provisions, a company that curates gift boxes for people staying in the hospital or recovering from surgery at home, she made sure to include a medical-grade adhesive remover because it's something patients often asked for but didn't know they'd need.
After surgery it may be difficult to shower normally if there are body parts you can't get wet or you're just not feeling up to it. Tutela says that he often tells patients not to get their incision area wet for 48 hours after surgery. "Any sort of body wipe can be okay for the parts of your body that aren't part of the surgical site," he says. Yuni's all-natural wipes are free of alcohol or any other chemicals that could irritate sensitive skin. For the same reason, Nowak includes dry shampoo and no-rinse body wash in her boxes so patients can still feel clean even if their usual routine is disrupted.
Along with certain medications, the air in hospitals leaves your lips and skin feeling dry, which is why both Nowak and Quantock include both lip balm and hand cream in their boxes. Nowak says, "These are things as a resident I remember scouring the hospital for for someone who was uncomfortable." This lip balm, recommended by Strategist beauty writer Rio Viera-Newton, contains healing hydrocortisone.
Best for post-surgery relaxation
Going through any sort of medical procedure can be stressful, so it's important to focus on mental recovery as well as physical. Patients who use the relaxation and visualization techniques in Prepare for Surgery, Heal Faster have actually been shown in studies to have fewer complications, require less pain medication, and even get released from the hospital sooner than those who do not. And that's all in addition to feeling more relaxed and less anxious. The book is focused on preparing for surgery, but the same techniques can be used if you're feeling anxious or upset afterwards. The program described in the book is so effective it's offered as a workshop at hospitals like the NYU Langone Medical Center
Boredom is an issue if you're laid up in bed after surgery and can't do your normal activities. "Coloring books are a good option, even for adults, because they give the person something to do besides watch television and don't require a lot of concentration, which can be difficult if the person is needing to use pain medication," says Hertel. If they're not into enchanted forests or other typical coloring book themes, they should enjoy the geometric patterns in this one.
Of course, if they do just want to watch television (and who wouldn't?), you can give them hours of entertainment in the form of a Netflix gift card.
Certain scents can be either very relaxing or very irritating depending on personal preference, but if you know someone likes certain essential oils, a diffuser could make their recovery much more pleasant. Nowak says soothing lavender is a good pick, and Anne Marie Foley, a clinical nurse specialist with NYU Langone, says peppermint helps with patients experiencing nausea and vomiting.
Best for post-surgery recovery
Eating healthy is an essential part of healing, and certain nutrients are especially helpful in making a quick recovery. Isaacson and Tutela recommend vitamin C and zinc because they build collagen, a protein the body needs to repair wounds.
Doctors and nurses recommend staying hydrated after surgery. Hertel says, "water intake is very important not only to relieve thirst and dry mouth, which can be caused by anesthesia and pain medications, but also to promote elimination and avoid constipation [another side effect of narcotic pain medication]." A good-looking water bottle in their favorite color that will keep water cold for 12 hours makes a good gift for a recuperating friend.
Once you're a few weeks out of surgery, you'll probably be thinking about minimizing the appearance of any scars. Tutela advises his patients to apply SkinMedica's gel under a silicone bandage to fade scars quickly. Lactic acid and olive oil in the gel promote skin turnover and recovery, while Tutela says the silicone sheets "provide pressure over the wound which helps, and the silicone itself acts to hydrate the wound or at least keep it hydrated."
Best all-in-one post-surgery boxes
If you want to give a friend an all-in-one post-surgery gift, these boxes created by Nowak and Quantock include everything they'll need to feel better soon. Along with their box for general outpatient procedures, Post-Op Provisions offers boxes specifically for those recovering from breast surgery or childbirth. Healing Boxes will also design a bespoke box catering to your giftee's personal needs and preferences.
The Strategist is designed to surface the most useful, expert recommendations for things to buy across the vast e-commerce landscape. Some of our latest conquests include the best acne treatments, rolling luggage, pillows for side sleepers, natural anxiety remedies, and bath towels. We update links when possible, but note that deals can expire and all prices are subject to change.
Every editorial product is independently selected. If you buy something through our links, New York may earn an affiliate commission.