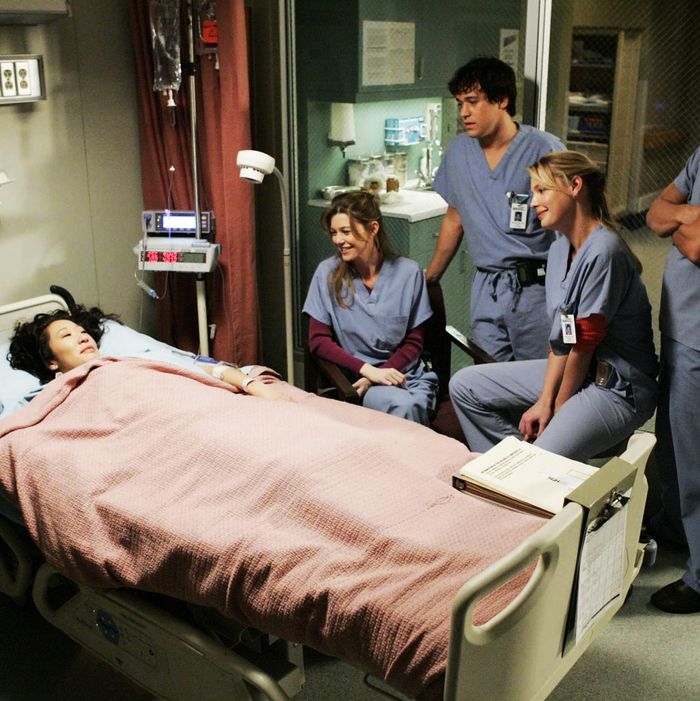 In our advice column, Ask the Strategist, we take your most burning shopping questions and survey friends, call up experts, and draw on our own personal experience to answer them. As always, please comment with any questions of your own — we're here to help.
Question: I am planning to have my wisdom teeth out in about a month and I'm feeling anxious about what I'll need for a quick recovery. What are some products that'd be helpful for those prepping for an invasive procedure with recovery time — either for themselves or someone they're helping to care for?
This is a bit of a tricky one — patients recovering from different surgeries will have different needs, and anyone who's just had or is planning on having surgery should first consult with their doctor to see what's right for them. That said, there are some things that anyone recovering from an operation would appreciate. We asked medical professionals — ranging from a podiatrist and a plastic surgeon to a general surgeon and a surgical nurse — what to have on-hand after you have surgery. And while they all say offering your time is the best way to help a friend or family member recovering from surgery, any of these things would make great gifts, too.
Best for post-surgery pain management
Depending on the type of surgery and your personal preferences, you may want an ice or heat pack, so it's best to get something that functions as both. "While heat is effective for chronic-type pain and muscle pain, cold therapy is especially useful for treatment of acute and incisional pain," says Robin Hertel, a registered nurse and president of the Academy of Medical-Surgical Nurses. Using ice packs after wisdom tooth removal helps reduce pain and swelling of the cheeks. Plastic surgeon Dr. John Paul Tutela says ice and heat can be helpful as long as they're used with caution. "A lot of times, immediately after surgery, your sensation isn't normal, so you can use these things too much and actually cause an injury," he says.
For another non-pharmaceutical option, Hertel suggests trying an over-the-counter  transcutaneous electrical nerve stimulation device which uses electrical stimulation (via pads attached to the body) to reduce pain. "It sends alternate messages to the spinal cord and the brain to block out the pain sensation," she says. "It works for muscle pain and it helps with incisional pain."
After surgery, you'll likely be prescribed a number of painkillers and other pills. To keep track of everything you're taking, this discreet, waterproof pill case, which can be hooked onto a key chain, is a lot more stylish than one of those bulky, plastic pill containers. We once called it "the 007 of pill boxes."
Best for post-surgery comfort
Nearly everyone we spoke with recommended loose, comfortable clothes — like sweats — that are non-constricting and easy to take on and off. As podiatrist Dr. Ernest L. Isaacson says, "skinny pants are not ideal," especially if you have to navigate around a cast, bulky bandage, or splint. So skip the slim-leg jogger pants and go with classic sweatpants with a wide leg opening. For specific types of surgeries, for which you have to be careful around certain areas or need somewhere to store a drain (common for breast surgeries), Grace Quantock, an author, wellness coach, and founder of Healing Boxes, likes the comfortable and functional pieces from Healing Threads.
An equally affordable and comfy option for women.
Although it's designed for breastfeeding, Tutela says the u-shaped Boppy pillow can be used as a support after breast surgery or even to sit on after plastic surgery procedures like a buttock fat transfer, as it keeps your body weight off the incision site. Hertel says a pillow is also a good idea for those recovering from other procedures. "When you have big surgery to the abdomen or chest, when you cough or move it really pulls on that incision line and hurts," she says. "But if you cover it and hold some pressure against it [with a pillow], it really minimizes the pain."
One way to make their recovery more comfortable is this supportive, foam pillow for sitting up in bed to read or watch television. There's also a built-in pocket for a phone or remote control.
Socks are another popular pick for those recovering from most types of surgery. According to Quantock, "Often your circulation will slow down if you're not moving much," leaving feet feeling cold. Hertel likes gripper socks in particular because "they not only provide extra warmth but decrease the risk of slipping and falling," which could complicate your recovery.
Best for post-surgery care
Whether it's from tape used to keep an IV line in place or the electrode sensors of an ECG, it's likely that you'll wake up from surgery with some sort of sticky residue somewhere on your skin. When general surgeon Dr. Debby Nowak founded Post-Op Provisions, a company that curates gift boxes for people staying in the hospital or recovering from surgery at home, she made sure to include a medical-grade adhesive remover because it's something patients often asked for but didn't know they'd need.