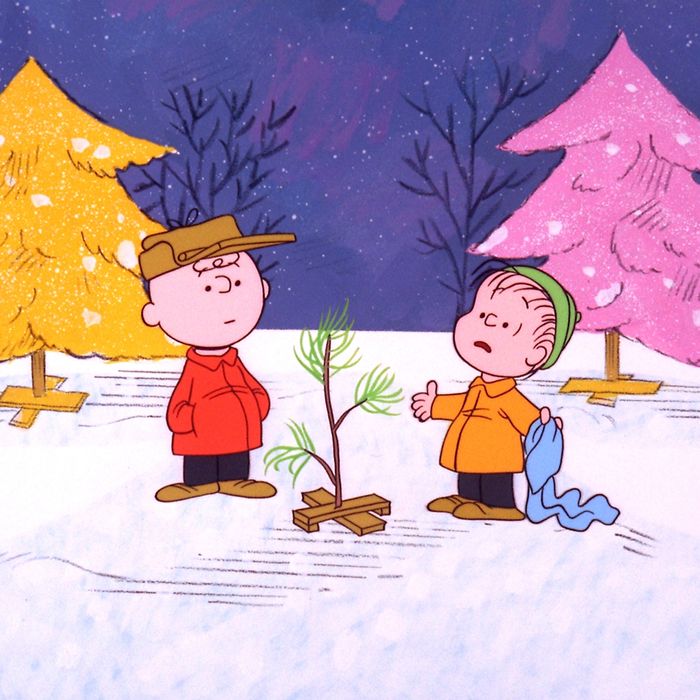 Photo: ABC Photo Archives/ABC via Getty Images
Here at the Strategist, we like to think of ourselves as crazy (in the good way) about the stuff we buy, but as much as we'd like to, we can't try everything. Which is why we have People's Choice, in which we find the best-reviewed products and single out the most convincing ones. (You can learn more about our rating system and how we pick each item here.)
And while we've written about lots of Christmas decorations before — including full-sized artificial Christmas trees, Christmas stockings, and Christmas tree toppers — here, we've rounded up the best artificial tabletop Christmas trees, as praised by the most enthusiastic reviewers on Amazon.
Best-rated tabletop artificial Christmas tree
This four-and-a-half-foot tree with pre-strung multicolored lights stood out to reviewers, who say it actually looks real. "EVERYONE who has walked into our home thinks the tree is real," writes one reviewer. Although it didn't come that way — she admits that "this bad boy takes some TLC to look like a real tree." Another reviewer agrees, saying that "fluffing the tips was tedious and took a long time." But once it was all done, the tree is "beautiful and elegant." One reviewer even says it "looks like a tree you'd see in Macy's or Nordstrom." Aside from the (eventual) realistic look, reviewers appreciated that they didn't have to string the lights themselves. "So many lights and not having to drape them myself was a wonderful gift," one says. "And once I got the ornaments on, it's even fuller."
Best-rated (less expensive) tabletop artificial Christmas tree
For $10, people were blown away by how realistic this 18-inch tree looks. One reviewer liked these "surprisingly great" tiny trees so much that she bought four for her office desk. She says she inspired "several" co-workers to purchase their own. Another reviewer appreciates the "excellent balance of a bushy yet conical shape," which "looks utterly adorable covered in dollhouse-scale ornaments." If you don't have dollhouse-scale ornaments, another customer, who thinks this tree is "nice for a desk or mantle," offered this suggestion: "I plan to use a quick spritz of white spray paint, from above, to get a light snow look. Then I'll decorate with small crocheted snowflakes and fairy lights."
And now for some micro-picks for every type of tabletop artificial Christmas tree you might be looking for.
Best tabletop artificial Christmas tree with white lights
Reviewers thought this tree looked more sophisticated than the multicolored or fiber-optic options out there. One guy, who didn't "want or need a six-foot Christmas tree" this year, picked this tree because it looks as "traditional" as possible. "You won't find one that looks better anywhere. You can even decorate it a little if you want," he says. For her decorations, another reviewer chose ornaments and bows —"to jazz it up," she says. "It's absolutely perfect." Another bought this because she thinks "it's the perfect size for small little corners that need some Christmas spirit and is very durable." Like dozens of others, she likes "that it comes with lights attached, which made it all the more easy to decorate."
Best tabletop Christmas tree with pine cones
"I like the natural look with pine cones and the burlap wrapped around the bottom. It is a sturdy little tree for a tabletop," writes one reviewer. Another, whose spirit couldn't be contained by the calendar, "decided to have Christmas all year round" and purchased two of them. Although he does warn that "up close it looks a little cheap," he says that you can solve that by walking a little farther away. "For the price, you can't beat this," he says. "When you stand four feet from it, wow! It looks really nice." A third reviewer thinks it looks great from any distance. Especially compared to most artificial trees, which "always look decidedly fake." She says that the "pine cones and needle length makes it have a more upscale feel," and the natural, rustic look means the tree "doesn't need tons of ornaments or lights."
Best tabletop artificial Christmas tinsel tree