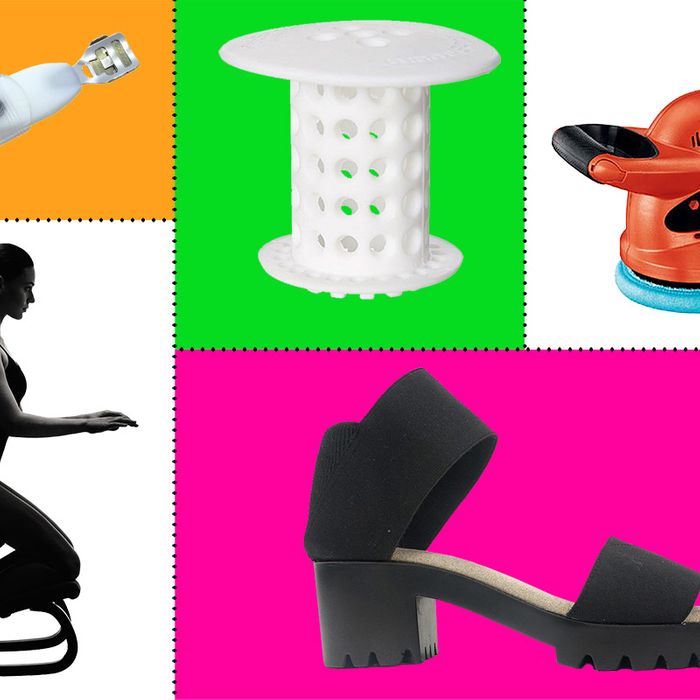 There are certain things in life that are so ugly they're beautiful, or so ugly they're cute. (The French call it jolie laide; the Japanese, busakawa.) Think of bulldogs, bumpy noses — or Birkenstocks. This week, we're celebrating the faces that only a mother could love. Welcome to Fugly Week on the Strategist.
If you've read the Strategist, you know that we're no stranger to things that work great but don't look so hot. To help you find all the fugly things we've already discovered, we've compiled this list of all the not-aesthetic-but-still-effective things we've already written about on the Strategist. Find items for your feet, your bathroom, and more below.
The most comfortable travel shoe for women verges on orthopedic and looks unlike anything else out there.
The wildly popular $100 grandma sandals that (unlike Birkenstocks) every cool, arty girl will be asking you about.
Anyone who's used a Squatty Potty will tell you — it's a total bathroom game changer.
It's an actually-flattering and very comfortable adult onesie that's perfect for lounging around the house.
Photo: Courtesy of the vendor. Getty Images
Stick a razor into this strange plastic wand and you'll have the perfect tool for shaving your own back.
These undergarments are treading into old-lady territory, but they'll shape you comfortably in a way that Spanx never could.
It's not the world's most intuitive thing, but a few minutes in this kneeling chair will save your creaky back.
Photo: Russ Aquarius/Getty Images/iStockphoto