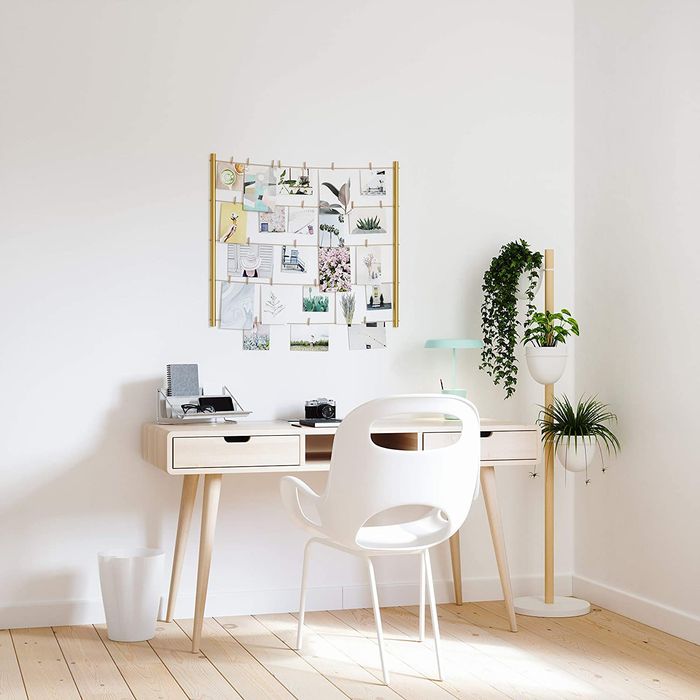 Photo: Courtesy of the retailer
In our advice column, Ask the Strategist, we take your most burning shopping questions and survey friends, call up experts, and draw on our own personal experience to answer them. As always, please email any online-shopping-related queries to strategist@nymag.com with the subject "Ask the Strategist." We're here to help.
I'm looking for a plant pole. My mom had one in the house growing up — basically a tension rod that goes from floor to ceiling with hooks on it for hanging plants. Please help! I want to hang plants in my dumb concrete-walled apartment.
It makes sense that plant poles were so popular back in the '60s and '70s: They take advantage of vertical space that's often difficult to use without drilling holes in the ceiling or walls, you can easily move them around to position your plants in the best light, and they create a dramatic visual effect that makes low ceilings look higher. And like everything in the '60s and '70s (except for plastic couch covers), they're kind of sexy, alluding to another type of pole without actually going that far. Like a lot of vintage décor items, there aren't a ton of current-day replicas that look as good as the original. Searching for vintage plant poles online didn't yield much more than Pinterest mood boards, but after some digging, I found a few actually kind of nice plant poles — and a bunch of creative and stylish ways to hang plants vertically without ever having to take out your drill.
Vintage brass plant pole
This lovely mid-century modern brass plant pole from an Etsy seller in Canada might actually be the thing your mom had in her house. It's not cheap, and the shipping cost is pretty high, but if you're looking for authenticity, this is as close as it's going to get.
Modern and sturdy plant poles
It's not as elegant as the brass option above, but this tension rod looks sturdy and comes with six round plant trays and an adjustable hanger with multiple holes to help you hang even more. Seventy-three percent of the nearly 250 reviews give this pole five stars, and many reviewers rave about how much space it has saved in their homes and how durable it is.
The same brand makes a two-pole set with a cross bar that serves as a curtain rod for plants. It's great for anyone looking to create a wider, more lush indoor plantscape or a plant wall to divide up a loft style apartment. It comes with 12 plant trays, and the crossbar can hang up four or five planters.
Nice-looking plant stands


Like plant poles, this minimal plant stand makes great use of vertical space, leaving counters, desks, tables, and windowsills free (to hold even more plants?). It's 55 inches tall and comes with three four-inch removable planters that can be rotated and positioned around the center pole. The base is weighted for stability and the wood pole comes in either natural or painted black.
Here's a plant stand that's made of powder-coated iron and has a wooden base. The 47-inch stand holds four small planters and all but disappears thanks to its slender caged construction.
This modern black metal stand holds three five-inch planters, each with a water hole and plastic plug to prevent spills.
For hanging one very special status plant, check out this oval freestanding plant holder. The brushed brass finish and picture-frame design do an excellent job of showing off prize begonias or elevating a simple pothos.
Plant ladders
You may not be able to drill into your walls, but you can always lean something against them. This plant ladder from Ikea comes with five removable powder-coated steel pots that can hold flower pots up to 4 ¾ inches in diameter.
Though it wasn't explicitly designed for hanging plants, this storage ladder would make a great plant ladder too. Simply tie or hook your favorite plant hangers to each rung — but be careful not to add too much weight.
The Strategist is designed to surface the most useful, expert recommendatio