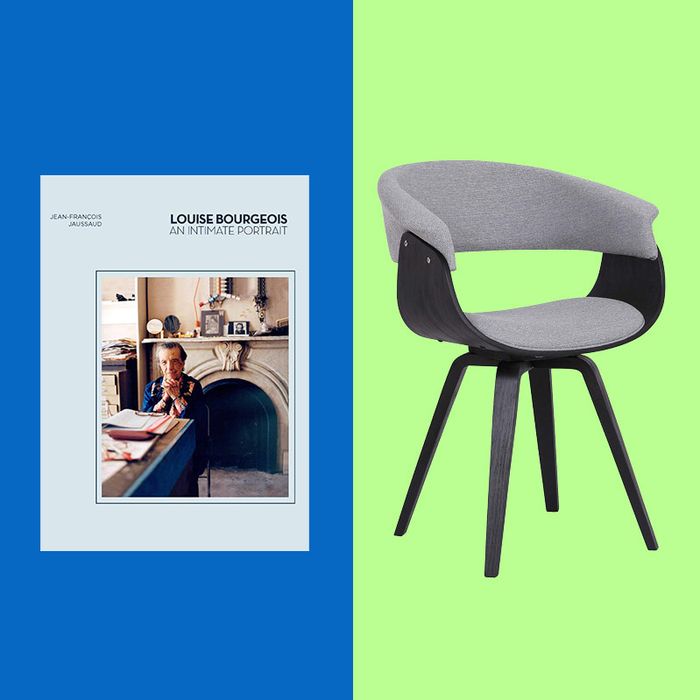 Photo-Illustration: Courtesy of Amazon
Our of all the rooms in your house, you probably spend the most time in your living room (especially now that we're all basically certifiable binge-watchers and couch potatoes). While we've explored the world of cheap-but-expensive-looking apartment décor, bathroom décor, kitchen décor, and bedroom décor, here we're moving on to the living room, which is often one of the most, well, lived-in spaces in a home (your mother's "formal" all-white living room aside). Below, lots of little things that'll make a big impact on your space, from a multitiered coffee table to a velvety pillow. While all of the things on this list are available on Amazon, we've found some of them elsewhere, too, for those who like to shop around.
If you're looking for a better way to display your books, we recommend these nifty shelves that, when full, make it look like you have a floating stack of books (a.k.a. abstract art installations) in your living room.
A cheeky little bud vase for your faux (or real) flowers.
This Jonathan Adler tray is a good spot to throw your keys, some gum, and those half-filled coffee punch cards you took out of your wallet but won't throw away until you can redeem them.
A lamp to read (or watch Netflix) by.
This book features a broad swathe of intimate photographs that Jean-Francois Jaussaud took of artist Louise Bourgeois over the last 11 years of Bourgeois's life. It would make any coffee table (and its owner) look more sophisticated.
A set of balancing blocks that'll be fun for guests to fiddle with while you're busy entertaining. When not being fiddled with, they add a neat, sculptural detail to a coffee table.
Don't worry: No animals were harmed in the making of this area rug.
This moody, matte gray lamp looks like it could've been swiped from a table at your favorite brasserie.
A pet bed to match your favorite throw.
A retro print that isn't on everybody's wall.