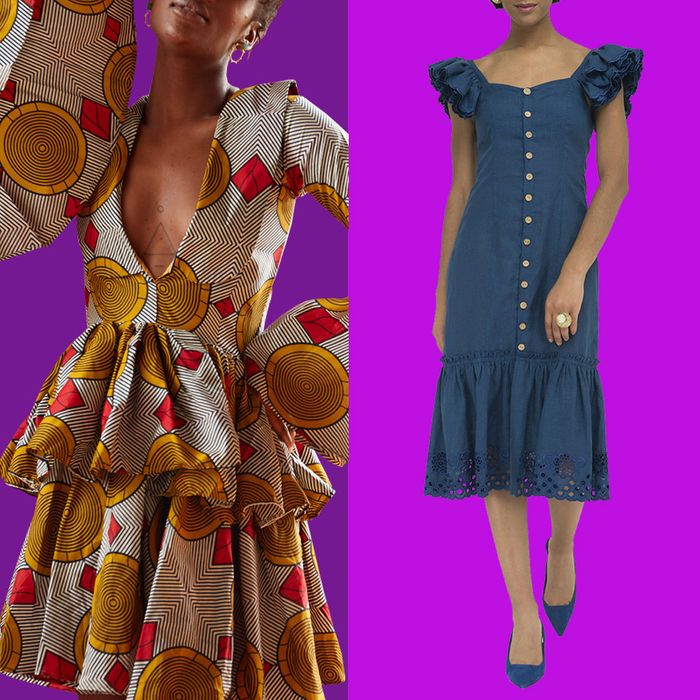 Erica Cerulo and Claire Mazur spent nine years running Of a Kind, a beloved e-commerce site known for carrying indie designers you couldn't find anywhere else on the internet. They closed up shop last fall, but that doesn't mean they haven't stopped, well, shopping. With that in mind, we're asking the entrepreneurs (who still write a newsletter and host a weekly podcast) what they'd stock in a store — if they still had one — department by department.
Typically, we'd say it's not our place to tell people how to run their businesses, but if you operate a retail company that's not taking action around the 15 Percent Pledge — a call from the Brother Vellies designer Aurora James for major retailers to pledge 15 percent of their shelf space to Black-owned businesses — well, step up. The corporations of the world need to make big moves, but so do the smaller players (and so do we, as consumers).
Some other key things to consider when pulling together a summer-dress assortment, which is harder to get right than you might think: How much skin (leg and upper arm alike) your customers want to be showing, offer something for the person who'd like to be able to inconspicuously wear a bra and the one who really doesn't want to wear one at all, and go hard at the easy-breezy stock (especially this summer, when "office-appropriate" has pretty much gone out the window). Oh, and you want to avoid too much dry-clean-only when sweatiness is utterly unavoidable. Here's what we'd stock this summer, hypothetically, and what we'll be wearing, quite literally, from 11 Black-owned brands.
Between the stylish but unfussy cut, the sustainable fabric, and the production workshop in Dakar, Senegal, run by the designer's mom, there's a lot to love about this one, which we'd style with some gold jewelry to show how to dress it up.
This is a super-classic black dress that's taken its evening dose of CBD. It's faded. The waist is elastic, and thus forgiving. And, yes, it's hemp. The brand's namesake Black designer has been at it for two years, working with a small Bay Area team to produce and dye her collections.
Note: This dress is sold out at the moment, but you can sign up to find out when it's back in stock.
This wrap style — from Darlene and Lizzy Okpo, the sisters (and daughters of Nigerian immigrants) behind the line — shows some skin, in a way that still feels down for a sprawled-out afternoon spent at the park.
You've gotta have a minidress in the mix, and this one feels fresh (and not too mini). The colors are sophisticated, and the double dose of volume — the skirt, the sleeves — is just plain cool. Even better, 10 percent of sales of Asiyami Gold's A.Au line go to funding education for Nigerian students.
We're open to reading a think piece or three about why tie-dye is having such a splashy summer. Until then, we leave you with this swingy, bra-friendly dress from the Harlem-based biz Royal Jelly that would look especially good with a denim jacket and a pair of sneakers.
Even though most of us won't have any formal occasions for the foreseeable future, this crinkle-silk number from the London-based label Tove would be right for a date night, whether that involves some candles and takeout or a long evening stroll (break out the fancy mask?).