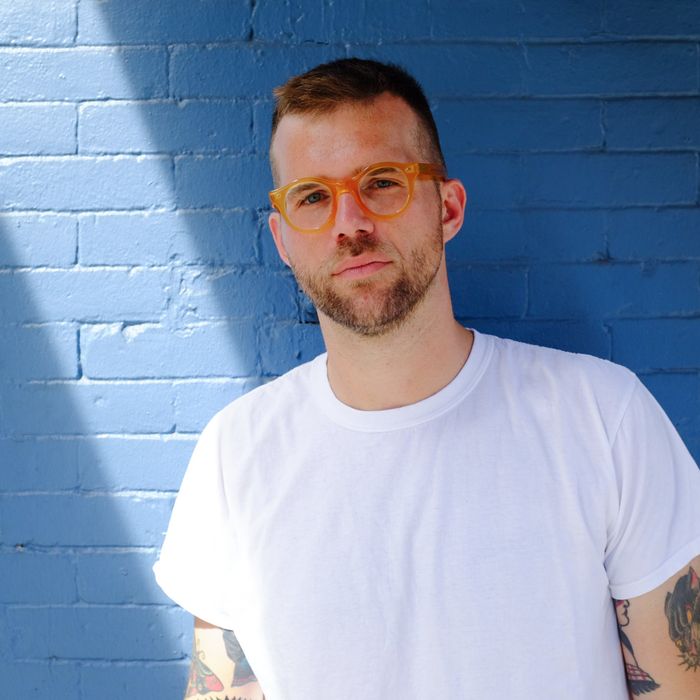 If you're looking for the most powerful hair dryer or handiest chef's knife, those things can be easy enough to find. Other objects of desire are a little more taste-based. What's the next status water bottle or hand wash, for instance? Regular readers of the Strategist will know that we've previously turned to resident Cool Guy Chris Black (he's a partner at brand consultancy Public Announcement) to help us answer both of those questions, and to get more of Chris's advice, he's now answering reader questions for us in a regular column. If you have a burning question about the next fanny pack or Noah rugby shirt, drop us an email with the subject line "Ask Chris" at strategist@nymag.com.
With spring's arrival, what are your sunglasses of choice?
Unless you are Tom Ford, avoid aviators, you don't want to match the corny white girls at brunch in '47 Yankees hats. A black Wayfarer like this one looks good on almost anyone's face.
As a prescription glasses wearer, this is a loaded question. My desire to switch out eyewear like my hero Elton John is limited by my poor vision and budget. When the sun is shining, I wear a clear pair of Moscot Lemtosh frames with prescription lenses (I don't wear contacts, it's a long story).
If you can pull off a circular frame, these from the Row x Oliver Peoples collaboration will look amazing as the wind blows through your hair on the PCH. Live a little! If you feel compelled, get tinted lenses in Coke-bottle green or a nice soft pink.
Sun Buddies are affordable and always on trend, especially the Lubna style in this fun Ecto-Cooler green.
If you need something a bit more understated, this simple pair of round sunglasses in black from Cutler and Gross will satisfy.
In the market for a new belt! What should be my go-to "goes with everything" belt? Gucci and Louis are probably out of the question.
Logo-heavy designer belts are basically a status symbol for broke boys. It's one of the cheapest (and tackiest) things you can buy in a high-end store. A belt is a hard wearing accessory whose only job is to secure your pants to your waist. I am not spending $500 on a piece of leather with a snake printed on it to hold up my $75 Levi's 501s. Maximum Henry, a New York–based brand, makes classic belts in a myriad of colors and styles that all come in around $200.
For something more playful, a multicolored woven belt from Anderson's should work.