The floor lamp from Jumbo Studio's debut collection looks like it might crawl away, like a slug, while you're not looking.
It's not so often that the furniture design world becomes entangled in some good, juicy drama, but it happened this past May during New York x Design, the city's big design week. A Japanese furniture company called Kamarq had a brand-new idea: cheap Ikea-like furniture that you would rent by the month, and if you wanted to keep it at the end of the year, each installment paid for the whole thing. The collection was designed by former Diesel artistic director Nicola Formichetti and creative director PieterJan Mattan, and the pieces cost around $100, or like $8 a month.
But the day Kamarq launched, the design world immediately noticed how similar the collection looked to the work of furniture designer Ana Kras, specifically a show she put on in 2015 called Slon, which means elephant in Czech. The receipts poured in on Instagram. Mattan, it turned out, was actually at that Slon show three years back, and his old posts proved it. The flack was so swift and unavoidable that Kamarq pulled most of the collection.
That instance was glaring, but the truth is that this type of elephantine, chubby, zoomorphic design has been around for a while, and is just now on the up-and-up. Kras's table actually looks a lot like Mario Bellini's Il Colonnato tables from the '70s. It goes as far back as Finn Juhl's pudgy, weirdly proportioned Pelican chair designed in post-WWII Denmark, according to Justin Donnelly of Jumbo, a design studio launched this year with the specific intent of making chubby pieces. Back in the '40s, Juhl's Pelican was resolutely panned, called a "tired walrus" and "aesthetics in the worst possible sense of the word." But the style returned in the '70s and '80s with Italian rationalism, Gaetano Pesce, and the maximalist Memphis movement. Donnelly actually credits chubby's most recent resurgence to Juhl's passing and his wife, not wanting his memory to fade, licensing his designs, which eventually ended up at Design Within Reach.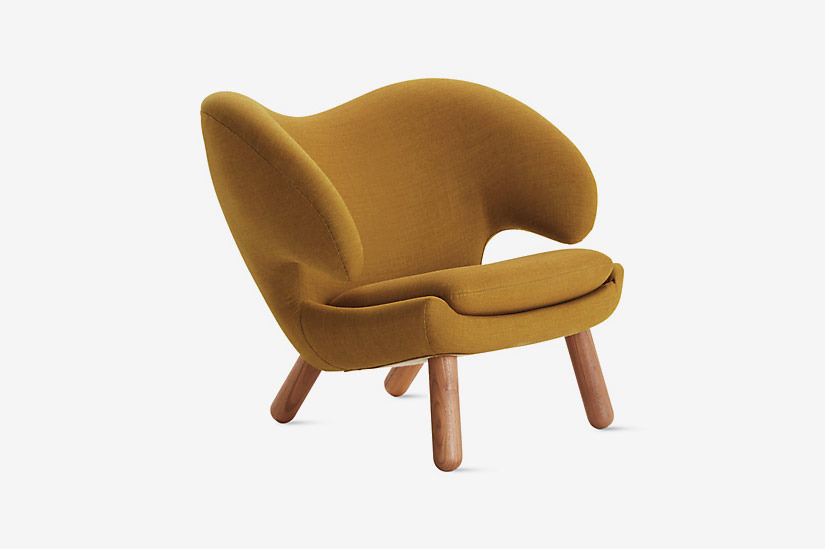 By 2008 the ideas had caught on, and in 2014 Faye Toogood released the Roly Poly chair that shook up the design world. "I was pregnant at the time when I designed this and it was about bringing that softness and roundness that I was experiencing physically into my design work," she had explained. Another word for this is neoteny, which means the appearance of juvenile, childlike features in an adult animal. It's a large head relative to a small body, pudgier arms, a big belly. The proportions of a baby. In a word: chub.
And now it's everywhere. It has a little bit of a Jeff Koons vibe, a Murakami vibe, a Kaws vibe. Last May, Leah Ring launched Another Human with a chunky magazine rack. This May, at the influential design show Sight Unseen Offsite, three new studios debuted — Jumbo, Müsing-Sellés, and Ood — all working and experimenting within the childlike and chubby space. And it's making its way into vases and smaller tabletop objects as well. Ariele Alasko, famous for her expensive wooden spoons, is now making expensive rounded, chubby wooden table brushes, all of which are already sold out on her website.
Maybe it's coming back now because it's a maximalist statement that stands in opposition to the universal Instagrammable "Good Taste" of mid-century modern. Maybe it just feels new. Maybe it's the logical next step after Memphis. Donnelly, of Jumbo, has his own guess: as a reaction to the recession and the growing uncertainty of our times. "Young people don't own houses, they don't have 401(k)s, and they don't have health insurance. There is anxiety about what the future holds, so having this cute, adorable anthropomorphic furniture in our homes gives us a sense of comfort. In times of economic and political turmoil, people turn to cute."
Some Chubby Things You Can Bring Home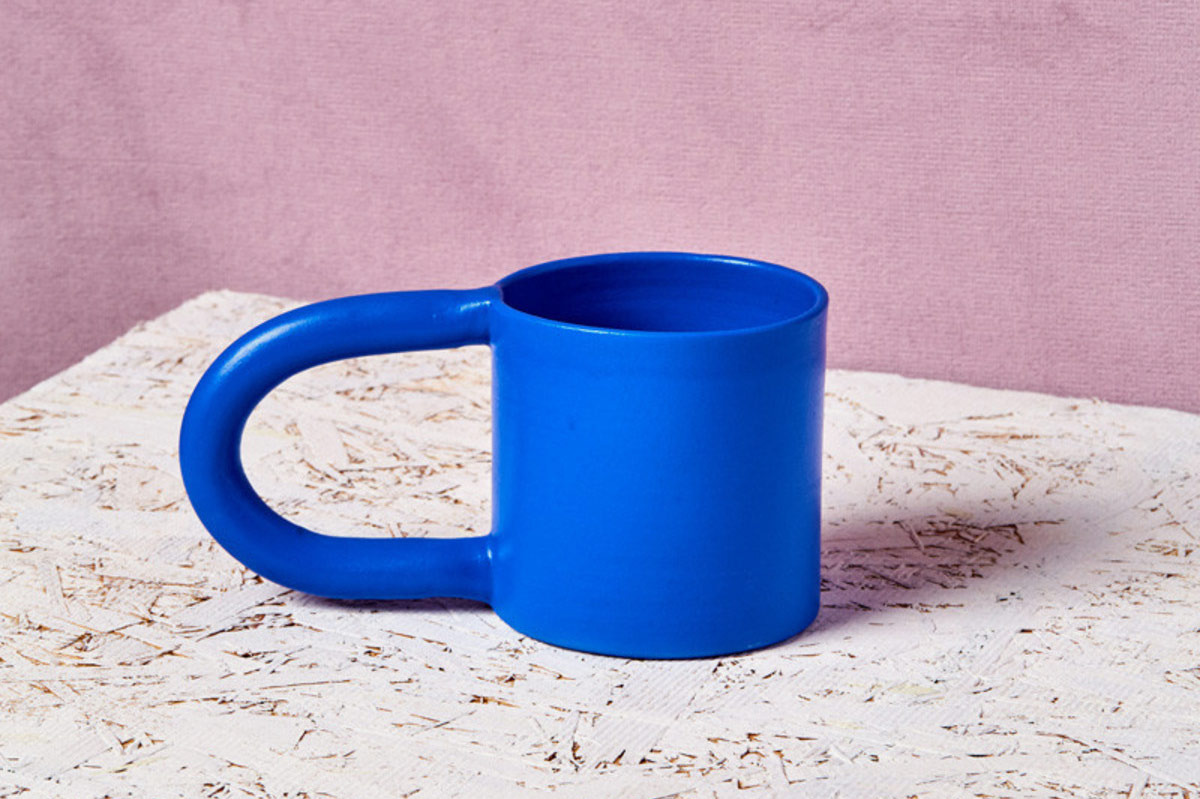 Workaday Handmade Mug
Of course, this weirdly proportioned ceramic mug.
Some Higher-End Designer Chub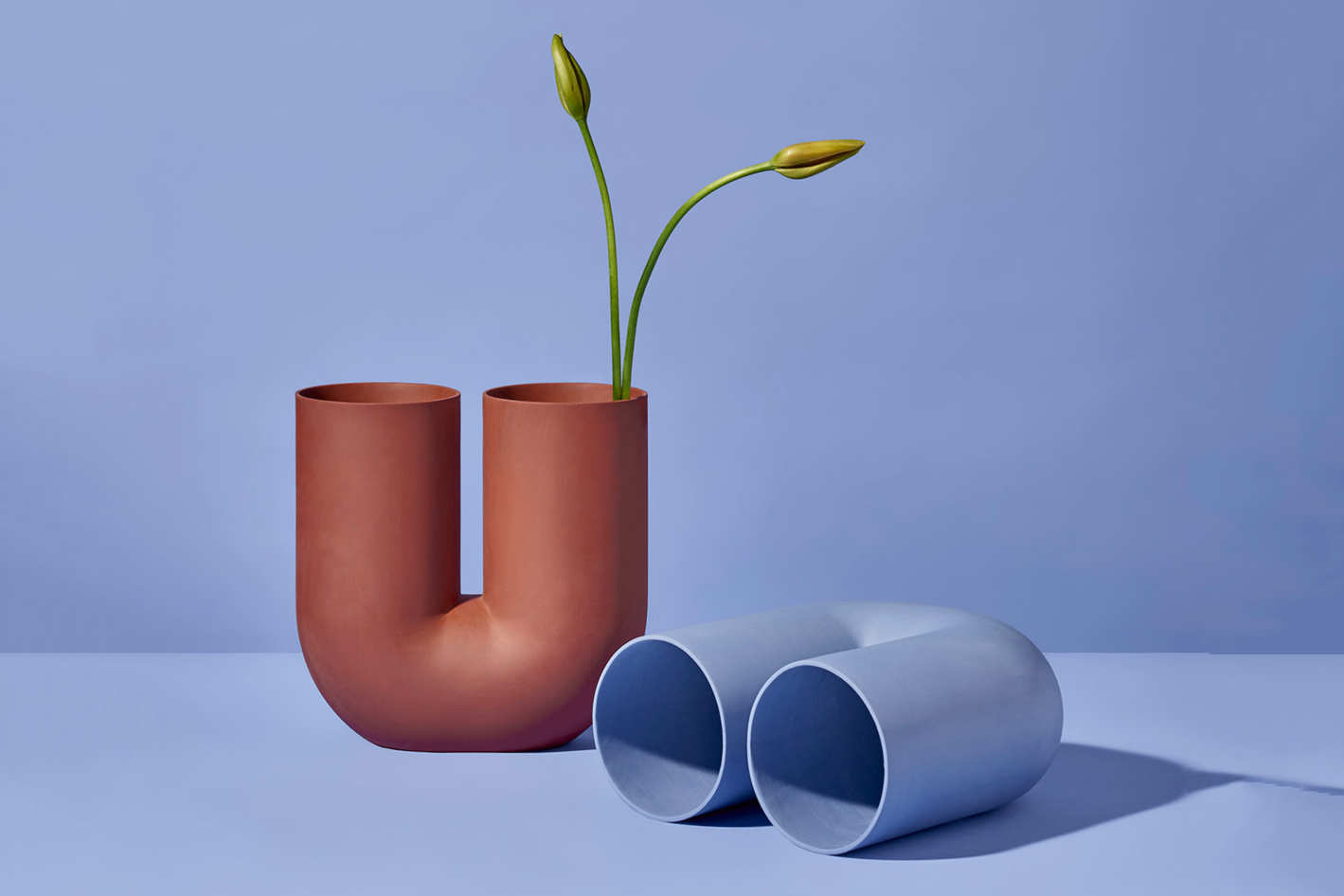 Kink
Rachel Griffin of Earnest Studio designed the Kink vase this year and describes it on her website as having a "humanoid form." It was actually a result of her playing around in a design software called Rhino and landing on the forms. "You wouldn't be able to create this if you bent a steel tube, but it looked like bending a steel tube, so I loved it," she says.