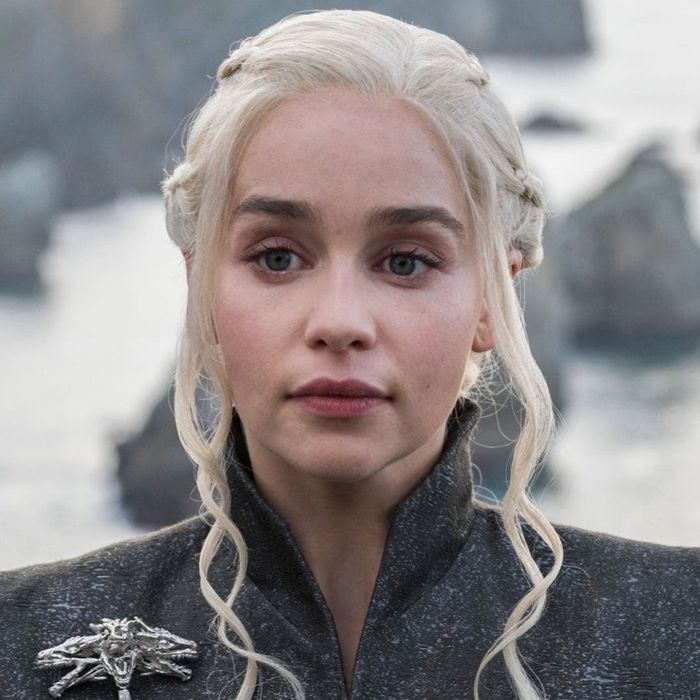 If you've already figured out how to shape and groom your brows into the perfect arch, but they're still not as full as you'd like, an at-home tint could be the solution. "The biggest downside to at-home kits is that you don't have a professional custom matching your shade," explains eyelash and eyebrow artist Jas Imani. However, with experts guiding you through the process, "tinting brows at home is pretty easy," so long as you follow their advice and use the right products, she says. So we asked Imani and two other brow professionals for the tints and tools you need to prep and dye your brows, including products to help prevent and reduce skin staining, and brow gels to get your newly lush brows looking their best.
Best cleanser to prep the brow


According to CHANEL Brow Artist Jimena Garcia, the very first step is to quickly cleanse your brows to remove any dirt, debris, or oil build-up that may have accumulated, so you have a clean canvas to apply your tint. While Garcia says you can use any facial cleanser you have sitting by your sink, Imani personally loves using a quick swipe of Bioderma Sensibio H2O Soothing Micellar Cleansing Water. After cleansing, "brush through the brows with a dry spoolie to remove any dead skin," she adds.
Best ointments to prep the brow


While dark brown or black tints are more likely to stain the skin, Joey Healy, founder of Joey Healy Eyebrow Studio and Joey Healy Eyebrow Collection, recommends that everyone outline the brow with some Vaseline or Aquaphor to create a barrier between your skin and the dye.
Garcia agrees that creating a barrier is a good idea, and adds that she loves using Egyptian Magic because "not only does it protect the skin from the eyebrow dye, but it's also nourishing," due to the olive oil, beeswax, and royal jelly.
Best eyebrow tinting products


Healy uses ReflectoCil on his clients and says that you can absolutely use this product at home. It's a "vegetable-based cream dye" that is eye-safe, he explains, adding that it's easy to mix the colors together to find the right shade. You'll want to buy a few colors to mix together, and Healy says the most popular combination is light and dark brown, mixed in varying amounts. Since finding the right color is the trickiest part, both Healy and Garcia emphasized that you should aim for a slightly lighter shade than you might think. "Light brown will develop into a dark brown the longer you leave the tint on," Healy explains. "So you're better off mixing something a little lighter and letting it develop into a rich color," rather than going too dark and accidentally ending up with Groucho Marx brows.
Healy told us you'll generally want to leave the dye on for five to 12 minutes, depending on your hair texture and skin tone. As a general rule of thumb, people with finer, lighter hairs and fairer skin tones need less time, and those with courser, darker brows, and richer skin tones need more, he says. If it's your first time, Garcia suggests a less-is-more approach: "Start by leaving it on for five minutes so you can control the depth of tone," she says. "Then, if you feel like you want a deeper color, you can reapply for a more pronounced effect." Similarly, Healy said that he often likes to go back in and paint a second round of dye on areas that may need a little more color. Just make sure that for a second application, you "cut the processing time in half," advises Imani.
To activate the dye, you'll need to first mix it with a cream oxidant. Garcia's general mixing ratio is two centimeters of dye combined with ten drops of oxidant. "I tell people you're looking for the consistency of pudding," adds Healy.
Best eyebrow tinting kit


"Before I was able to buy professional products, my go-to was the Godefroy's Instant Botanical Brow Kit," says Imani, because it's safe for sensitive skin and is formulated with plant extract. There are four shades available, including light brown, medium brown, dark brown, and black. The kit includes everything you need including the dye, activator, and applicator to get you results quickly. Imani notes that since it is not a professional-grade product, results will typically last about two to three weeks. And if this is your first time tinting, Imani's advice is to tint one brow at a time. "This will allow you to focus without feeling pressured about leaving one side on longer than the other," she adds.
Best non-traditional brow dye


For something a little more accessible, Healy says Just For Men beard dye will work in a pinch. "The direc