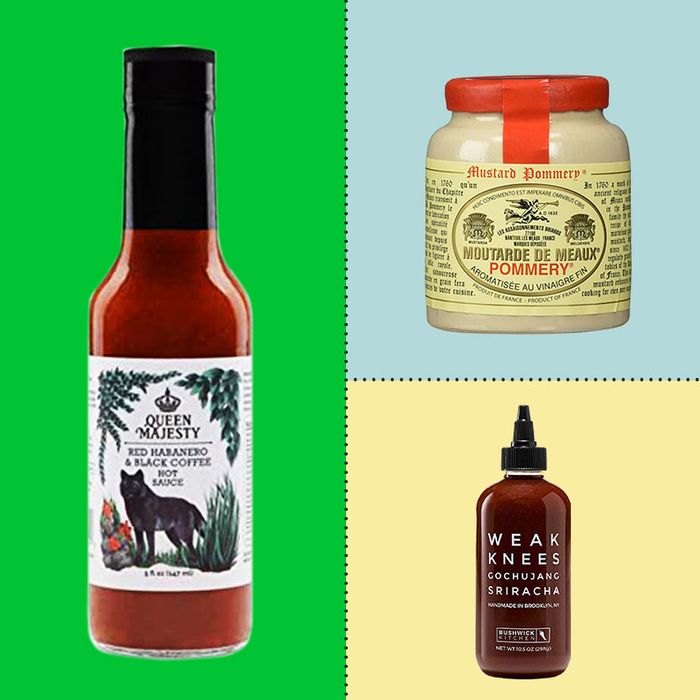 Less expensive than they look.
Photo: Courtesy of Amazon
Gift baskets are always a solid choice for holiday giving, but all those premade versions can be pricey and uninspired — and the basket is usually the first thing to get tossed. I love the sentiment, but not the execution.
Recently, I've taken to buying beautifully packaged and unusual pantry items — all on Prime, so no shipping! — and creating my own gift baskets for cheaper. I'll nestle them in a box zhuzhed up with some festive tissue for an easy gift box with extra personality. Each costs me 90-some dollars, but looks like I've spent twice as much. Below, everything I include in the custom gourmet gift baskets I make — I might switch it up a bit this year, but my recipients will just have to wait and see. Don't miss all of the Strategist's holiday gift coverage right here, too.
This savory French whole-grain mustard in a gorgeous vintage stoneware pot looks like the sort of thing that's been served at the tables of French kings since 1632. Because it has.
Addictive mouth-scorching hot sauce made with red habanero (and black coffee!) from a New York City-based, award-winning company.
Rare, delicate white honey from a flower only found in Hawaii.
Twice-roasted, interestingly-flavored "shnuts" are a peanut-free combination of almonds, hazelnuts, cashews, walnuts, pecans, and, macadamia nuts. Mother-and-son business Brooklyn Whatever also calls their version of the pickle a "shpickle" and an olive a "shmolive."
Who wouldn't want a chunky round of stone-ground, 85 percent dark Mexican-style chocolate?
Small-batch preserves from a legacy English company. Black currant is my favorite, in an appealingly inky color.