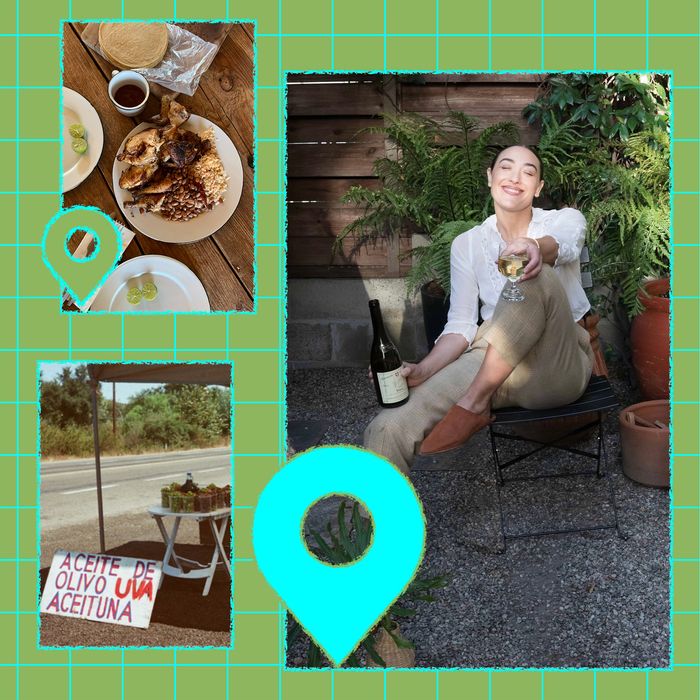 Photo-Illustration: The Strategist; Photos: Mia Moretti and Liza Voloshin
Everyone knows that person who spends weeks sniffing around travel blogs, going deep into Tripadvisor rabbit holes, collecting Google docs from friends of friends, and creating A Beautiful Mind–style spreadsheets to come up with the best vacations/itineraries possible. In this recurring series, we find those people who've done all the work for you and have them walk us through a particularly wonderful, especially well-thought-out vacation they took that you can actually steal.
Valle de Guadalupe is Mexico's wine country, sitting 200 miles south of Los Angeles and tucked in from the Baja coastline. Poet and DJ Mia Moretti, who lives in Los Angeles, started driving to the region during the pandemic as a way to explore nearby terrain and get out of town before air travel reemerged as a viable means of transportation. She has since been back four times for long weekends, now with a Google map she calls "completely covered in hearts" and a Valle de Guadalupe–specific playlist to show for it. Here, Moretti shares where to buy carloads of terra-cotta, order clams on the half-shell, and check out a natural winery that looks like an Italian villa.
Day 1
Noon. Make a pit stop for tostadas
Crossing the border at Tijuana is very seamless; there's not usually traffic going south. It takes about four hours from Los Angeles, so it's good to leave after morning traffic has subsided. You'll pass some really cute little beach towns along the way, but if you can sit tight for three hours your first pit stop is at Mariscos El Guero (Gastélum, Calle 13 y, Zona Centro) in Ensenada. You can fill your belly with clams, oysters, and tuna tostadas from the street cart there, which beats a beef jerky in the car. There's always a line, but you won't wait long. Across the street is a bar that they own, and while you wait you can have a cocktail or mezcal and they'll bring you your order. Get there by noon, because around 1 p.m. they start to run out of things.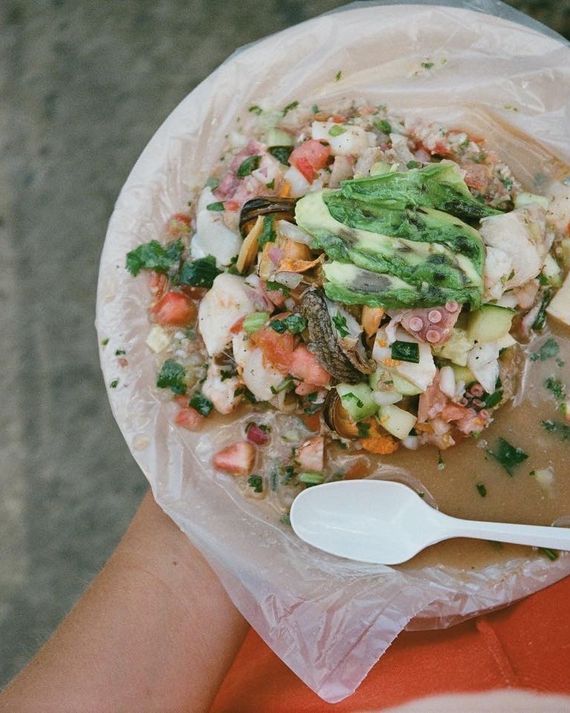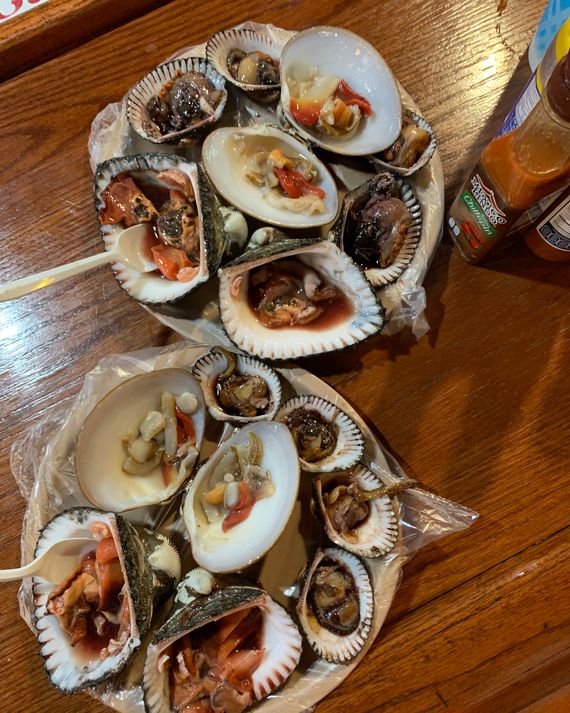 2 p.m. Go ham at a Mexican restaurant-supply store
While you're in Ensenada, there's a restaurant supply store, La Mexicana (Av. Reforma 142, Nueva Ensenada), filled with ceramic plates, casserole dishes, and pots and pans. It is incredible, especially after a couple mezcals, so go in there and go to town. Those camping plates that are kind of trendy now? There's tons of that stuff there.
4 p.m. Check into an Italian villa–slash–natural winery
You'll turn in from the coast and take La Ruta del Vino into the valley, and it's about 30 to 45 minutes to the wineries. There's such a range of lodging, and it's a really cool architectural town. If you're going for more luxury, Bruma (from $395, Carretera Avinicola La Cetto fraccionamiento A-B) is an amazing hotel that's all built into the rock. It doesn't interrupt the landscape. You feel like you're one with the desert. There's another popular hotel called Encuentro (from $415, México 3 75), and I haven't stayed there but have a lot of friends who love it. It's these little cabins on stilts over the hilltop. My favorite place to stay, because it's the most intimate, is La Villa del Valle (from $411, Rancho San Marcos Toros Pintos S/N Km 88 +300 Francisco Zarco), the bed and breakfast at Vena Cava, which is a natural winery. It's built like an Italian villa. It's very intimate because it's actually their house; one of the rooms is theirs.
7 p.m. Eat clams on the half-shell
My favorite restaurant ever is the restaurant at Bruma, called Fauna. I would plan dinners around whatever night you can get in at Fauna. You have to have the clams. One of my favorite things about Baja are the clams. They're local to their waters, since it's only 30 minutes from the ocean, and every restaurant has a different way of serving the clam on the half shell. They're often called Almejas Chocolatas, but there are other varieties too. Some are served with soy sauce or hot sauce or chopped up with chiles. You could do a whole clam tour.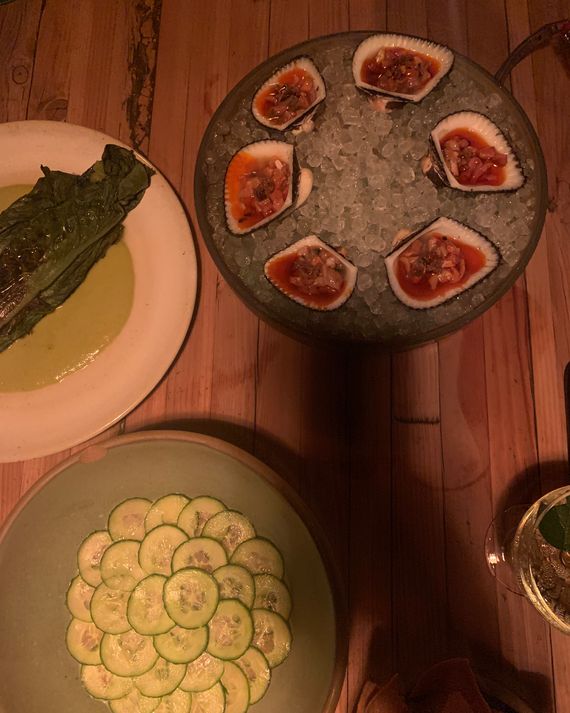 There's also a fish, that — I don't know what the chef did, but I think he removed the skin and dried it for a week and then put it back on? One thousand percent you have to do the fish. Actually, get everything on the menu. Go there as hungry as possible.
Day 2
11 a.m. Pick up a roadside chicken for lunch
There's only one strip in town, Calle Principal, and this chicken truck usually parks right on your way in. Follow the smoke. The chicken comes with homemade tortillas, fresh salsa, and lime — don't forget the lime.