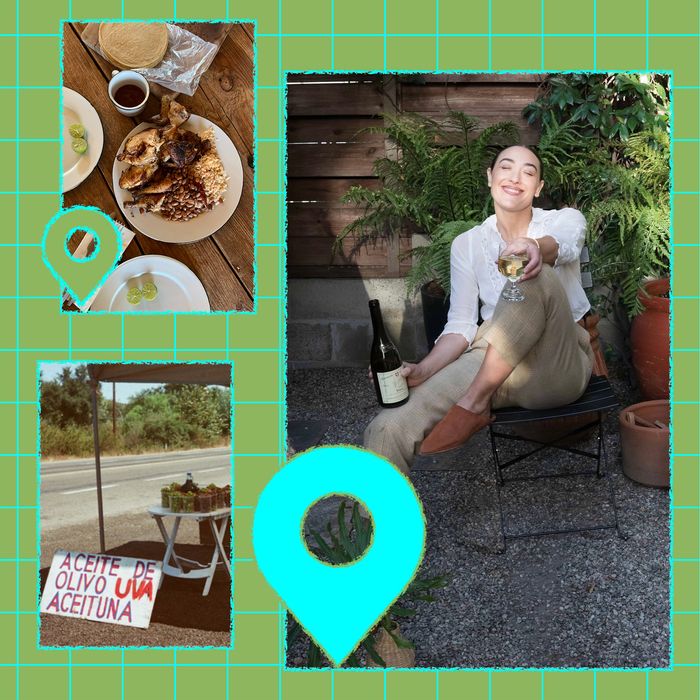 Photo-Illustration: The Strategist; Photos: Mia Moretti and Liza Voloshin
Everyone knows that person who spends weeks sniffing around travel blogs, going deep into Tripadvisor rabbit holes, collecting Google docs from friends of friends, and creating A Beautiful Mind–style spreadsheets to come up with the best vacations/itineraries possible. In this recurring series, we find those people who've done all the work for you and have them walk us through a particularly wonderful, especially well-thought-out vacation they took that you can actually steal.
Valle de Guadalupe is Mexico's wine country, sitting 200 miles south of Los Angeles and tucked in from the Baja coastline. Poet and DJ Mia Moretti, who lives in Los Angeles, started driving to the region during the pandemic as a way to explore nearby terrain and get out of town before air travel reemerged as a viable means of transportation. She has since been back four times for long weekends, now with a Google map she calls "completely covered in hearts" and a Valle de Guadalupe–specific playlist to show for it. Here, Moretti shares where to buy carloads of terra-cotta, order clams on the half-shell, and check out a natural winery that looks like an Italian villa.
Day 1
Noon. Make a pit stop for tostadas
Crossing the border at Tijuana is very seamless; there's not usually traffic going south. It takes about four hours from Los Angeles, so it's good to leave after morning traffic has subsided. You'll pass some really cute little beach towns along the way, but if you can sit tight for three hours your first pit stop is at Mariscos El Guero (Gastélum, Calle 13 y, Zona Centro) in Ensenada. You can fill your belly with clams, oysters, and tuna tostadas from the street cart there, which beats a beef jerky in the car. There's always a line, but you won't wait long. Across the street is a bar that they own, and while you wait you can have a cocktail or mezcal and they'll bring you your order. Get there by noon, because around 1 p.m. they start to run out of things.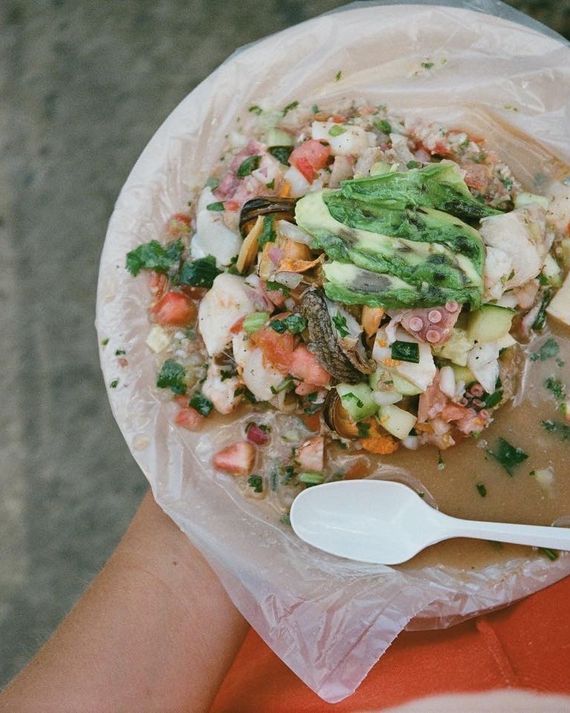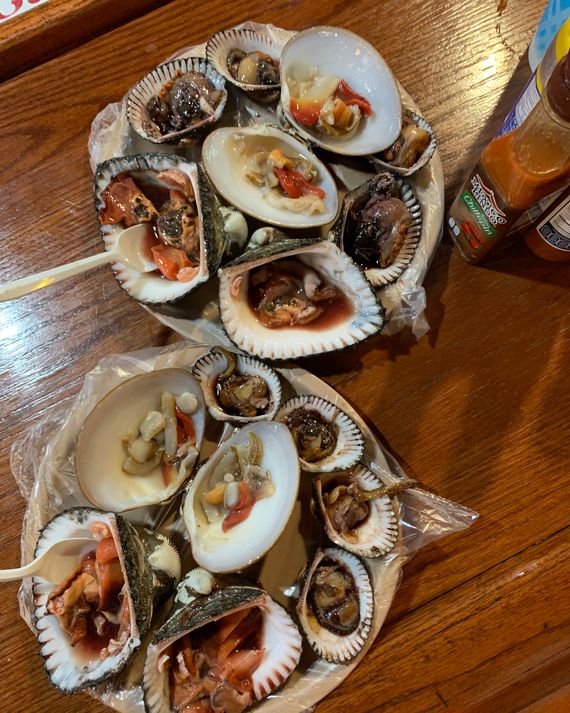 2 p.m. Go ham at a Mexican restaurant-supply store
While you're in Ensenada, there's a restaurant supply store, La Mexicana (Av. Reforma 142, Nueva Ensenada), filled with ceramic plates, casserole dishes, and pots and pans. It is incredible, especially after a couple mezcals, so go in there and go to town. Those camping plates that are kind of trendy now? There's tons of that stuff there.
4 p.m. Check into an Italian villa–slash–natural winery
You'll turn in from the coast and take La Ruta del Vino into the valley, and it's about 30 to 45 minutes to the wineries. There's such a range of lodging, and it's a really cool architectural town. If you're going for more luxury, Bruma (from $395, Carretera Avinicola La Cetto fraccionamiento A-B) is an amazing hotel that's all built into the rock. It doesn't interrupt the landscape. You feel like you're one with the desert. There's another popular hotel called Encuentro (from $415, México 3 75), and I haven't stayed there but have a lot of friends who love it. It's these little cabins on stilts over the hilltop. My favorite place to stay, because it's the most intimate, is La Villa del Valle (from $411, Rancho San Marcos Toros Pintos S/N Km 88 +300 Francisco Zarco), the bed and breakfast at Vena Cava, which is a natural winery. It's built like an Italian villa. It's very intimate because it's actually their house; one of the rooms is theirs.
7 p.m. Eat clams on the half-shell
My favorite restaurant ever is the restaurant at Bruma, called Fauna. I would plan dinners around whatever night you can get in at Fauna. You have to have the clams. One of my favorite things about Baja are the clams. They're local to their waters, since it's only 30 minutes from the ocean, and every restaurant has a different way of serving the clam on the half shell. They're often called Almejas Chocolatas, but there are other varieties too. Some are served with soy sauce or hot sauce or chopped up with chiles. You could do a whole clam tour.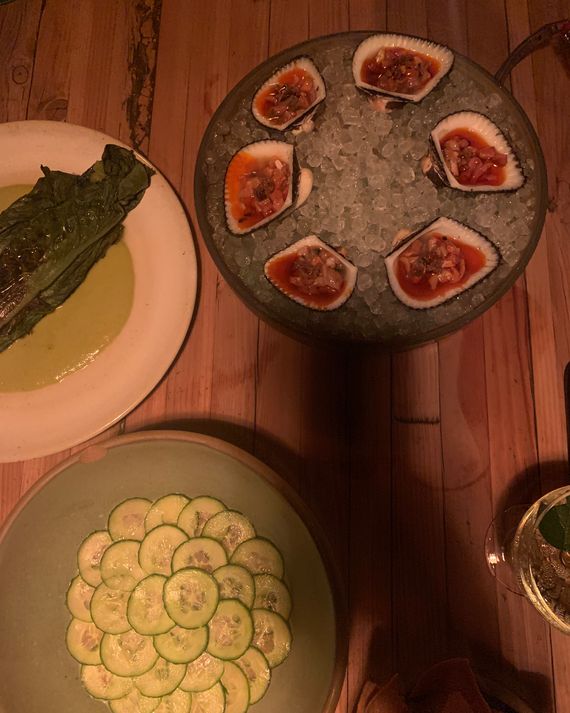 There's also a fish, that — I don't know what the chef did, but I think he removed the skin and dried it for a week and then put it back on? One thousand percent you have to do the fish. Actually, get everything on the menu. Go there as hungry as possible.
Day 2
11 a.m. Pick up a roadside chicken for lunch
There's only one strip in town, Calle Principal, and this chicken truck usually parks right on your way in. Follow the smoke. The chicken comes with homemade tortillas, fresh salsa, and lime — don't forget the lime.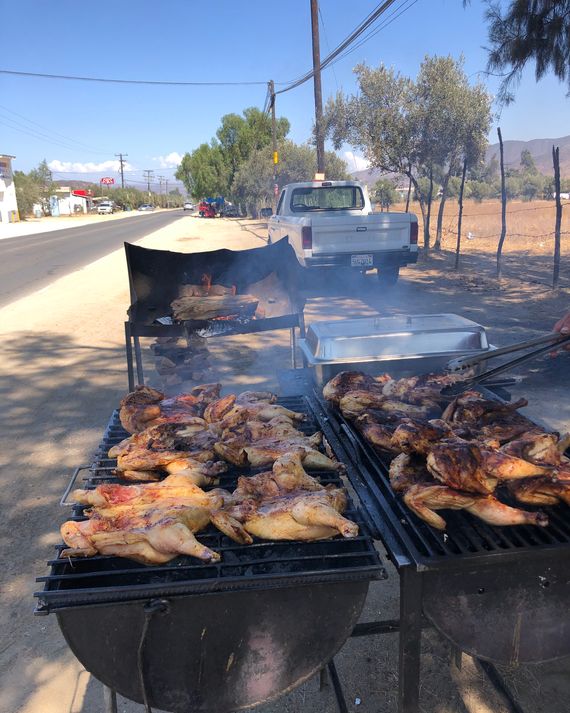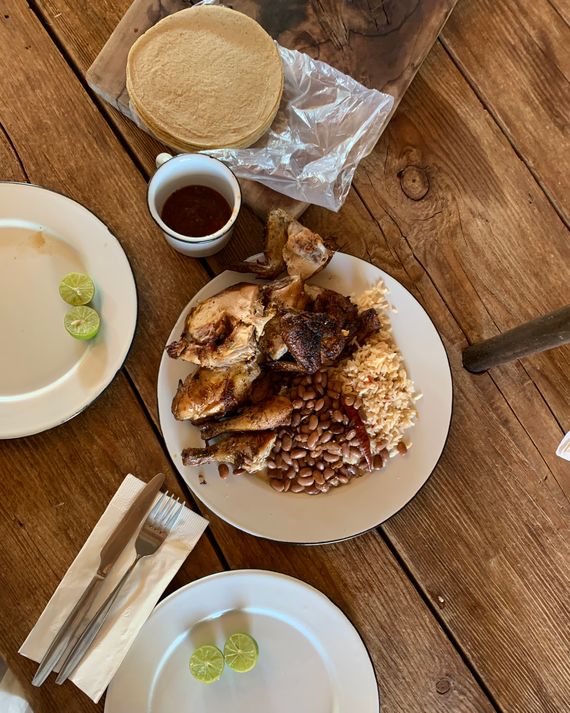 Noon. Visit your first winery
Most everything in Valle requires a reservation. It's not that things are exclusive, it just takes some planning. The week of, or even day before, just don't roll up without a reservation. A lot of reservations are done via WhatsApp, too, and that's often the quickest way to get someone.
Whether you're staying there or not, Vena Cava is a great first-day winery to go to, to really get a lay of the land. The couple that owns it is British and have been there 20 years. I met them through my friend Yana Volfson, who's the beverage director for Pujol and Cosme. They make a white label for Enrique Olvera, the chef there. They were working on a pét-nat one time when I was there. It's super relaxed and never crowded; they have a nice picnic area where you can sit, or you can go for a walk around the grounds.
3 p.m. Eat tacos, take a siesta
Troika is on the same property as Vena Cava. It's a truck that serves tacos but it's more than a taco truck. It's more gastronomical. They have oysters, raw and grilled. We had a pork belly taco, and a duck something. And then went back to the hotel for a nap.
7 p.m. Order a steak, sip local wine
It would be great to go to a winery for sunset. Finca Altozano (Carretera Tecate, Ensenada, Ejido Km 83) is where I'd go, because if you book the last winery tour then it's perfect timing for dinner. It's a steakhouse with seats outside that's more casual, more family style. You're not going to have a tasting menu here. We definitely had the oysters, which I would say are on the saltier side in Baja. It goes with the local wines, which I find to have a touch more salinity. Besides that you probably want a steak or something else to keep it simple. Driving might have something to do with this, but everything closes pretty early in Valle, around 9 p.m. There's not much of a nightlife scene. I would call it a sleepy town.
Day 3
8 a.m. Wake up early for breakfast at an abuela's house
There's a very important stop you have to make, a breakfast spot, La Cocina de Doña Esthela. It's the best breakfast in Baja, and every time I've pulled up there's a line of cars that fills this tiny dirt road leading up to this woman's house. You have to wait in the line just to get to the guy who's running the parking lot, and then you put your name in. It's really busy on Sundays, because everyone goes, but it's closed on Mondays, so know that. Everything is homemade: beans, enchiladas, chilaquiles, sauces. There's platters of food, and flowers on the pancakes.
Noon. Stock up on local cheese and olive oil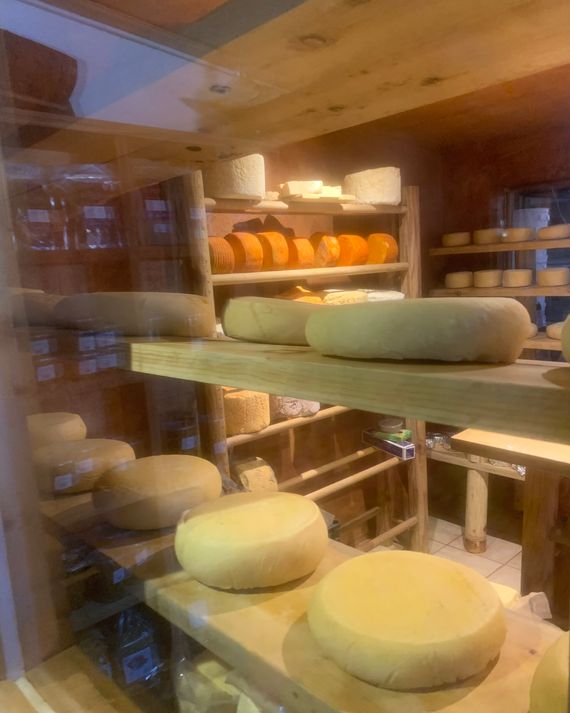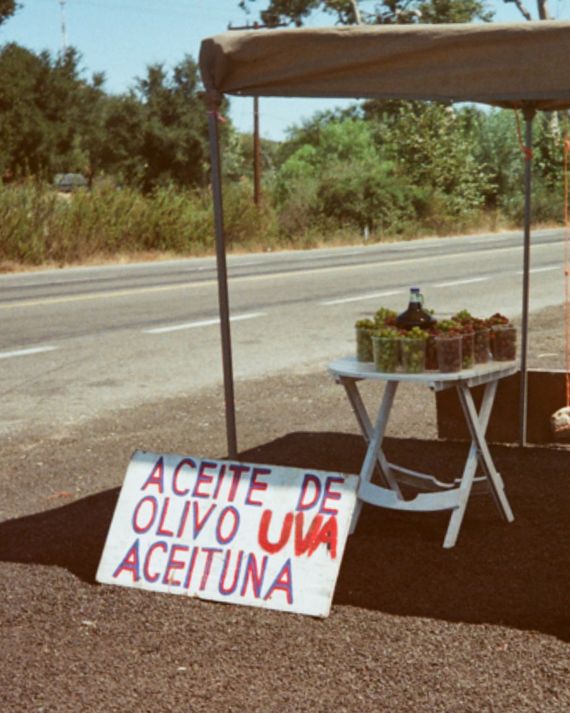 Olive stands are going to be speckled all throughout Calle Principal, the main road. At this point in the trip you've maybe passed by all of them, so I would just stop at all of them, and decide what you want to buy. I always leave with massive jars of olives and olive oil. It seems like a side business for the region — where there's wine there's often olives — but I haven't seen a lot of branded olive oil yet. I also love this local cheese shop, Tienda de Quesos y Vinos Los Globos (Carretera Ensenada — Tecate s/n). I always go home with three huge whole rounds of cheese from there, as well as jamon serrano, chili oil and pastes, tapenades, local honey, and preserves.
3 p.m. Drink more wine under an oak tree
The winery at Bruma is incredible and it should definitely be a stop. You see their wines in a lot of restaurants in Mexico City these days. Take a tour of the grounds, but also bring a blanket out around back and lay under the 100-year-old oak trees. The resident cats will come for a scratch. This is a great time to open a bottle of wine you've maybe bought, and finish it off under the sunset.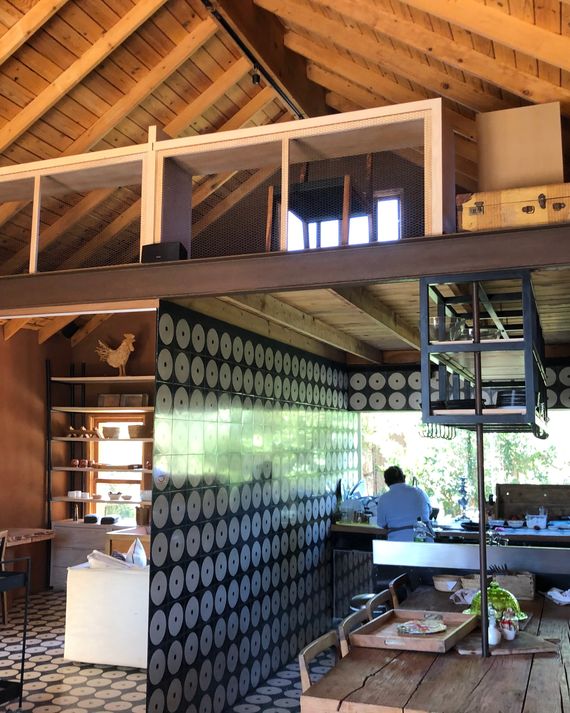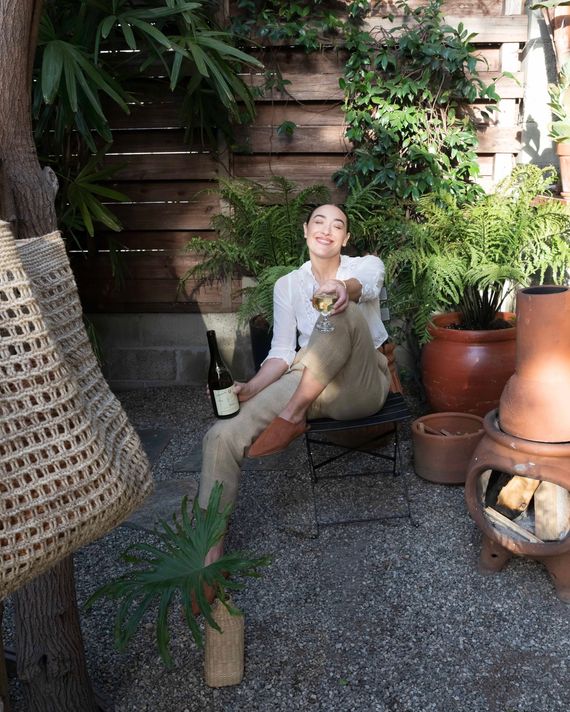 6 p.m. Catch the sunset at a hotel on the water
I haven't stayed there yet, but Cuatro Cuatros (from $271) is an incredible glamping place. You have to head out of Valle, back toward the ocean to get to it; it's on Highway 1 and it sits up high with a deck that overlooks the Pacific. Even if you don't stay there, it's the best spot for sunset. There's a deck with a bar and restaurant and DJs, it's a whole scene. This is another place where you'd want to have a reservation before rolling up. Get a table overlooking the ocean and order the plate of clams. If you're sick of clams by now, switch to oysters.
Day 4
8 a.m. Hit the road
On Monday, it's best to just get out. It's a four-hour drive and even on a weekday, crossing the border in this direction will often still be two hours. If everyone in the car has Global Entry, with Nexus — that's the program for the Mexico border — then you can go in the Fast Pass lane, which is maybe 15 minutes. But if you do go in the regular line, it can actually be quite fun. There are vendors walking along the road selling everything you can think of: trinkets, pottery, ice cream, candy, shrimp cocktails, tequila. Save some extra cash, just in case you see something you want to buy. It's like an adventure park.
10 a.m. Make one last stop for ceramics
That said, there is one stop to make on the way out. It's a pottery place in Tecate. There are three border entrances and exits — and there's a website and an app, CBP Border Wait Times, that will tell you the estimated times at each border crossing. If you take the Tecate exit, there's this pottery place where ceramics just cover this hill. I don't know the name of it, but there isn't much on this road so you can't really miss the massive roadside ceramic warehouse on your right. I got maybe four massive urns that are four to five feet tall that were maybe $40 each. You're buying it directly from the ceramicist, they're making everything there. I always stop there and just fill up the car.
Mia's Valle de Guadalupe Packing List
This is a comfortable, non-wrinkly dress you can wear for the drive straight to wine tasting. I like Paradis from Merlette and have it in every color, but just one will do.
And a day-to-night shoe to go with it.
Here's a bright-blue bucket hat to blend in with the bright-blue Baja skies, but really any sun hat will do.
Because you will certainly need to bring some wine with you from winery to picnic to hotel, do it with this three-bottle carrying tote I made with Kassatex. It's also great if you need to dash quickly and have a half-opened bottle; the woven dividers will help keep your bottle standing upright.
The Strategist is designed to surface the most useful, expert recommendations for things to buy across the vast e-commerce landscape. Some of our latest conquests include the best acne treatments, rolling luggage, pillows for side sleepers, natural anxiety remedies, and bath towels. We update links when possible, but note that deals can expire and all prices are subject to change.