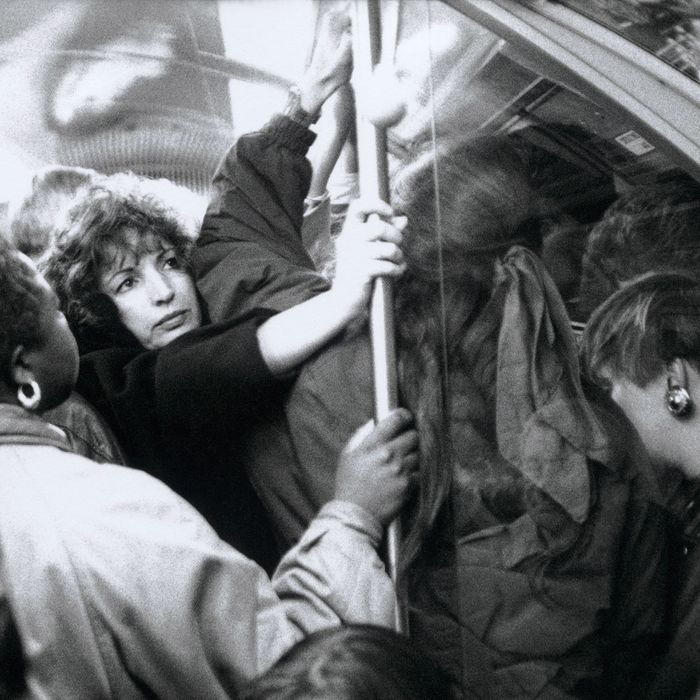 Photo: Gideon Mendel/Corbis via Getty Images
Earlier today, New York's governor Andrew Cuomo declared that the MTA is in a state of emergency. Ha! As if we didn't already know that. Between the infamous airless F train and the derailed A train, we're risking it all every time we commute to work. So with nothing but a hellish subway summer on the horizon, we've gathered all of the things to have on you that will keep you calm and cool you off when the inevitable delays hit.
For when you're stuck on the platform for 20 minutes, thanks to sick passengers at the two previous stops, the highest-rated mini-fan on Amazon. It's 7.8 inches long (just an inch taller than an iPhone 6s), but it folds completely in half. If you prefer something with a misting option, we'd suggest Insten's Portable Misting Fan that charges via USB and saved one writer from melting at Disney World.
Because we have yet to discover the key to a limitless charge, one should always have a backup plan. Also, they're just prettier.
A lightweight, easily foldable sweater for when you're trapped underground in one of those cars with the souped-up AC.
This is sold out, but here is another v-neck cardigan.
You'll need to stay hydrated. Our favorite Zojirushi bottle will keep all of your hot drinks boiling hot and cold drinks ice cold, no matter how long you're underground.
An expert heavy-sweater recommended these 100 percent cotton Have a Hank bandannas for dabbing the occasional drip (or protecting you from touching the pole, if that's your thing). We also might suggest going fancy with a monogram hankie.
Always have a book or something to read that'll distract you from the endless inching toward the next stop. Maybe stealing something from Hillary Clinton's reading list, like The Jersey Brothers, because a story about missing naval officers who found their way home from the Pacific won't make the train seem so bad.
A thermal-spring misting water to remind you that you're worth it, even though you still take the train to work.
And then you can brush your teeth again, because why not?
Some gum, to keep your mouth busy so you don't get antsy.