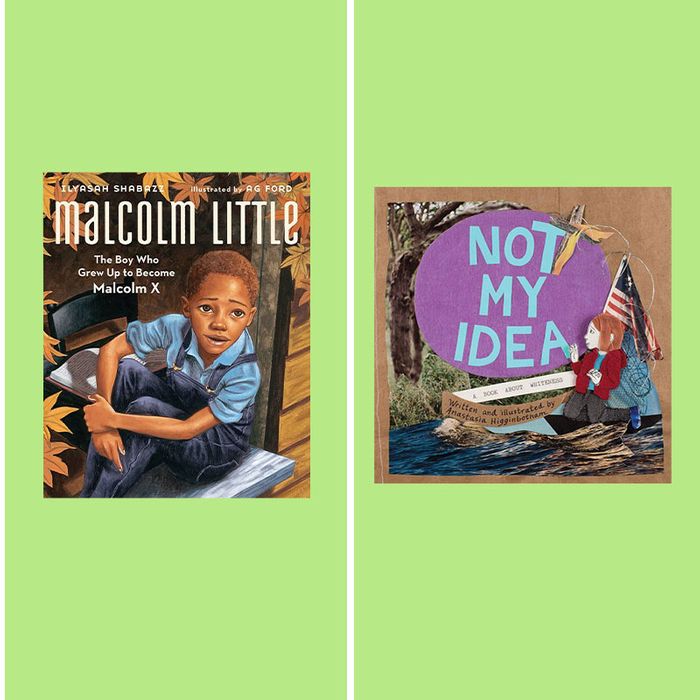 Many parents are wondering how to talk to their kids about the protests denouncing police brutality and systemic racism in response to the recent killings of George Floyd, Ahmaud Arbery, Breonna Taylor, and Tony McDade. If you are one of those parents, right now is a good time to start following black-owned bookstores, along with anti-racist educators and organizations like The Conscious Kid, Britt Hawthorne, Liz Kleinrock of Teach and Transform, and Joe Truss of Culturally Responsive Leadership on social media. Whether it's in their Instagram stories or on their website, these people and places are posting curated anti-racist reading lists for children available to parents free of charge. To get you started, here are some of the most recommended kids' books suggested by anti-racist educators and organizations, and black-owned bookstores (which we recommend visiting online when you're ready to purchase).
This book, written by Malcolm X's daughter, educator, activist, and motivational speaker Ilyasah Shabazz, tells the childhood story of Malcolm X and how racism and the love of family shaped his life.
Recommended by: anti-racist educational organization Embrace Race.
This picture book about a white child who sees the news report of a police killing of a black man offers an opportunity for white parents to discuss racism and police brutality with their children.
Recommended by: Kleinrock on her social justice reading list for kids.
Innosanto Nagara's ABC board book infuses the alphabet with pictures and rhyming stories about fighting for social justice, environmental justice, civil rights, LGBTQ rights, and what it means to be an ally.
Recommended by: Kleinrock, educator Brittany Smith, who also recommends supporting Newark bookstore Source of Knowledge, author Julia Alvarez, and Tomas Moniz, writer-editor of Rad Dad, a zine on radical parenting.
This illustrated book tells the true stories of 40 trailblazing black women in American history. From writers to astronauts to activists, each biography shows the ways in which these women took a stand against a world that didn't accept them.
Recommended by: Embrace Race's list of anti-racist children's books.