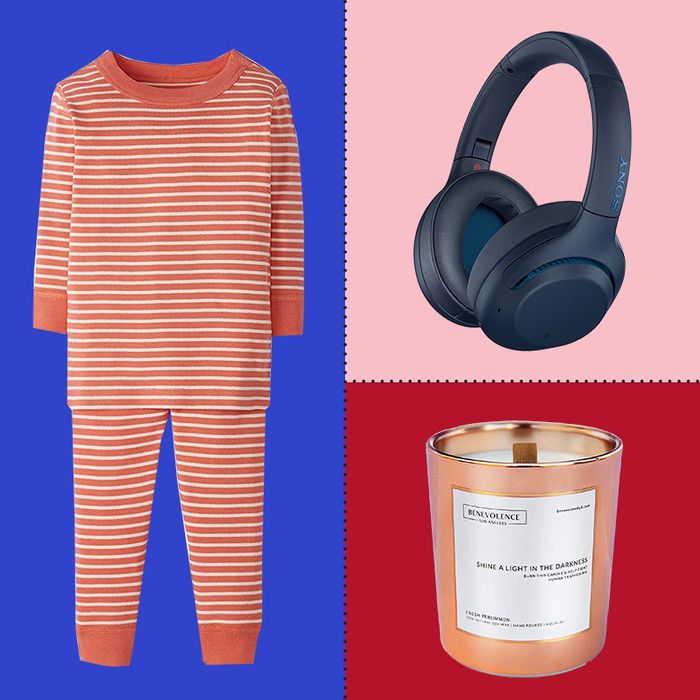 Photo: Courtesy of retailer
While Prime Day is typically all about things that are on sale, this year Amazon is adding to the fun by releasing a slew of new products available just to Prime members — and for a limited time only. They're calling it Prime Day Launches, though, somewhat confusingly, these deals are already live (even though Prime Day doesn't officially start until July 15). So if you're itching to get an early start, we sorted through all of the Prime Day Launch deals to find some of the most exciting, shiny and new items, many of which are actually updated versions of things we've covered before. Read on for the best stuff for your kitchen, apartment, and closet from these new product launches — and as with all Prime Day deals, everything will be on sale until supplies run out, so don't dillydally.
Sony's noise-canceling headphones are a favorite of our tech columnist David Pogue, and though this is a slightly different model than the one he loves the most, it is $100 cheaper (and appear very similar).
Writer Steven John calls the Rocketbook Everlast Reusable Smart Notebook "the coolest notebook [he's] ever seen — the pages feel like paper, but they're made of a polyester composite that's fully erasable with a damp cloth when you write on it with the right kind of ink (Pilot FriXions are what Rocketbook suggests)." Once you're done writing or doodling, the notebook allows you to back up your analog work digitally before you wipe the proverbial slate clean. The newer version of the notebook that's launching this Prime Day includes six extra pages, so you won't need to wipe them clean as often.
Readers of our Don't Dillydally posts likely already know that Hanna Andersson makes very adorable baby and toddler clothes for Amazon's line Moon and Back. They also likely already know that we think this stuff will sell out fast.
Here's a charming two-piece pajama set for toddlers from the Hanna Andersson/Amazon collaboration that we suspect won't be long for this world.
Prime members can also buy the shaver we crowned "the best electric foil razor" — but in a new, sleek silver color — as part of the Launch Day deals.