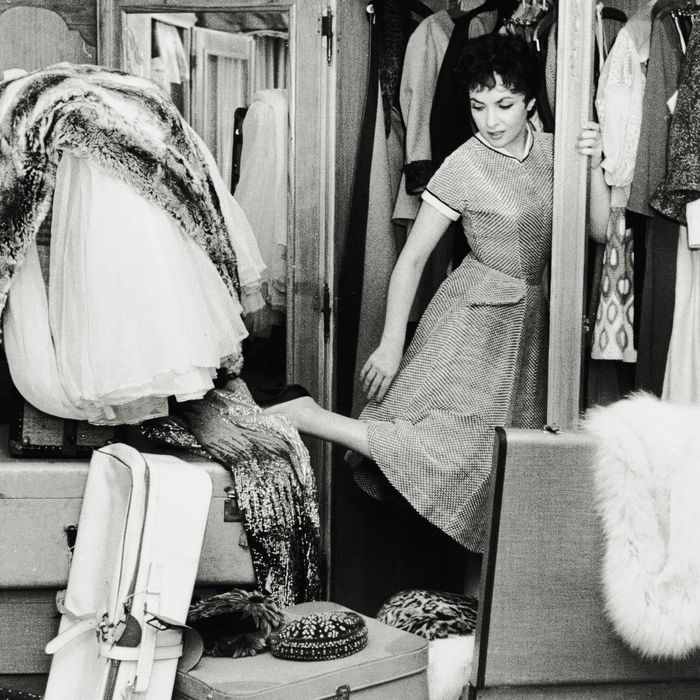 Photo: Mondadori Portfolio/Mondadori via Getty Images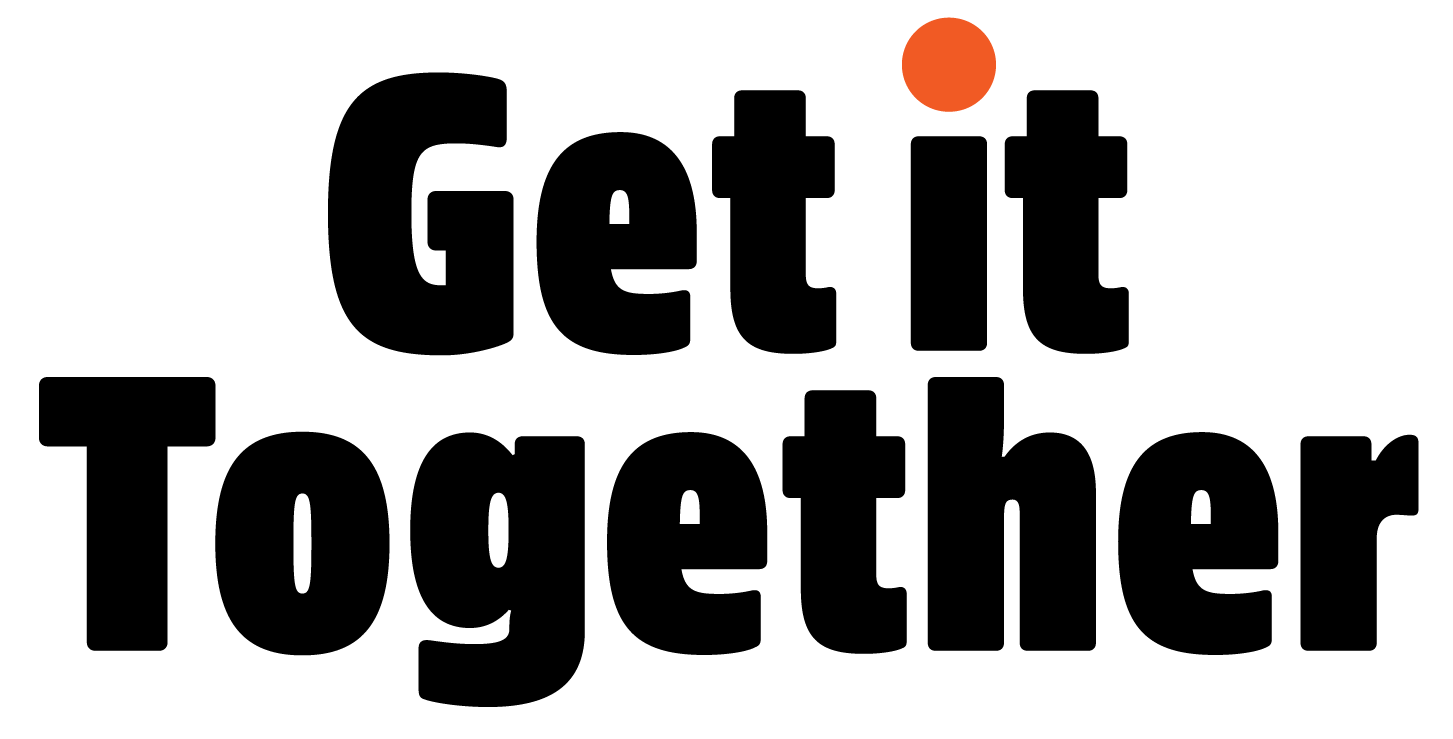 It's now spring, which means it's also the season of cleaning and organization. There's something particularly alarming about emerging from the winter doldrums to find that your home is a dusty, cluttered mess. To help you (and us) with sprucing up and restoring order, we're talking to professionals and experts this week all about the best tricks and tools.
If you're going to go through the trouble of cleaning out your closet, you're also going to want to find a way to keep your clothes organized. But with so many different closet organizers out there — from space-saving hangers to wall ladders that function as secondary closets — it can be hard to find the right ones for you and your organizational needs. So to help you conquer your messy closet once and for all, and find the best wardrobe organizers for small and big spaces alike, I asked three professional organizers to share their favorite closet organization ideas along with the closet organizers and storage bins they use to tame their clients' wardrobes.
"I recommend getting the skinny velvet flocked hangers for tops and light jackets and dresses. I personally like the Real Simple brand; you can get them at Bed Bath and Beyond. They absolutely do save space for items that are relatively thin. If you've got a big, bulky men's jacket, putting it on a thin hanger is not going to save any space, but for tops and stuff, it does. It also just looks better when everything is matching. Your eye is not glancing from type of hanger to type of hanger. It's form and function. Plus, there's a nice, smooth metal hook that glides easily on a closet rod, as opposed to those bulky, plastic hangers that don't move around too easily." —Lisa Zaslow, Gotham Organizers
"For skirts and pants, I do like regular, clear plastic hangers with springy metal clips. The metal clips hold better. Also, what I like about them is the straight hanger; it doesn't take up as much room between the rod and the clip, so you can have some extra space underneath your hanging clothes, where you can put your shoes or a hamper." —Zaslow
"In your closet, put similar things together. Put all the pants together; put all the tops together. Something that I use all the time, and my clients really like them, are Simple Division Garment Organizers. It's basically a plastic divider that just fits over the closet rod, so you can see at a glance your different types of clothes. They've got labels that come with it, or you can make your own labels, but you can separate dressy dresses from work dresses. Even just so you can see where the shirts are — and next is jackets, and next is pants. You can even do things like 'Wear This Next' for things you forget to wear." —Zaslow
Editor's Note: While these exact garment organizers are no longer available, we recommend these Closet Doodles garment organizers.
"We always like to leave our clients a donate bag in their closets. You know when you put something on, and you're like, 'Eh, no.' And you take it off and put it back? If I do that two or three times, it goes right in the donate bag. Once I've rejected it a few times, it goes into the bag. One of the big problems in New York with donating is that stuff gets too heavy. So if you know where your donate places are, on your way home, just drop in what you can carry, it makes a huge difference of keeping on top of it." —Ann Lightfoot, Done & Done Home
"Another thing I love for closets are valet rods. It's this horizontal rod. You mount it on the edge of the shelf, and then you can pull it forward when you need it. It basically makes a little closet rod that goes perpendicular to your shelf, and it's great if you're planning an outfit or if you've got something that isn't quite clean, but you're going to wear it again, or when you're packing or just got dry-cleaning. It just gives you a little extra space to hang garments, and then it retracts if you don't need it anymore." —Zaslow
"I like the Command hooks by 3M that you can just stick on and remove. It's great on the walls of your closet or on the closet door itself. You can hang belts, jewelry, small accessories, a robe. It's just a great way to use more of the space of your closet besides the shelves and the rod." —Zaslow
"If there are sweaters or bulky things you don't wear very often, you can put those into a container. They're kind of like the Ziploc bag of clothing storage; they're zippered, vinyl box, but it's floppy. The company Richards makes a really nice version, and it's great because it's clear, so you can see what's inside it. They've got little rope handles, which makes it easy to pull it off a shelf, and again, because it's soft, it doesn't take up any extra space. If you don't fill it to the brim, you're not going to have any wasted space from the container itself." —Zaslow
"It's tempting to throw bulky items in a drawer, but one sweater can take up a whole entire drawer. So I definitely recommend storing things that are bulky on shelves. What can help contain them are shelf dividers that clip on to the edge of a shelf, like a bookend, so that keeps things from toppling over." —Zaslow
"For regular clothing drawers, they make drawer dividers that are on springs, so they adjust to fit your drawer perfectly. Those are great. Again, you can position it exactly where you need it in your drawer so you can divide up socks from underwear, dress socks from gym socks, even keep different types of T-shirt stacks separate. And if you do want to do, which I do recommend, that vertical folding of shirts, it'll keep your stacks together. There's one at the Container Store: the Dream Drawer Divider. It's just plastic, very springy. Be careful when you put it in. But it stays put, which is great." —Zaslow
"Some people like to use underbed storage boxes, some people don't. I understand the whole feng shui of it all, you don't want to interrupt the slumber and have things cluttering up underneath the bed. That being said, sometimes you really don't have the room. And things that are great for underbed boxes are seasonal stuff like bathing suits and shorts. I typically don't do a ton of under-the-bed storage because I try to get people to get rid of stuff, and that's enabling people to keep stuff. But you can do it, I would definitely think of that space more as a garage, it's not really accessible, and it's not for anything you would use often." —Beth Penn, Bneato Bar
"Personally, I like to store shoes low down. They're walking around outside on the sidewalk; they're dirty. I don't like them to be up high where dirt falls down onto your clothes or onto your face. I like to use, as much as possible, the floor of the closet, and there are certain shelves from the Container Store. They're stacking mesh shoe shelves, and I love them. It's a very fine mesh, so that you don't have to balance a heel. A lot of shoe shelves are just two rods, so if you've got heels, they can fall through. So it's just really easy to keep your shoes on the shelf. They're big enough for men's shoes, and what's great is they can stack together, so you can build it up as high as you need. They're also high enough for most high heels." —Zaslow
"For me, I do fancier shoes either really high up or in a different space because I don't wear them as often. So I find that a lot of people have shoes like that, that are taking up prime real estate. Maximize the space with shelf-risers. The Container Store has one that I really like that you can add on to, just think vertically when it comes to shoe storage." —Penn
"What also can be good are these hanging shoe shelves. They're made out of cloth, and it hangs off the closet rod. So if you have a lot of closet-rod space and a lot of shoes, those can work well, too. Again, the shoes aren't totally low down, but the only thing that's beneath them is other shoes, in a vertical column." —Zaslow
"If there's a place in the entryway to put everyday shoes, you can start to free up space in the closet, just because typically, there isn't a lot of room in people's closets for shoes. So trying to get crafty and storing them in other places that make sense. I typically like baskets, especially if you can get away with your shoes not getting damaged, if they're sneakers and things that are okay to live harmoniously together. It's easy to throw them in there." —Penn
The Strategist is designed to surface the most useful, expert recommendations for things to buy across the vast e-commerce landscape. Some of our latest conquests include the best women's jeans, rolling luggage, pillows for side sleepers, ultra-flattering pants, and bath towels. We update links when possible, but note that deals can expire and all prices are subject to change.
Every editorial product is independently selected. If you buy something through our links, New York may earn an affiliate commission.