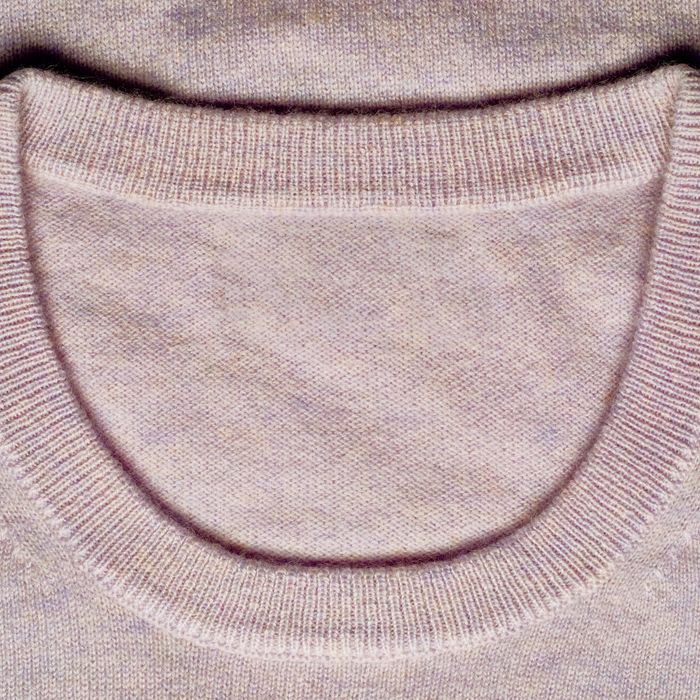 A cashmere sweater is a versatile, durable, seasonless investment that can last decades (as long as you keep the moths away). But choosing the right one can be overwhelming because you're paying a premium price for an inherently luxurious staple. Cashmere comes at a heftier price because cashmere yarn comes from the fluffy undercoat of cashmere goats, which makes for a softer and warmer fiber than sheep's wool. (Fascinatingly, cashmere goats are a type and not a breed; according to the Cashmere Goat Association, almost all goats can grow cashmere, but only selectively bred flocks produce it "in significant amounts.")
Plenty of brands are now offering more affordable options. To make sure you're not sacrificing quality for price, I tried out sweaters from some of the top budget brands in that space as well as some luxury options to see how they hold up. I mainly tested each sweater's feel, weight, and durability. (Note: I've had the sweaters for as long as a couple of months and as short as one week. I'll have updates on that last point as time goes on.) I also reached out to stylish folks to see which ones they thought are worth the cost or skimp on quality. Read on to see our picks from every price point.
In our search for the best, we're looking for sweaters with an inclusive range of sizing options.
As mentioned, the feel and weight are important when shopping for cashmere. The quality is reflected by grades: A, B, and C. Grade C is the lowest grade, measuring around 30 microns width per cashmere hair. Grade B measures around 18 to 19 microns width per cashmere hair. And Grade A, the highest, measures no more than 14 microns width per cashmere hair. (For context, the average strand of human hair is about 70 microns thick.) All that to say, the best quality cashmere is finer, resulting in the softest and most well-constructed sweaters. And though all cashmere will eventually pill, lower-quality cashmere is prone to pilling faster and more frequently. We noted the grade if that information is provided from the brand.
Most cashmere comes in classic styles — crewnecks, V-necks, and turtlenecks — and neutral colors because they're meant to be investment, long-lasting closet staples. But, should you want a more statement-making piece, there are plenty of options out there offering less traditional cuts, colorways, and patterns. Our list leans classic, but we also included some fun options we thought were worth it.
As we've mentioned, cashmere typically costs more than other natural fibers. Despite that, we've included a range of affordable options that don't sacrifice quality. We denoted the recommendations below as either $ (under $150), $$ ($150–$250), or $$$ (over $250).
Best overall cashmere sweater
Sizing: XXS to XXL | Quality: Grade-A | Style and details: Crewneck | Price: $
There's a reason Naadam is a leader in the affordable cashmere space. They offer a wide selection of 100 percent cashmere fittings — including sweaters, cardigans, joggers, and even bike shorts — for a fraction of what you'd pay elsewhere. I tested the brand's most popular sweater, the Essential, which retails at just $75. Upon receiving it, I did notice very minor pills around the sleeve, but they weren't enough to cause alarm. It's soft, without being mushy (an indicator of lower-quality cashmere) but it does have a slight slickness to it. The fit is as classic as it gets: a crewneck with ribbing at the neck, cuffs, and hem. I've worn the sweater twice, and it's held up well so far. The arms have stretched out ever so slightly, but that's mainly because I roll up my sleeves at least a couple of times throughout the day. Experts we spoke to also praised the brand's quality. Kate Mullin, director of brand marketing and global communications at Anine Bing, says "the quality, the color variety, and, best of all, the prices make them one of my favorite places to buy cashmere sweaters."
Best less-expensive cashmere sweater
Sizing: XS to XL | Quality: Grade-A | Style and details: Crewneck | Price: $
For an even more affordable cashmere sweater, the brand Quince (notably known for their soft sheets) offers $50 crewneck and V-neck options. As with Naadam, I tried the brand's most affordable option and have worn it twice. It has ribbing on the neck, cuffs, and hem. While the cuff ribbing on Quince's sweater is slightly shorter, they are marginally tighter and don't stretch out as much as Naadam's. It's as soft to the touch, too, but Quince's seems ever-so-slightly lighter in terms of weight. So, quality-wise, I'd say it holds up next to the best-overall option. Where it does lack, though, is sizing and color options. Quince only offers sizes XS to XL (Naadam offers XXS to XXL) and 15 colorways (versus 18 at Naadam).
Best cashmere turtleneck
Sizing: XS to XL | Style and details: Turtleneck, ribbed at the neck and cuffs | Price: $$$
Strategist writer Ambar Pardilla sought out the best black turtlenecks for women and was turned on to Brooks Brothers' ribbed turtleneck by Dominique Porter, founder of sleepwear line the Glad Hours. "A cashmere turtleneck definitely makes me feel like I'm in a Nancy Meyers film in the best way," Porter says. "Who doesn't want to feel like Diane Keaton?" Along with classic black, the sweater also comes in ivory, navy, and at a discount in camel and burgundy.
Best less-expensive cashmere turtleneck
Sizing: XS to XL | Quality: Grade-A | Style and details: Turtleneck | Price: $$
Italic's prices are slightly higher than those of Naadam and Quince, but they're still affordable. The turtleneck has more weight than the sweaters from the aforementioned brands, and its texture is more natural feeling (rather than a slickness I found in Naadam and Quince's offerings). It's definitely cozier because of it, which is why I've reached for it most on days when the temperature drops below 40. I also found the neck ribbing to be much more substantial. It's weighty like the rest of the sweater and has a thicker ribbing, which I prefer for a turtleneck sweater. I've only worn it about five times, but its shape has held up and there's no pilling so far. Its sizing is somewhat limited — available in XS to XL — and it comes in five neutral colors.
Best striped cashmere sweater
Sizing: XS to XL | Style and details: Oversized crewneck with stripes | Price: $$$
Since luxury brand La Ligne is known for their signature stripes, I tried an oversize version of their Lean Lines sweater. Out of all the sweaters I tested, this one was definitely the softest and closest to that "buttery" feel you'd expect from cashmere without being mushy or slick-feeling. Because of that, it's very cozy, but it seems lightweight enough to wear through spring. It never feels stuffy, even when I wear it under my coats. It arrived without any pilling, and it hasn't pilled after two wears. As for fit, it's truly oversize (though note, I'm five-foot-one and petite) without feeling frumpy, which may be owing to its overall luxe feel.
Best less-expensive striped cashmere sweater
Sizing: XS to XL in regular, petite, plus, and tall | Style and details: Crewneck | Price: $
I wanted to find a dupe for the La Ligne sweater and ultimately landed on L.L. Bean's striped crewneck. I've had this sweater for the least amount of time, so I've only worn it once. This is a classic fit, rather than an oversize one, and I found the petite XS to be a perfect fit for my five-foot-one frame. The hem hits just slightly below my hips and the sleeves right at my wrists. It's one of the most size-inclusive sweaters on the list with regular, petite, plus, and tall options all available. However, the feel is definitely noticeable compared to La Ligne. This one doesn't have that buttery softness to it, but it's still comfortable. It's not itchy per se, but it has more grit to it (similar to the Italic turtleneck). It's not a dead-on dupe for the La Ligne, but I think it's a great under-$150 option.
Best oversize cashmere cardigan
Sizing: XS to XL | Quality: Grade-A | Style and details: Oversized v-neck with buttons | Price: $$
This cardigan has been my go-to sweater on WFH days when I need something to throw on to feel more put together but not stuffy. It's more lightweight than the brand's turtleneck, but I mainly love this for how soft and relaxed it is. While I've only had it for the winter, I definitely see it transitioning into my spring wardrobe seamlessly. I've worn it out under my puffer and I'm never left sweating after fast-walking to catch a subway (something I typically face while wearing other thicker sweaters). Like the turtleneck, I've yet to see pilling after multiple wears. The cuffs are the only real fitted part of the sweater, and they hold their elasticity well.
Best plus-size cashmere cardigan
Sizing: XL to 3XL | Style and details: Ribbed crewneck | Price: $$
Lands' End's plus-size cardigan comes in sizes XL to 3XL. "After seeing some of my favorite straight-size influencers in cardigans, I went on the hunt for a plus-size version," says Lauren Chan, founder of clothing brand Henning. And this Lands' End cardigan checked all the boxes for her. She calls it "classic" and "simple," and it "pairs super well with either light-wash jeans or gray sweats — win, win," she adds. Even better, it comes in four colors.
Best cashmere polo sweater
Sizing: XS to XL | Quality: Grade-A | Style and details: Open collar with no buttons | Price: $
In addition to the crewneck, I also tested Quince's polo sweater. It has the same lightweight and buttery softness, just with a different cut. I've had this sweater longer — about four months now — so I've been able to wear it more than the crewneck. I found myself reaching for it through this past fall, even on those unusually warm days, because it's breezy and a somewhat less conventional cut. After a couple dozen or so wears it has pilled very slightly around the arms. But it's such a good price that I think it's still worth it. Like their crewneck, this sweater's available in sizes XS to XL but in just five colorways: ivory, navy, camel, black, and heather gray.
Best cashmere sweater made of recycled cashmere
Sizing: XS to XL | Style and details: Sweetheart neckline and slit cuffs | Price: $$
Reformation's one of the newer players in the cashmere space, releasing their line last September. To stand out, they've stated that their sweaters are made from 90 percent recycled cashmere and just 10 percent virgin cashmere in an effort to have a smaller carbon footprint than competitors. Intrigued, I tested out some sweaters, opting for going-out styles rather than classic crewnecks or V-necks — one, because they're more uncommon in the cashmere space overall, and two, because they're in-line with the brand's overall aesthetic, at least in my own opinion. Prices range from $128 for sleeveless styles to $348 for dresses. I picked this Glenna sweater as a good in-between option, as well as the Angel Cropped Cardigan (but it's been too cold to try out, truthfully). My favorite part about the Glenna is its ribbing and ultraflattering cut and fit. The sweetheart neckline and slit cuffs are refreshing in a sea of crewnecks and turtlenecks. I've worn it out twice, and it's maintained its shape very well, which I was initially doubtful about since it is fitted. As for the quality, I'd say it's less soft than the other brands I tested and more lightweight, but it's in no way itchy or see-through, so it doesn't bother me.
Best splurge-worthy fun cashmere sweater
Sizing: XXS to XXL | Style and details: Crewneck with checkered pattern design | Price: $$$
Two experts we spoke to called out Leret Leret because it offers sweaters with a range of patterns. "They design really playful cashmere sweaters with fun prints if you're looking for something a bit more unique than a classic cashmere sweater that is still high-quality," says stylist Savannah White. Nicole Berrie, founder of Bonberi and author of Body Harmony, also likes its "quirky" designs. "It's the best gift for someone who values quality and that 'It' factor," she says.
Best less-expensive fun cashmere sweater
Sizing: XS to XL | Style and details: Crewneck, color-blocked design | Price: $$$
Megababe's founder Katie Sturino turns to Garin for her cashmere sweaters because it offers a mix of everyday neutrals as well as colorful patterns. Her personal go-tos are its fun designs, like this crewneck with space details. It's worth noting that the sweater isn't the cheapest on the list, but design-y cashmere tends to run into the hundreds of dollars and this happens to be on the lower end, making it a solid mid-priced option. "I'm also a huge fan of the brand for their commitment to sustainability," Sturino adds. "Each sweater is animal- and ecofriendly and 100 percent biodegradable."
Some more women's cashmere sweaters we've written about
Our experts
 • Lilli Millhiser, stylist
• Mina Alyeshmerni, owner of online boutique Maimoun
• Kate Mullin, director of brand marketing and global communications at Anine Bing
• Maxine Builder, Strategist editor
• Titilola Sogunro, fashion blogger at Titi's Passion
• Chloe Anello, former Strategist writer
• Dominique Porter, founder of sleepwear line the Glad Hours
• Sabine Le Guyader, co-founder of Lady Grey Jewelry
• Torie Tilley, founder of jewelry brand Common Era
• Hilary Reid, former Strategist writer
• Dominique Pariso, Strategist writer
• Lauren Chan, founder of clothing brand Henning
• Sonia Beyda Mosseri, founder and designer of NYC-based brand Still Here
• Savannah White, stylist
• Nicole Berrie, founder of Bonberi and author of Body Harmony
• Katie Sturino, founder of Megababe
The Strategist is designed to surface the most useful, expert recommendations for things to buy across the vast e-commerce landscape. Some of our latest conquests include the best acne treatments, rolling luggage, pillows for side sleepers, natural anxiety remedies, and bath towels. We update links when possible, but note that deals can expire and all prices are subject to change.