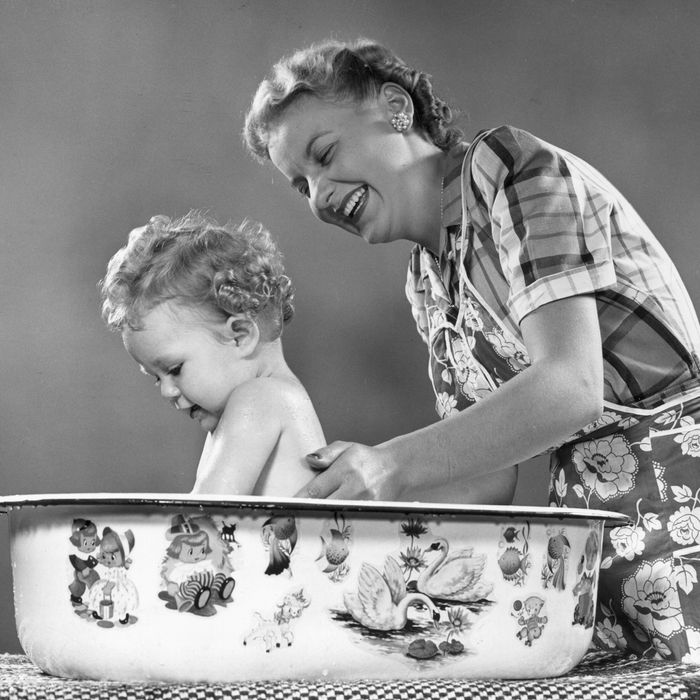 Photo: Lambert/Getty Images
Even if you've grown up using Clorox bleach or Tide pods, your grocery list for cleaning supplies may change a good deal when you start having kids. Many pregnant women, new parents, and caregivers find themselves scouring the web for natural, nontoxic cleaning brands that aren't harmful to babies. The only trouble is that the catchall term natural can be misleading. Natural substances are often combined with synthetics and toxins within "natural" products, while some brands won't even disclose all of their ingredients in the first place. For insider knowledge on where to find the best kid-safe and nontoxic products, we consulted a panel of six experts that includes editors, bloggers, and entrepreneurs in the parenting and wellness space, all of whom have a vested interest in environmental health and green solutions. Below, their recommendations for the best dish soaps, laundry detergents, and all-purpose cleaners that are safe for kids and the environment. According to Jennifer LaBracio, the gear editor at baby-registry website Babylist, "it's important to test out what you want first," so we've included multiple expert-recommended picks across four categories of cleaners, with products that got multiple nods from our experts kicking off each category.
Best baby-friendly dish soaps
While there are plenty of baby-specific dish soaps on the market, Seventh Generation's free and clear detergent works for the whole family while also being safe for the little ones. LaBracio likes it for this reason, saying users of her site give it good reviews overall for both regular dishes and baby stuff. "It's nice that you don't have to buy a specific baby soap," she says. "You can kind of interchange between the baby stuff and the regular dishes." The plant-based and hypoallergenic liquid is free of dyes, phosphates, and triclosan, and is also vegan, not tested on animals, and is EPA- and USDA-certified. Lotus, the blogger behind Mommy to Max, also likes Seventh Generation, and suggests its dishwashing detergent to anyone who uses a dishwasher. "I just put the pods in with some Seventh Generation Rinse Aid, and it makes my dishes super clean without any unnecessary scents," she says.