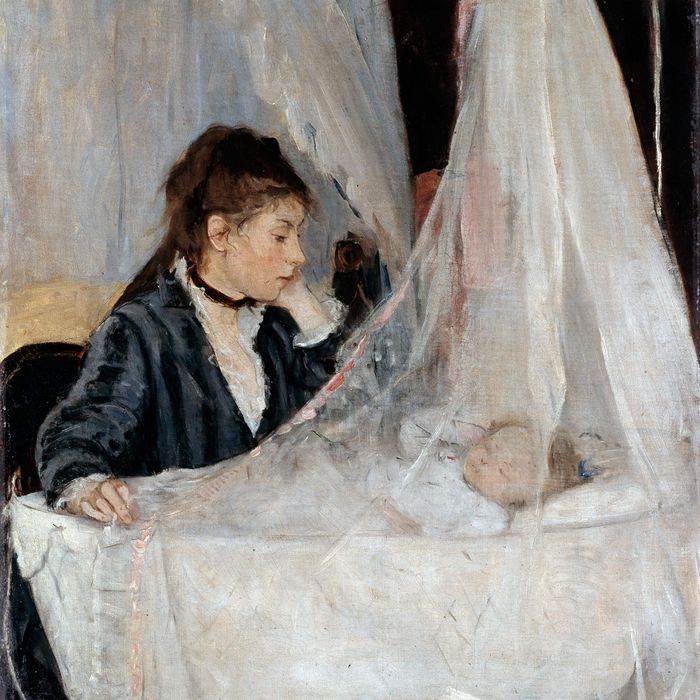 Photo: Heritage Images/Getty Images
As I mentioned in the first installment of this series, when I found out I was pregnant, a fastidious friend passed along a spreadsheet to me of all the baby essentials I'd need for the first six or so months. My secret skill is that I am a powerhouse Googler, so I ended up using my friend's list as a jumping-off point to satisfy my need to obsessively research every possible thing on planet Earth. Now, two kids later, and as founder of a maternity company, I am waist-deep in mama/baby/parent stuff all day, every day. I'll admit that I've probably gone deeper than most (sane) people are willing to go, and have since created my own Google doc that I email around to any friend of mine who I find out is pregnant. I've easily passed this on to 40 friends who have in turn passed it on to their friends in the sisterhood of the traveling spreadsheet fashion. I edited it once after the babe arrived, once more after babe No. 2, and then one more time after hearing from some of my best friends who had kids. The first post featured products for sleeping, changing, feeding and pumping, and transporting. This one includes clothing, bathing and grooming, playing, first aid, and gadgets (plus some things that other parents swear by but that I didn't find particularly useful.)
Onesie, Footed
This one is neutral and has little built-in hand covers if you need them for a scratchy baby. It's also easy to get on and off, and snaps in the crotch for nighttime diaper changes.
Onesie, Long-Sleeve
The crossover onesie is your friend. I'd say a two-pack is good to start. Petit Bateau and Gerber make good everyday options. If you want something a little fancier (that's great for putting on a registry), head to Makié.
Onesie, Short-Sleeve
I repeat, the crossover onesie is your friend. You can see what works for you and your current climate before buying deep on any one item.
Shirt, Long-Sleeve
Great for hanging out at home. These make diaper changes easy early on. They also have built-in scratch mittens if that's becoming an issue for your little one.
Shirt, Short-Sleeve
Same shirt, just without sleeves.
Pants
These pants are cheap and come in solid colors, which is surprisingly rare for baby pants. They're not fancy, but babies grow fast and poop their pants not infrequently, so I try not to be too precious.
Hat
There are a lot (a lot) of options out there, but I was on the lookout for something simple, soft, and neutral, since we didn't know the gender with either kid.