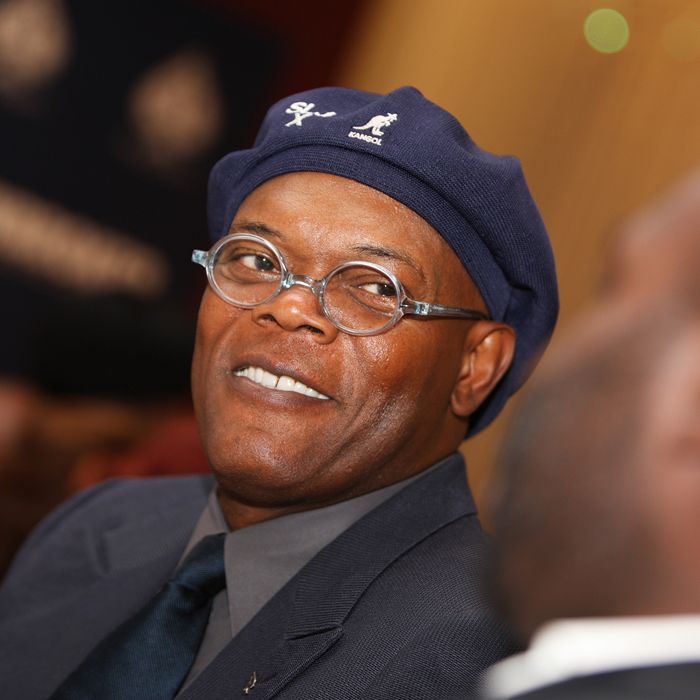 Photo: Justin Hession/Getty Images
You know how the old saying goes: "A good [pair of eyeglasses for a] man is hard to find." Indeed, when considering the thousands of frames out there, it's difficult to choose: Do you want your next pair to be rounded, à la Stanley Tucci? Or perhaps something square, in the style of Jay-Z? Do you want a pair that signals to the world you're a next-gen Buddy Holly, or would you prefer the wire frames seen on the guy in American Gothic (and more than a few past and present Strategist editors)? To figure out the lay of the land, we talked to a panel of stylish guys, who weighed in on everything from a pair that calls to mind Bob Dylan to the frames that fog up slightly less when worn with a mask. Read on for their favorites. (We also found cool-person approved eyeglasses for women.)
Doubleday publicist Michael Goldsmith, who has been wearing glasses for the past decade, told us he's had consistent luck with frames from Warby Parker. "I started with the Bensen frames in a wide whiskey-tortoise finish (link here), which felt like a safe choice for my first foray into eyewear," says Goldsmith. "The wide frames helped to balance out my extremely narrow head, and the pattern was pleasingly muted and diverting." The glasses held up "far better than a product at that price point should," and Goldsmith says he only replaced them because he had a vision-insurance frames allowance to spend. His latest pair of Warbys: the Coley frames in crystal (though crystal is no longer available, you can still get the Coleys in blue and brown). Goldsmith calls the Coleys a "splashier and more arresting look" than the Bensens.
Photo: retailer
John Sherman, a typesetter at Harper's, is also wearing crystal frames lately. "I picked these because I'd never had circular frames, and I like the way a new shape or color of glasses can sometimes change your whole look," he says. And though Sherman says he was worried that these smallish frames might look like "binoculars" compared to the bigger ones he was used to, they've had an unexpected perk as of late. "One advantage I've found to the smaller size of these lenses is that they don't fog up as much when I'm out in the cold with a mask on," he says.
Photo: retailer
Goldsmith and Sherman aren't the only Warby fans we spoke to: Editor and curator Dan Nadel told us that he owns two pairs of the brand's Percey frames, one outfitted with lenses for reading and writing and the second with lenses for watching TV and driving. Nadel says he likes the frames because they're "light, sturdy, and, most of all, because Elisa, to whom I'm lucky enough to be married, says I look handsome in them."
If you prefer a thicker tortoiseshell frame, heed the words of Chris Berube, a radio producer on 99% Invisible, who wears this pair from Moscot. "They're square frames, but they're slim and rounded enough that I don't look like '70s Michael Caine. Who looks amazing! But I don't think I could pull his look off," he says. "I wear my glasses 16 to 20 hours a day, so comfort is important, and the bridge sits gently on my nose." And maintenance is fairly low-key. "Because they're plastic frames, they're easy to adjust by hand when the arms start to bend over time," says Berube.