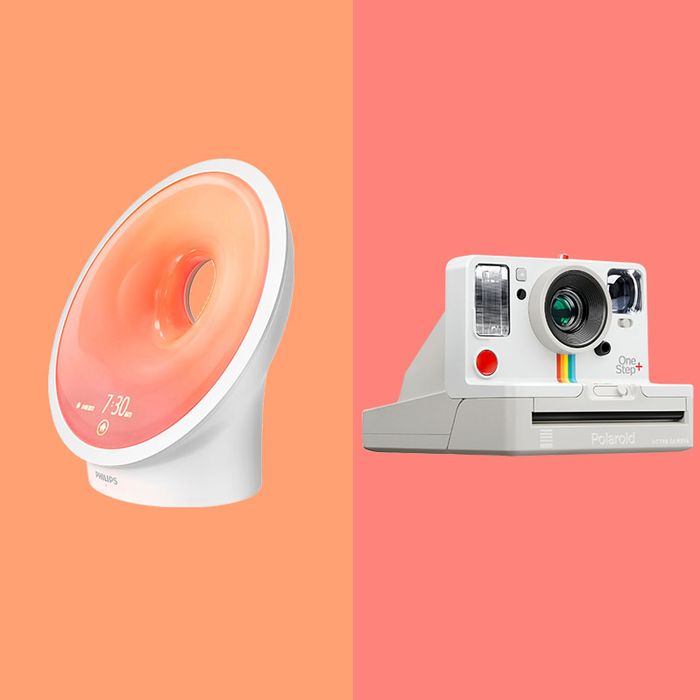 Photo-Illustration: retailers
Finding the perfect holiday gifts is a delicate balancing act, and that task can feel even more difficult if you try to do all of your shopping at one store. The good thing about finding most of your gifts at one retailer is that you save time and money on shipping and you have to deal with less packaging. (If you're doing curbside pickup, which Best Buy offers, then there is no shipping cost at all and even less wasteful packaging.) To help you find your way through the rows and rows of digital offerings at Best Buy, we've gathered this curated list of Strategist-approved gifts for every person you may be shopping for this holiday season.
For the grandparents who just discovered Netflix
It can be hard to find tech items for grandparents. If the setup process isn't simple and straightforward, a thoughtful gift can quickly turn into a forgotten item that will forever live in its box in the closet. The Roku+ is impossible to mess up: Plug it into an HDMI port on the TV and connect it to the Wi-Fi, and they'll be ready to binge The Crown.
For the parent who's obsessed with sound
Jade Baker, partner and assistant buyer at the British department store John Lewis, likes the Sonos One, which has Alexa and Google Assistant built in. Baker calls the Sonos One "the classic starter speaker for your multiroom collection … With the ability to link up to all other Sonos speakers in the range, you can kit out your whole house with room-filling sound."
For the friend who always brings their music with them
This compact Bluetooth speaker is great for nearly any situation, whether it's hiking, cycling, or a weekend trip to the countryside.
For the sibling who's not giving up on backyard (socially distant) hangs
It may look like an alien egg, but this speaker produces incredibly clear sound and has a 20-hour battery life.
For the co-worker who wants to start a podcast
Even if you're not sold on their being the next Terry Gross or Sarah Koenig, you can still support their broadcasting dreams. According to Sophia Amoruso, founder of Nasty Gal, the Yeti provides "studio-quality sound at home — no crispy mouth noises, vocal fry, fuzziness, or echoes."
For the cousin who suddenly loves vinyl
"This is the bread-and-butter piece for most people. It will get the job done really, really well," says Mark Steinberg, the chief technologist and turntable specialist at B&H Photo and Video. This record player is fully automatic, so all you need to do is push the button, and the tone arm will fall into place and start the record.
For the remote college student who still wants dorm room vibes
These multicolor light bulbs change colors using an app on your phone or a virtual assistant like Alexa or Google. You can also sync up sleep and wake cycles based on whatever college schedule you create for yourself in your childhood bedroom.
For the roommate who wants to control everything from their phone
With this smart plug, you can turn any regular device into a smart one, whether it's your coffee machine or a lamp on the other side of the room.
For the daughter who loves to take photos
Five of the experts we asked about instant cameras recommended the Instax because of its simplicity. "It's foolproof," says photographer June Kim. "You can just pop in the film and there's no way to mess it up."
For the nephew who just got into photography