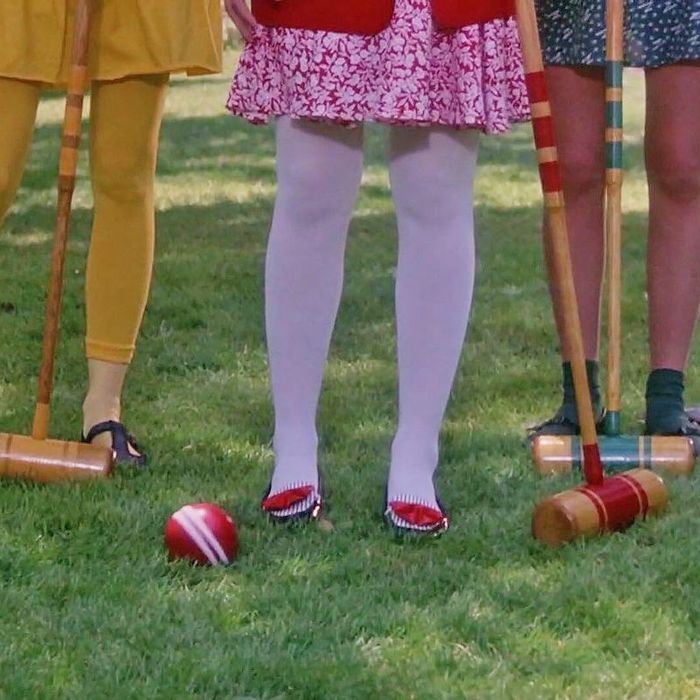 Photo: Courtesy of New World Pictures
Now more than ever, our yards (or whatever outdoor areas we consider yards) have to be do-it-all spaces: places to get some much-needed fresh air, places to hang out, and places to entertain ourselves (and maybe a guest or two). When it comes to entertainment, tanning, sipping wine, and getting lost in a good book can only keep you occupied for so long — which is why anyone looking for ways to pass the days outdoors should consider investing in a lawn game to help make those days more enjoyable. To find the best lawn games, we consulted seven experts — including event planners and camp counselors — for their recommendations. Read on for their picks (which we've supplemented with some Strategist-approved lawn games from our archives) to find a range of outdoor entertainment, from a Finnish favorite, to supersize versions of classic board games, to twists on team sports you maybe can't play (yet) while practicing social distancing.
Best overall outdoor lawn game


Perhaps not surprisingly, cornhole was the most recommended game among the people we consulted, with six of the seven folks we spoke to singing its praises. To the uninitiated, the game (which can be played one-on-one or in teams of two), requires players or teams to take alternating turns throwing their four bean bags at their opponent's boards. Each round ends once all bags have been thrown; every bag that makes it onto a board earns one point, while any bags that are thrown (or pushed) into the hole earn three points. The first to 21 points wins. Event planner Justine Broughal says it's "an intergenerational game that provides low-stress backyard entertainment," while event planner Lauren Schaefer simply calls cornhole her "favorite outdoor game" because "it provides a healthy dose of competition and takes no time to set up." Liam Macleod, the director and head camper at Camp No Counselors, adds that cornhole is "the No. 1 favorite" of both his campers and staffers. "It's social, simple to learn, and the best part is, it's easy for anyone to play," he explains. Ellen Hockley Harrison, the founder of Greater Good Events, notes that cornhole is also "super-mobile," making it easy to bring to a friend's yard or the beach. And if you're playing with adults only, event planner Jordan A. Maney says that you can even "add in a drinking element to keep the game interesting."
Best overall (and nicest-looking) outdoor lawn game


While many cornhole sets (like the one above) are simple and straightforward, if you want something a bit more elevated, Strategist contributors Erica Cerulo and Claire Mazur suggest this "showstopper" of a set. Wolfum founder Annabel Inganni constructs each one in her Pasadena woodshop. While expensive, Cerulo and Mazure promise that "this fancy cornhole set is the sort of item that earns a grin" from anyone who sees it.
Best lawn game that is also a board game


Five of our cool people say this supersize, outdoor version of the classic game-night staple is just as fun as the real thing. Macleod notes that it's as fun for a few as it is for many: "Giant Jenga is inclusive of everyone — you can play with two or 20 people." Harrison says it is "super-popular," and Steve Hozan of Arcade Specialities adds that the "classic game of block-stacking, balancing, and tumbling, is simple and nostalgic." Broughal agrees, calling it "low-key fun." An easy way to customize the game, according to Maney, is to write questions on each block that encourage conversation.
Best lawn game (for kids) that is also a board game


Another supersize blast from the past, this large take on Connect 4 is a favorite of both Harrison and Hozan, who say it would make a great choice for anyone spending their outdoor time with little ones. "Everyone knows how to play this classic: Insert red or black chips with the end goal of connecting four of your chips in a series before your opponent," explains Hozan. The hyperenthusiastic reviewers of Amazon agree, with one saying this set is "almost too nice to have outside" and another adding that it has "good-quality workmanship."
Best old-fashioned lawn game